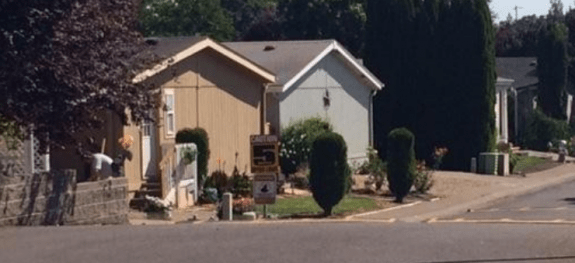 The majority of residents at Creswell Court manufactured home community (MHC) in Creswell, Oregon received maintenance notices from management allegedly requiring them to remedy maintenance issues within 30 days or face possible eviction, according to calls kval in Eugene, Oregon says it has received from residents.
Each of the reported 80 or more letters contains a directive as to what needs to be done to the homes, including replacing a roof and having the home painted, work that residents say may be impossible for those on low and fixed incomes, or those with physical disabilities.
MHProNews has learned Manufactured Housing Communities of Oregon (MHCO) Executive Director Chuck Carpenter said if the residents did not comply within the first 30 days then the eviction process will begin, and it does put owners in a difficult position. "And it's a tough balance to find between those people who can't afford to do it and those people who are living next door and don't want to look at a mess," said Carpenter.
One resident complained about the lack of sensitivity on the part of management, noting that some of their neighbors could be 30 days away from being homeless.
Kempfer Enterprises of Corvallis, OR, representing the new owners of the MHC, said the maintenance notice is standard practice to maintain the upkeep of the community. ##
(Photo credit:kval/SBG/Sara Mattison–Creswell Court manufactured home community)

Article submitted by Matthew J Silver to Daily Business News-MHProNews.