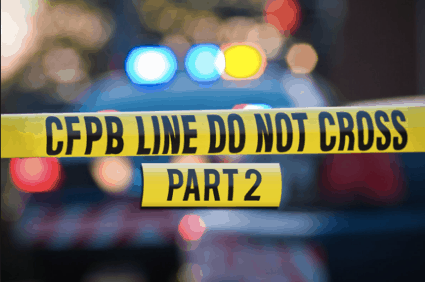 Senator Ted Cruz (R-TX) and Rep. John Ratcliffe (R-TX) put forth legislation on Tuesday to abolish the Consumer Financial Protection Bureau (CFPB).
"This legislation would give Congress the opportunity to free consumers and small businesses from the CFPB's regulatory blockades and financial activism, which stunt economic growth," said Cruz.
The pair of bills (S. 370 and H.R. 1031) would help advance Republicans' broader Dodd-Frank reform efforts by tackling Title X of the law.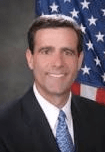 "The CFPB's lack of accountability to the American people was quickly evidenced when – contrary to its name – it ended up hurting many of the very folks it was intended to help. While Sen. Cruz and I have been sounding the alarm on the CFPB's federal overreach for some time now, I'm optimistic at our renewed chances of advancing this effort with a willing partner in the White House," said Ratcliffe.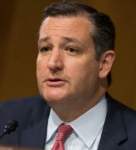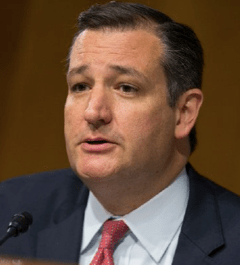 "Don't let the name fool you, the Consumer Financial Protection Bureau does little to protect consumers. During the Obama administration, the CFPB grew in power and magnitude without any accountability to Congress and the people, and I am encouraged by the actions President Trump has begun to take to roll back the harmful impacts of an out-of-control bureaucracy," said Cruz.
In addition to the legislation from Cruz and Ratcliffe, Sen. Mike Rounds, (R-S.D.) introduced legislation that would, according to his office, "dismantle" the agency by denying it funding through the Federal Reserve, and preventing it from keeping any fines it collects from businesses.
"A product of the ill-advised Dodd-Frank Reform Act, the CFPB is an unaccountable regulatory agency ran by unelected bureaucrats with no oversight from Congress," said Rounds.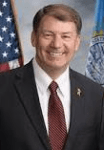 "No unchecked federal agency should have the power to dramatically alter the financial choices of consumers through the rules it promulgates. Dismantling the CFPB is but one step we can take to ease the regulatory burdens of Dodd-Frank, the cost of which continues to be handed down to American families. I look forward to working with my colleagues to roll back the CFPB's power and prevent the agency from imposing any further harmful regulations."
As Daily Business News readers are aware, the CFPB and Director Richard Cordray have been in the crosshairs of the Trump administration.
Even so, Cordray maintains that he plans to stay put.
According to the Washington Examiner, in a recent Wall Street Journal op-ed, House Financial Services Committee Chairman Jeb Hensarling, (R-TX), said, "It would not be possible to overcome a Democratic filibuster to abolish the bureau. Instead, the agency could functionally be terminated through a roundabout legislative process using a budget tool that provides for passing legislation with a simple majority in the Senate."
The bill introduced by Cruz and Ratcliffe is linked here.
The bill introduced by Rounds is linked here. ##
(Image credits are as shown above.)
Submitted by RC Williams to the Daily Business News for MHProNews.