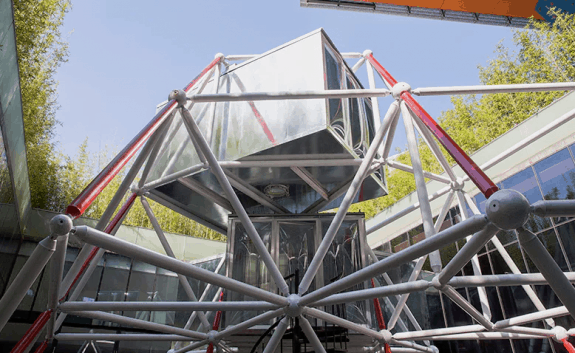 Recent projects from China's People's Architecture Office (PAO) have involved the firm producing outside-the-box ideas to tackle housing issues in China, including living in a ventilation shaft and a pedal-powered RV.
Their latest creation is akin to those innovations.
They've done a prototype prefabricated home that can be disassembled and moved relatively easily should the need arise.
According to New Atlas, the "Plugin Tower" was recently unveiled in Shenzhen at a design event held by Chinese real estate firm Venke that featured ideas for the future of housing. It's something of a political statement, and is meant to highlight the insecurity of home ownership in a country where all land is government-owned and private homes are the reserve of the rich.
The design is inspired by the Japanese Metabolist architecture movement, which spawned the Nakagin Capsule Tower.  The tower consists of a steel frame and a kit of parts that can be assembled into multiple rooms. Access is gained by spiral steps and inside, the look is very utilitarian, with metal paneling and glazing.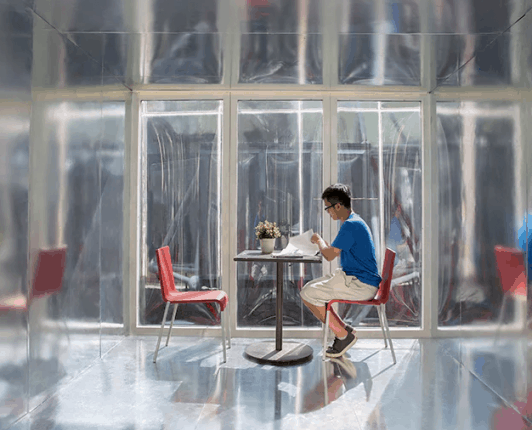 The theory is that because it doesn't require traditional foundations and it would be classified as a temporary structure, planning permissions would be much easier to get.
If an issue comes up or the residents just want to move, rather than losing their home they could disassemble it and move it to another plot.
PAO says unskilled people can easily install the panels with hex keys, and the prototype home could also be expanded easily to add more rooms as a family grows. ##
(Image credits are as shown above.)

Submitted by RC Williams to the Daily Business News for MHProNews.