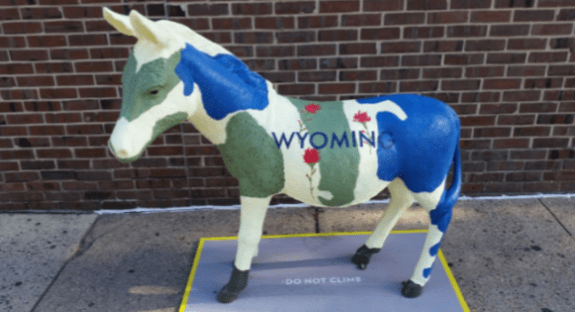 As the city of Philadelphia cleans the streets and makes sure all the hotel rooms have super clean sheets to welcome the delegates to the Democratic National Convention, which begins Mon., July 25, swept under the rug are the political scandals that have rocked the Democrats across the state for the past decade.
Last month, longtime Philly Congressman, Chaka Fattah, was convicted of laundering federal grants and nonprofits to repay an illegal $1 million campaign loan, according to what hosted.ap.org tells MHProNews.
Former state Treasurer Rob McCord left office and pleaded guilty to attempted extortion.
Attorney General Kathleen Kane has been charged with unlawfully leaking secret grand jury information to a newspaper and lied about it under oath.
Further, in this overwhelming Democratic city, the former sheriff has been accused of conspiracy, traffic court judges have been convicted of ticket-fixing, and state lawmakers have admitted taking bribes.
Jeff Jubelirer, a communications consultant who has worked on Republican campaigns, said, "From a messaging standpoint, it lines up well for the Trump forces to say crooked Hillary and crooked Philadelphia."
Former Gov. Ed Rendell, D-Pa., rather dismissive of the scandals, said the dominance of one party can sometimes breed corruption. "We had corruption in 2012 and Barack Obama carried the city by 468,000 votes," Rendell said.
Philadelphia was the site of the Abscam sting operation in the 1970s where members of Congress and other elected officials were caught on tape accepting illegal cash payments.
In the past ten years, former State Senator Vince Fumo, a Democrat, was convicted of defrauding the state Senate, a museum and a nonprofit of millions of dollars; and one time City Councilman Rick Mariano was convicted of accepting bribes.
The American home of democracy has been so rife with corruption that former Mayor Michael Nutter installed a "chief integrity officer" in an office near his, a practice that has continued with current Mayor Jim Kenney.
David Thornburgh, president of the nonpartisan good government group Committee of Seventy, noting a certain level of acceptance of corruption in Philly, said, "It's not like we were moving along at one level and all at once there was a huge spike (in corruption). Somebody called it the Philly shrug. 'Eh, it's Philly.'"
Meanwhile, in addition to the delegates, the media onslaught and additional security, the city is also preparing for 35,000 to 50,000 protesters daily in different areas around Philly, according to articles.philly. Officials are suggesting businesses remove plants, flags and secure dumpsters lest demonstrators misappropriate them.
In addition to marches planned for Broad St. and Market St., visitors and delegates will be treated to live music daily from seven street-level-pop-up spaces along Broad St., combined with a mile-long canvas of art down the Broad St. median, sponsored by the Mural Arts project.
Some members of the Union League, an exclusive Republican club that for 100 years has flown Pennsylvania, Philadelphia and Union League flags over its entrance. It did remove the flags during the 2008 World Series parade when store windows were smashed and large planters upended. Jeff McFadden, general manager of the League, said, "We want to be engaging even though we're a Republican stronghold. Hopefully demonstrators will be peaceful and nice and not be wreaking havoc. But we'll operate like normal. If the city says there's massive protests and there's issues then you take precautions to protect your property."
Tiffany Newmuis, deputy chief of staff for the convention's host committee, noting the city's warnings, said, "Demonstration is a part of any type of convention like this. But the police have the intention of keeping things safe and we, as the host committee, have the intention of keeping things fun and delegates' experience exciting." ##
(Photo credit: artjawn–One of 57 fiberglass donkeys around Philly representing the states, territories and Washington, D. C.)

Article submitted by Matthew J Silver to Daily Business News-MHProNews.