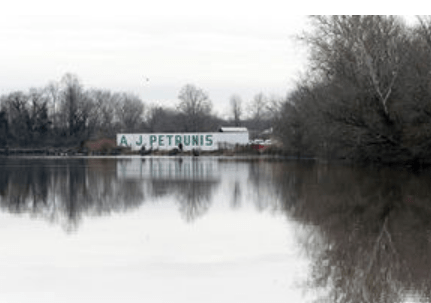 MHProNews last posted a story Aug. 18, 2014, regarding the sale of portions of Bridgeton's (New Jersey) Municipal Port Authority to Renewable Jersey, LLC of Mercer County for the production of modular homes. The plan was to create up to 120 local jobs in the 83,000 square-foot warehouse. The state's Local Finance Agency approved the sale.
Now, according to pressofatlanticcity, there has been no modular homes produced nor any type of rehab of the building, and city and state officials have discussed dissolving the port authority. Thomas Neff, the former chairman of the state Local Finance Board, said of the Port Authority, "With all due respect, it is a port authority and there isn't a single boat anywhere — or a slip, for that matter. They don't have staff, and they don't do anything."
Matthew Stephens, a 20-year resident of the area who lives 50 feet from the planned redevelopment, said he never heard of the agency or the plans to construct modular homes in the building. ##
(Photo credit: pressofatlanticcity/Michael Ein–Bridgeton Port Authority owns property along the Cohansey River where modular homes were supposed to be built.)

Article submitted by Matthew J. Silver to Daily Business News-MHProNews.