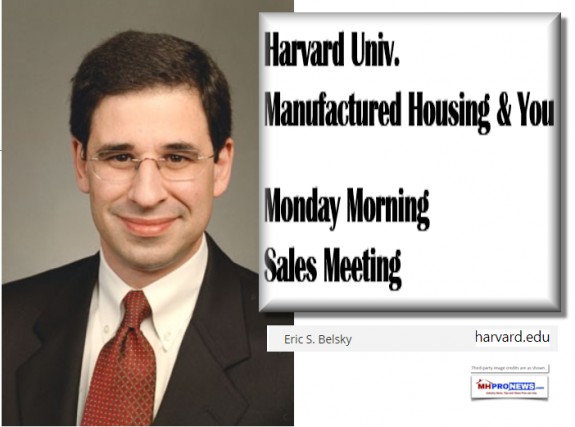 As we approach Christmas – and begin to wrap up 2017 – let's keep this Monday Morning Sales Meeting hyper-simple today.
Almost everyone in the industry agrees that mainstream news-and-entertainment industries impact – mostly harmfully – the manufactured housing industry.
A Harvard report predicted that the first decade of 2000 would be the decade that manufactured housing overtook conventional home building. 
Imagine that, more manufactured homes being sold than site built homes.  Per a Harvard University study.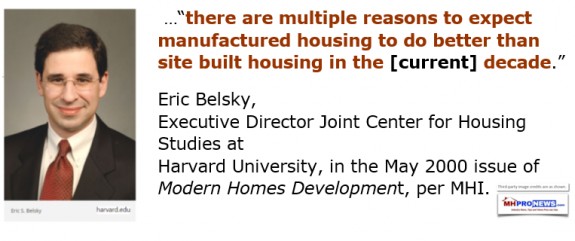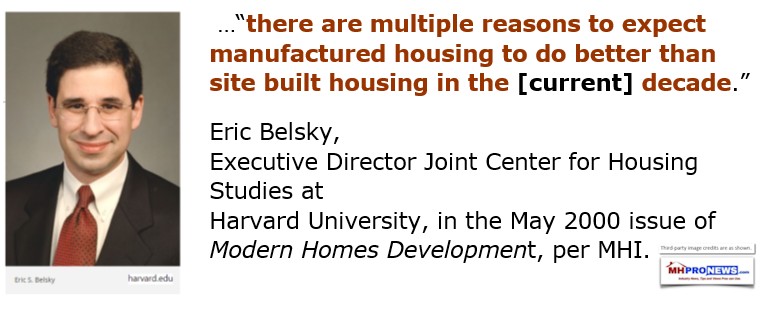 What happened?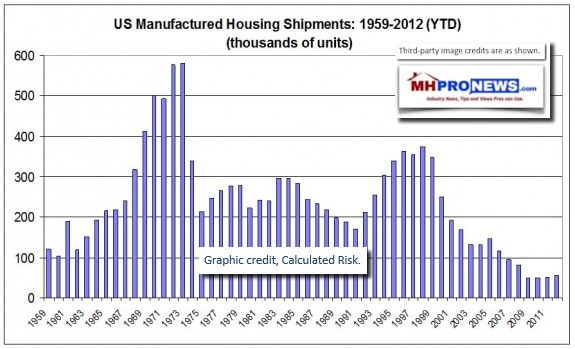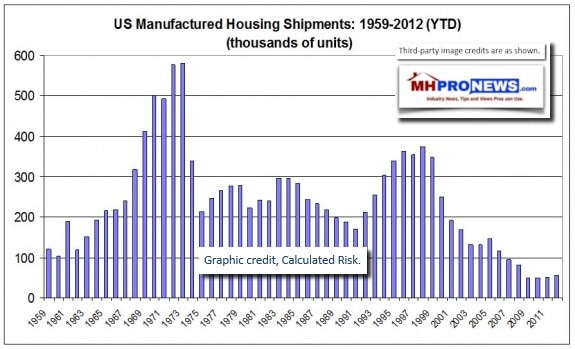 While there are plenty of factors causing the slide vs the expected climb MH.  We'll focus today only on the media aspect of the issue.
What do you do when negative news hits in your market?
There are two, and only two broad categories of possible responses.
1) Do nothing, say nothing.
Most of the manufactured home industry has done that "let's let this blow over" approach for about 4 decades. How's That Working for you and the MH industry at large?  The answer isn't a matter of opinion, its a matter of fact, shown in the graphic below.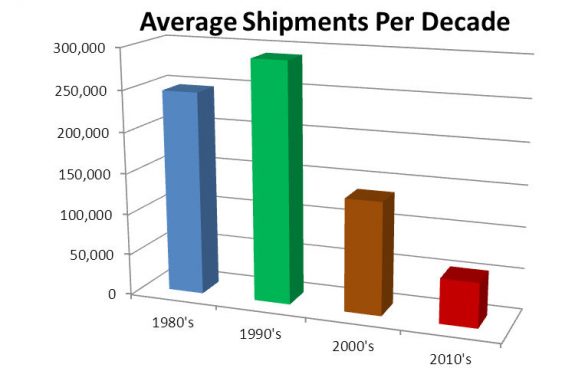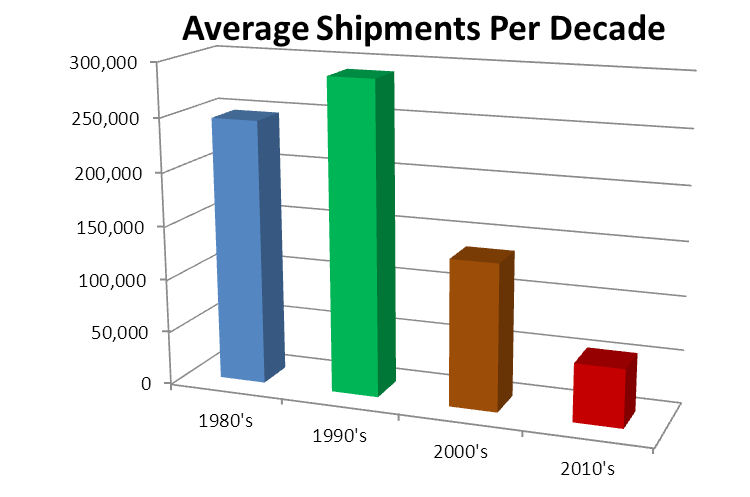 2) Do Something In Your Market to Respond to the Negative News. 
After you see the results of option 1, this option should be an obvious, "Duh, right?"
If you don't respond in your market to negative news, of course it will negatively impact you. We have clients who've "beaten the odds," and are growing faster than major competitors.
How?  In part by doing local PR educational/marketing – via media engagement – that's done properly.
2 Examples of Responding to Negative/Problematic/Controversial News:
When the New York Times published their article about Frank Rolfe's "Mobile Home University," numerous industry pros took it as harmful to the industry.  It's controversial, some argue the Gary Rivlin/New York Times article the other way too.
So, we published a 'response' article. If you do the Google search below, our response still does well, years later.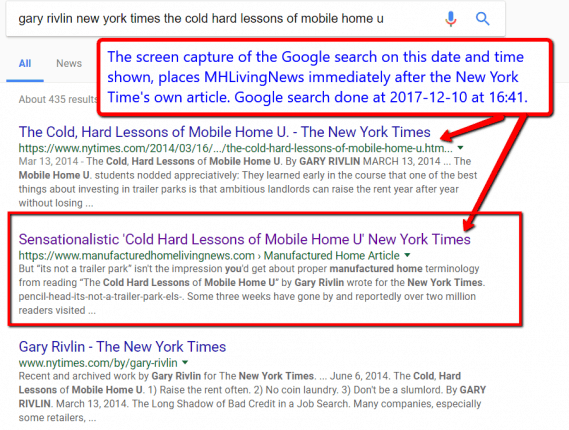 Example 2. It's not the NYTimes, but a reader sent me a message recently saying how he hated the terminological misuse in mainstream news articles, and he sent me a link with his comment.  We looked, and agreed with the reader.
The response we did to the story the reader linked is now published.  You can see that response at the link below.  The screen capture below the link is a composite from the problematic article in Sarasota Magazine.  Read it carefully.
www.MHProNews.com/blogs/daily-business-news/when-is-a-trailer-worth-300000-asks-robert-plunket-sarasota-magazine-manufactured-housing-analysis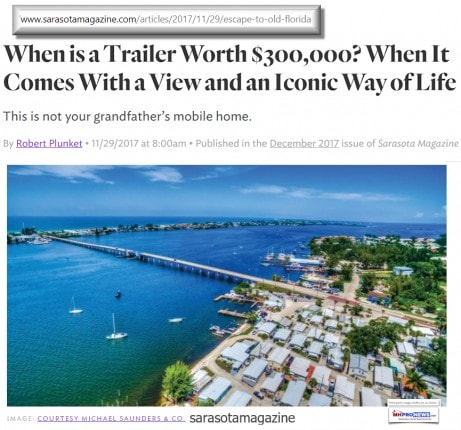 Once you've read it, then have your team do the same, and discuss it with them.
Ask your team to discuss – give you feedback – to the question:  
Isn't some informed response which challenges prejudices and bias
against manufactured homes better than no response? 
There are only two choices when bad news hits in your market(s). 
Do nothing, or do something.
We believe, and history has shown, that only doing something can work.
Final Thoughts for Today's Meeting
As an FYI, after some efforts like the letter to Robert at Sarasota Magazine linked above, writer's often get the message.
So, why some in media won't care or change, others will try to get it right going forward.
After all, if you were Robert in the article linked above, wouldn't you be more careful the next time you wrote an article about manufactured homes?
ICYMI, last week's sales meeting is linked below.  If you missed it, and check it out, benefit and enjoy.

MH "Industry News, Tips, and Views Pros Can Use." © ## (Analysis, commentary, fact checks, news, trends.)
2 Week Notice, MHProNews will be on a somewhat modified publication schedule from now through January 2nd, resuming normal scheduling in 2018. More details, click here.
Note 1: Thousands do it. For those industry pros, investors, and MH advocates who want to sign up to our industry leading headline news/updates – typically sent twice weekly – please click here to sign up in just seconds.
Note 2: For media, business development, training or other professional services, click here.  The more pros like you that use our services over any others, the more we are able to help you in ways that protect, educate, and promote the Manufactured Housing Revolution.
https://www.manufacturedhomelivingnews.com/deadwood-the-manufactured-housing-revolution-and-you/
(Image credits are as shown above, and when provided by third parties, are shared under fair use guidelines.)

By L. A. "Tony" Kovach.
Kovach is the managing member of LifeStyle Factory Homes, LLC,
parent to MHProNews, and MHLivingNews.com.
Both are #1 in their categories.