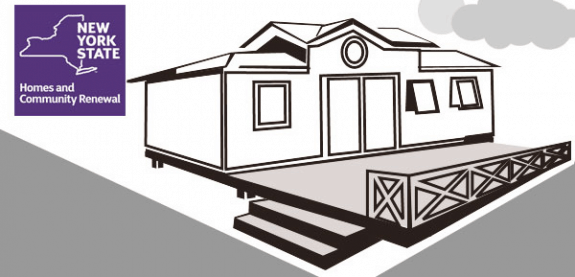 New York State Homes and Community Renewal Commissioner James S. Rubin have announced a $2 million pilot program to address the needs with numerous pre-HUD Code mobile homes as well as older manufactured homes in disrepair to preserve an important source of affordable housing in New York.
According to RealEstateRama, The Mobile and Manufactured Home Replacement Pilot Program (MMHR) is designed to assist homeowners to remove and replace dilapidated mobile or manufactured homes with new, energy efficient manufactured, modular or site-built homes.
"Mobile and manufactured homes are an important housing option for many families," said Commissioner Rubin.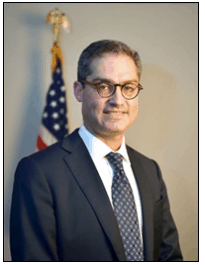 "Under Governor Cuomo's leadership, New York State is fully funding the removal and replacement of dangerous, dilapidated mobile or manufactured homes, and providing residents with new, safer, more energy-efficient homes. We encourage our non-profit partners to apply for this program today so together we can ensure that more New Yorkers have a safe, secure roof overhead while improving and preserving the housing stock in communities around the state."
Funding for the program is available through New York State Homes and Community Renewal's Housing Trust Fund Corporation. Local municipalities and not-for-profit corporations with experience providing residential affordable housing services in their communities can apply.

Award recipients will, in turn, select eligible homeowners who own both the land and the home, for funding of up to $100,000 to remove and replace their substandard home.
"The Mobile and Manufactured Home Replacement Program will help address a shortfall in the availability of safe, affordable housing for low-income families in the North Country and other rural areas of New York State," said Senator Betty Little, Senate Housing Committee Chairperson.
"I am pleased my Senate and Assembly colleagues supported this initiative in the State Budget and that Governor Cuomo and Commissioner Rubin recognized the need and enthusiastically support it as well. We all know this will make a big difference in the lives of some who now live in unsafe and inadequate homes. It also will boost some local building activity and result in new homes that are long-lasting and much more energy efficient."
Assemblyman Keith Wright, Assembly Housing Committee Chairperson also commented on the program.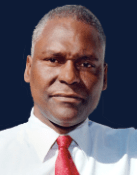 "New York State has a diverse housing stock. This pilot program will enhance the lives of people who live in mobile or manufactured homes and lack the financial resources to keep them from falling into disrepair," said Wright.
"All New Yorkers deserve a safe, warm, energy-efficient place to call home. I commend Governor Cuomo and his housing team for their commitment to these homeowners through the MMHR pilot program."
The New York State Homes and Community Renewal (HCR) includes the Affordable Housing Corporation, the Division of Housing and Community Renewal, the Housing Finance Agency, State of New York Mortgage Agency, Housing Trust Fund Corporation and others. ##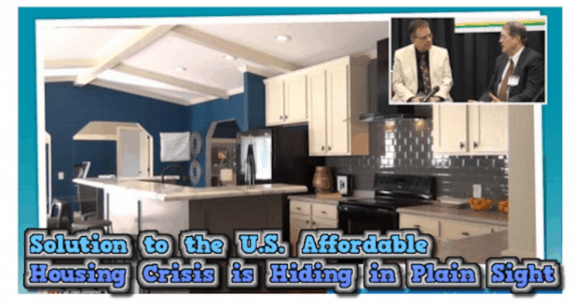 (Editor's Notes: as informed, veteran manufactured housing professionals and enthusiasts know, HUD Code manufactured homes that are properly installed and maintained have a similar life expectancy as conventional housing.  Any housing that is not, for whatever reason, properly maintained tends to fall into disrepair and can deteriorate more rapidly, and thus, shorten its useful life expectancy.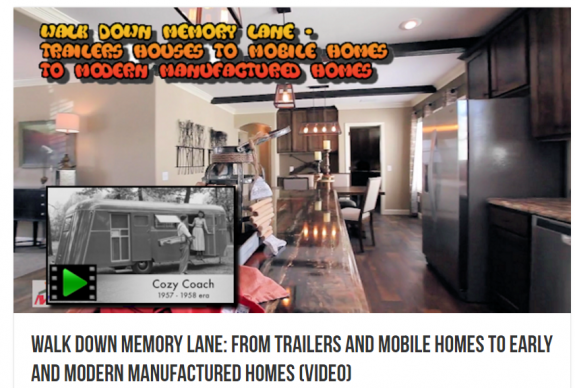 By contrast, pre-HUD Code mobile homes were not routinely built to those same standards.  Even so, millions of mobile homes have gone years beyond their projected useful life expectancy.)
(Image credits are as shown above.)

Submitted by RC Williams to the Daily Business News for MHProNews.