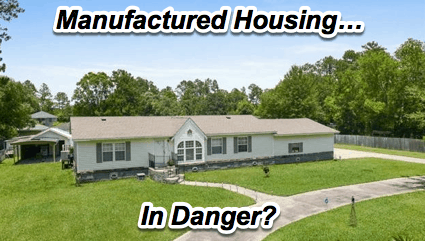 In Louisiana, the Livingston Parish Council could soon be considering a ban on manufactured homes in single-family subdivisions.
According to The Advocate, Councilman John Wascom called for the conversation during an Ordinance Committee meeting last week, proposing an ordinance that would outlaw living in a manufactured home in any named subdivision that was designed to have only single-family homes.
The ordinance was referred to the full council on a 4-0 committee vote.
Wascom originally called for the conversation in response to some constituents who had expressed concerns about declining property values after neighbors replaced existing houses with "trailers."
"Legally, there's nothing to stop someone from putting a mobile home [sic] in the middle of a subdivision with high-end houses," said Wascom.
"Trailers [sic] are sometimes moved onto subdivision lots after the original home burns or floods. We've always said there's subdivision restrictions, but most aren't enforceable."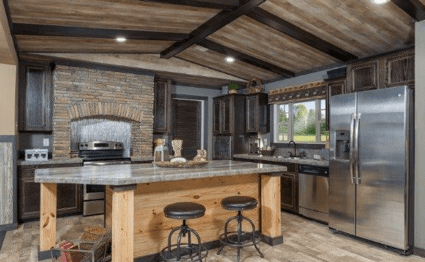 Wascom noted that he had no objections to emergency ordinances that would provide temporary exceptions in case of hardships.
"But this would give our executive branch the ability to not give a permit for a mobile home [sic] smack-dab in the middle of a subdivision," said Wascom.
"Right now, they don't have that choice."
Councilman Shane Mack wanted to clarify that the intention is to protect property values for people who buy or build in subdivisions, not to prevent people from living in manufactured homes.
"I do think there are places within Livingston Parish where mobile homes [sic] are welcome," said Mack.
"A lot of our elderly retire in mobile homes [sic]. And a lot of the younger generation starts off in mobile homes [sic]. But this is about developing subdivisions designed and intended to have certain-sized houses in it and to protect the people who want to live in, and who paid to live in, that type of neighborhood."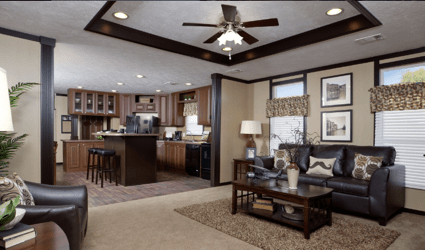 For Taryn Creekbaum, an outspoken critic of waivers for manufactured homes, things are very clear.
"The council should rely more on subdivisions' restrictive covenants, which should be considered valid and enforceable until a court rules otherwise," said Creekbaum.
"The council has a way to restrict the placement of mobile homes [sic] in named subdivisions, through the parish's process for granting exceptions to its mobile home park [sic] regulations."
Councilman Garry Talbert argued that the ordinance would only come into play when more than one home would be put on a single parcel.
"If you want to put a mobile home [sic] on a lot that has no residence at all on it, those don't apply," said Talbert.
"The parish's Permit Office does not enforce subdivision restrictions, which leaves no recourse except by lawsuit for those residents who believe their neighborhood covenants are being violated by the addition of mobile homes [sic]. 
John is trying to create an environment where people don't have to hire an attorney to sue because a lot of them don't have the up-front money to do it."
While the proposal was moved to the full council, it was deferred to a later meeting to allow the legal adviser for the parish to review it.
NIMBY Rears Its Ugly Head?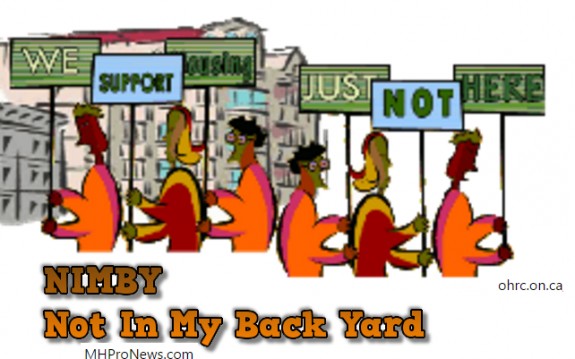 In most instances, inaccurate information and misconceptions about manufactured housing communities lead to cases of NIMBY (Not-In-My-Back-Yard).
As Daily Business News readers are aware, stories pitting developers against residents have been in the news recently, including the case of a proposed MHC in nearby Iberia Parish, Louisiana.
Also, there are instances of "backdoor NIMBY," where politicians–and the residents who re-elect them–seem to know that developments bring more tax revenue than manufactured home communities, are also prevalent, most recently shown in Palm Beach County, Florida. ##
(Image credits are as shown above, and when provided by third parties, are shared under fair use guidelines.)

Submitted by RC Williams to the Daily Business News for MHProNews.
(Copyright Notice: This and all content on MHProNews and MHLivingNews always have been and are Copyrighted, © 2017 by MHProNews.com a dba of LifeStyle Factory Homes, LLC – All Rights Reserved. No duplication is permitted without specific written permission. Headlines with link-backs are of course ok. A short-quoted clip, with proper attribution and link back to the specific article are also ok – but you must send a notice to iReportMHNewsTips@mhmsm.com of the exact page you've placed/posted such a use, once posted.)