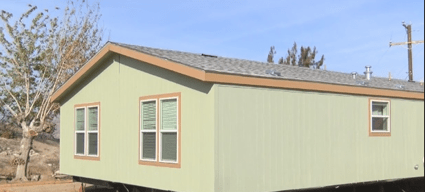 In June 2016, the massive Erskine Fire near Bakersfield, California displaced a number of families.
After a long wait, thirteen families, who resided in manufactured homes prior to the blaze, were finally able to move into new FEMA units this week.
According to Bakersfield Now, Kern County, which includes the Bakersfield area, received 27 housing units from the Federal Emergency Management Agency (FEMA.)
The units had been deemed surplus, donated to the state, and then transferred to the county.
Most of the units have never been used.
The county then made the housing available to low-income residents who owned their homes. If the home was destroyed in the fire, and a primary residence that was under or un-insured, they were eligible to apply for for the FEMA units.
A total of 285 homes were destroyed in the fire.
As the Daily Business News covered here, the units had previously been scheduled to be returned eastward, but a partnership with the state resulted in Cal OIS (California Office of Information Security) requesting FEMA to designate the homes as "surplus," which allows the state to hold and distribute the units as needed.
Since the county did not receive a federal declaration of disaster (which would have allowed the use of the FEMA housing units,) the state contacted FEMA directly and asked that the homes be declared surplus, which allows the partnership to use them as needed.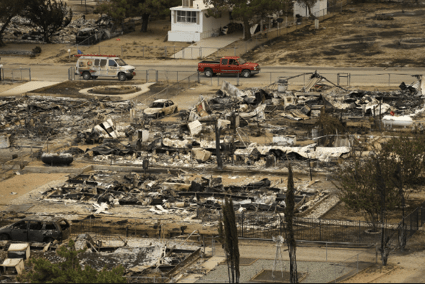 While the units are usually considered interim, under the county plan, a resident would own the unit if they lived in it for three years.
The county says it plans to hand over keys to 14 more families next week.
For residents, this was a special, and long overdue moment.
"Our new FEMA unit is smaller than the home we lost, but I'm very grateful for the help," said Angela Harris.
"It's been hard. I've had a lot of friends, I've had the pastor from the Kern Valley Baptist Church, everybody, I mean, they've been wonderful."
For more on the Erskine Fire and its impact on Kern County, click here. ##
(Image credits are as shown above, and when provided by third parties, are shared under fair use guidelines.)
Submitted by RC Williams to the Daily Business News for MHProNews.
(Copyright Notice: This and all content on MHProNews and MHLivingNews always have been and are Copyrighted, © 2017 by MHProNews.com a dba of LifeStyle Factory Homes, LLC – All Rights Reserved. No duplication is permitted without specific written permission. Headlines with link-backs are of course ok. A short-quoted clip, with proper attribution and link back to the specific article are also ok – but you must send a notice to iReportMHNewsTips@mhmsm.com of the exact page you've placed/posted such a use, once posted.)