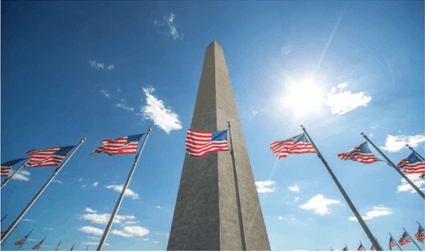 The National Federation of Independent Business (NFIB) tells MHProNews that in a meeting last week, the organization told House Ways and Means Committee Chairman Kevin Brady (R-TX) that small business owners expect comprehensive tax reform this year and that it must feature parity for businesses of every size.
"Tax reform has the potential to have an enormously positive impact on small businesses; it is their top priority in 2017," said NFIB President and CEO Juanita Duggan.
"Given that small businesses account for nearly half of the gross domestic product (GDP) and private sector workforce, and create two out of every three net new jobs, the U.S. economy will not reach its full potential for growth without a robust and flourishing small business sector."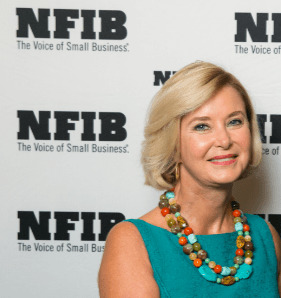 As Daily Business News readers are aware, the NFIB has been very vocal about small business taxes, stressing the importance to the American economy.
"Tax reform that starts with small business is one of the keys to unleashing a strong American economy. Approximately 75 percent of small business owners are taxed at the individual tax rate, not the corporate tax rate, because their businesses are structured as pass-through entities," said the NFIB in an April statement.
"Tax discrepancies between corporate and individual rates must be addressed in this once-in-a-generation window of opportunity. There is tremendous optimism for this new Congress to repair and simplify a tax code that is holding back our small business economy."
Duggan made that clear to the committee.
"To be clear, tax reform should result in a tax code that is easier to comply with, ensures that small businesses have rate parity with their larger competitors, and reduces tax rates for all small businesses. No small business should pay a higher tax rate than they do currently, and small businesses should not face a higher tax rate than large corporations, which would put them at a competitive disadvantage," said Duggan.
"Fortunately, the House Republican tax reform blueprint and the tax reform plan outlined by President Trump take important steps forward toward these goals, and we remain confident that Congress and the Administration will unite behind a tax reform proposal that starts with small business."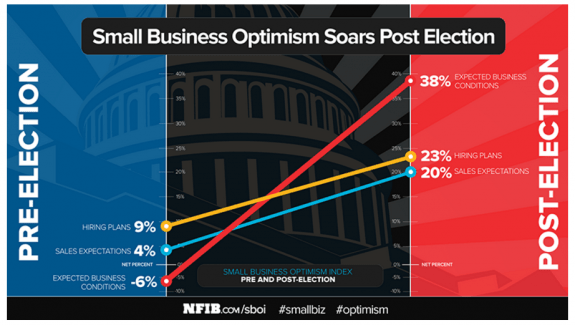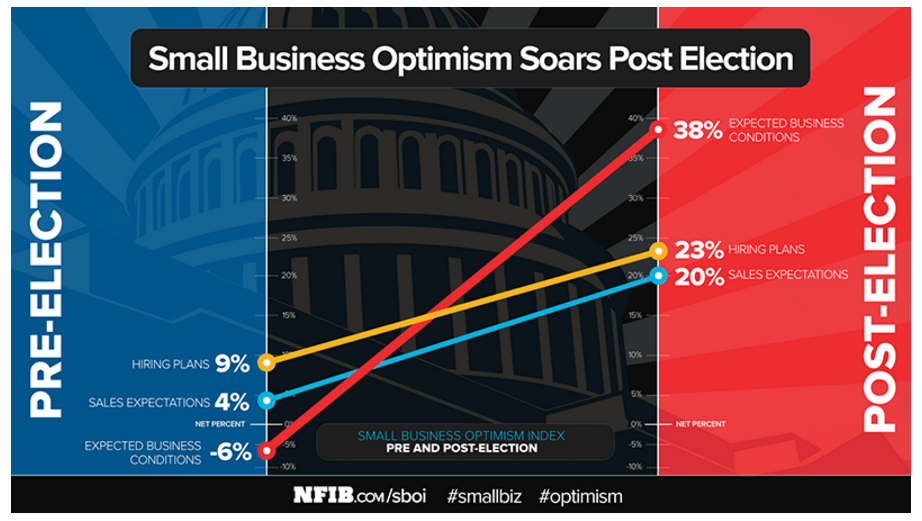 She also pointed out that small business owners have high expectations for tax reform this year, and that Congress's failure to deliver could affect the economy.
"In April, the Small Business Optimism Index fell to 104.5, as 'expected business conditions' dropped significantly. The Committee and Congress must understand that small business owners are paying close attention, and they are making decisions that affect the economy based on how Washington performs. The time to address small business owners' biggest economic concerns is now," said Duggan.
Duggan and the NFIB were very vocal and active leading up to, and after the election of President Trump, including a March report about small business optimism being at it's highest rate in 37 years.
"We haven't seen numbers like this in a long time," said Duggan at the time.
"Small business is ready for a breakout, and that can only mean very good things for the U.S. economy. Business owners are feeling better about taking risks and making investments."
The Daily Business News will continue to follow and report on the progress of tax reform. For more from the NIFB on small business, click here. ##
(Image credits are as shown above, and when provided by third parties, are shared under fair use guidelines.)
Submitted by RC Williams to the Daily Business News for MHProNews.
(Copyright Notice: This and all content on MHProNews and MHLivingNews always have been and are Copyrighted, © 2017 by MHProNews.com a dba of LifeStyle Factory Homes, LLC – All Rights Reserved. No duplication is permitted without specific written permission. Headlines with link-backs are of course ok. A short-quoted clip, with proper attribution and link back to the specific article are also ok – but you must send a notice to iReportMHNewsTips@mhmsm.com of the exact page you've placed/posted such a use, once posted.)