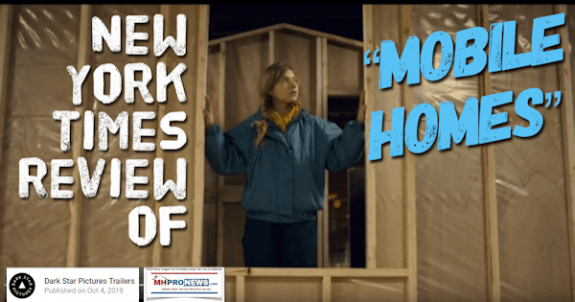 It is stating the obvious to observe that the news media, as well as the entertainment world, has an ability to influence the perceptions of readers, viewers, and listeners.
As the majority of front-line industry professionals, serious investors, owners, executives, and management know, tens of millions of our fellow Americans have false or mistaken perceptions about modern manufactured homes. That's sadly true on both sides of the U.S. and Canadian borders.
One example of that misconception is that millions of Americans still call them "mobile homes," even though here in the U.S., there have been no mobile homes built since June, 15, 1976. That is the date that the federal HUD Code for manufactured housing went into effect. All of those homes built on a frame to those federal standards on or since that date are properly known as "manufactured homes," not "mobile homes." 
The recent New York Times review of "Mobile Homes" says none of that, which is no surprise. Rather, their review focuses on the performance of Imogen Poots, who has a growing following for her blossoming acting career. 
Each film, every TV episode, or news report about post-federal code manufactured homes and pre-HUD Code mobile homes arguably offers a unique opportunity for the manufactured housing industry to address its perceptual challenges.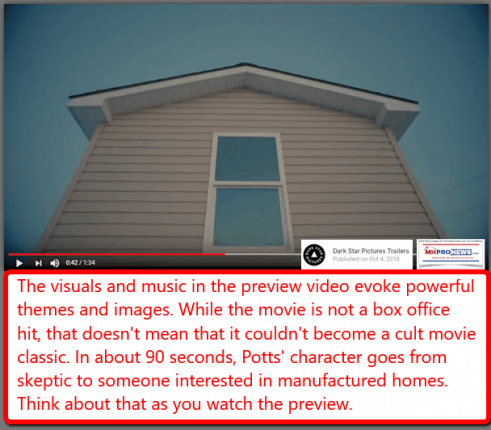 How so? Why? Because we should be defining and framing ourselves as an industry.  We can point to a potentially appealing way of life available to millions, says industry publisher and expert L.A. 'Tony' Kovach. Otherwise, professionals are allowing others to define our industry, your business, and profession.
When others are defining you, that can be to your detriment.
Rephrased, movies like Mobile Homes will shape perceptions, rightly or wrongly, about our part of the affordable housing industry, homeowners, community residents, and your business.  When more than 1 in 3 in the U.S. are renting, and some 85 percent of those want to own someday, shouldn't defining or redefining the industry be a higher priority?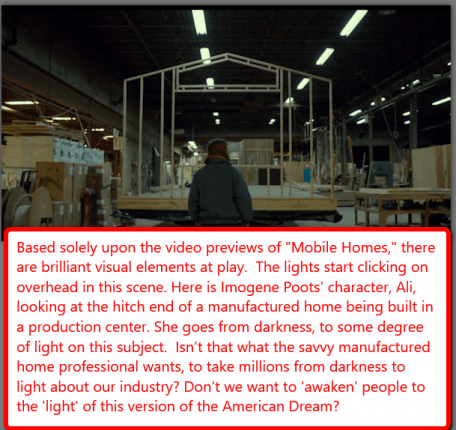 Imogene Poots, Vladimir De Fontenay's Video Look – "The American Dream," "Mobile Homes"
The Daily Business News on MHProNews, as well as MHLivingNews have each previously done a review of the previews, prior to the formal release of the movie "Mobile Homes." ICYMI, or want a refresher, those are linked above and below.  The MHLivingNews article is still getting good traffic, which is another part of the reason why it was done. But our goal was not to promote the movie, per se.  Rather, it was to get our industry's professionals thinking about the film in terms of framing a narrative.
A " Happy Days " sitcom actress died in 2017, after she moved to an Indiana manufactured home community. Morin was looking for a place to regroup and start over. She had played the role of Joanie Cunningham in the then popular 1970s TV show.
When the New York Times review shown below was emailed to us, as important as that mainstream news media source is, we knew that it had to get some measure of additional coverage here on MHProNews.
Here's what Ebiri wrote in the New York Times.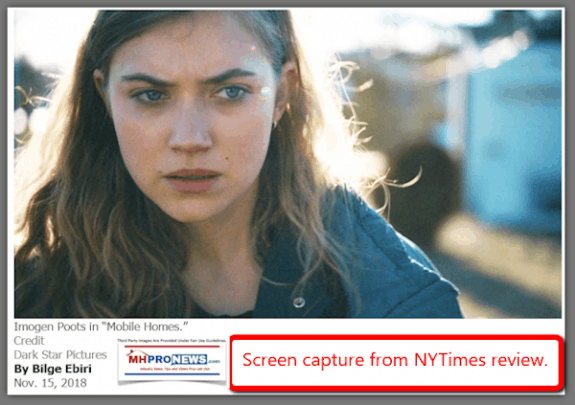 Imogen Poots's turn as a troubled, unwed mother living on the margins in "Mobile Homes" presents a terrific showcase for her abilities: The tense dance of anguish, joy, panic and hope on her face is often riveting. If only Vladimir de Fontenay's film could match the sheer expressive power of its actress.
Poots plays Ali, who with her 8-year-old son, Bone (Frank Oulton), and her scuzzy boyfriend, Evan (Callum Turner), works a variety of hustles to make ends meet, from selling fighting roosters to dealing dope. Their unmoored existence is matched by the drifting, elliptical style of the film — so much so that we're not always sure exactly what's happening onscreen.
A preview of the film.
Their circumstances often put Bone in danger, and after one particularly nasty near miss, Ali and her son find themselves crashing in a mobile home community that promises some basic safety and comfort. Robert (Callum Keith Rennie), the tough builder who oversees the homes, gives her a job and suggests that she may be able to stay there indefinitely. The meager pleasures of this new world seem light years away from the chaos of their former life.
Throughout, Poots keeps her character grounded in a state of wary anticipation: When she starts imagining a better future for herself, it's clear that she is battling a lifetime of demons. But her wonderful performance is all too often stuck inside a fragmented, unclear narrative that confuses more than it evokes. This is an atmospheric, well-acted film that leaves us mostly cold.
Not rated. Running time: 1 hour 45 minutes.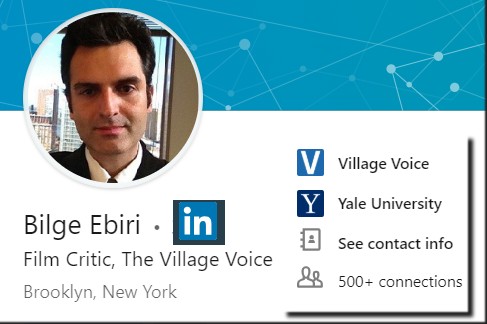 ## End of NY Times Review ##
As a disclosure, we have not yet gone to the theater to see this film, and that's been intentional.
We first wanted to see what, if anything, others in the factory-built home industry might say or do. We also wanted to see how the movie would be received by audiences and reviewers.
Movie rating platform, Rotten Tomatoes, gives the following snapshot of "Mobile Homes."

So, there you have a sense of what others are saying about this film. Bear in mind, that millions who won't see the film, will nevertheless hear about it, or read reviews like those shown.
To pardon the play on videography's words, our industry's image is arguably being framed more by others than by our industry's professionals.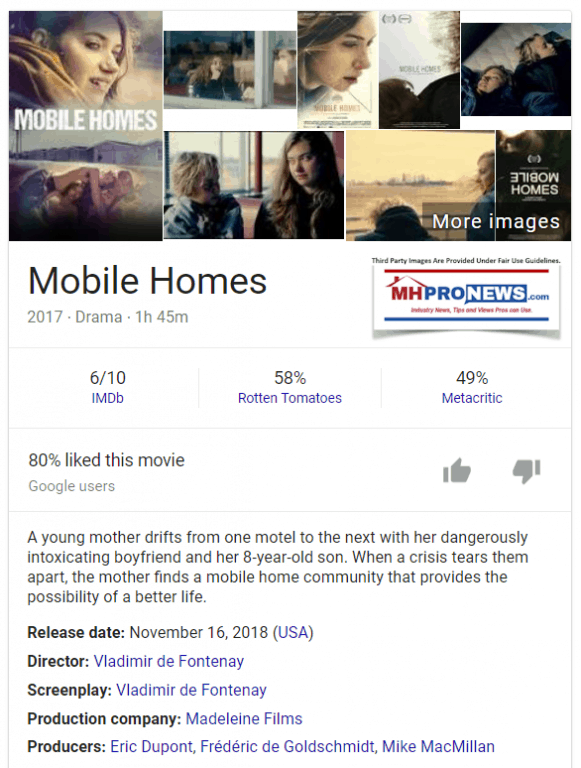 Those others might see manufactured homes and communities as a place where people like this couple can end up. They may, to borrow from the NY Times review by Elibri, think of characters like Poots, as a "troubled, unwed mother living on the margins in "Mobile Homes"…
That's not necessarily all bad.  But it isn't glamorous either, is it?
Some may watch this flick, and wonder if they could get a fresh chance at life in a "mobile home." The trio of Ali, her son, and boy friend "…works a variety of hustles to make ends meet, from selling fighting roosters to dealing dope. Their unmoored existence is matched by the drifting, elliptical style of the film…"
Naturally others will see reviews like the above, and it will further embed the vexing image of 'hustlers and petty criminals' who pick this as a way of life. As one reviewer above suggested, it could further engrain the notion of 'poor white trailer trash.'  That sounds like a sad page out of a script from the Trailer Park Boys series on Netflix.
Every media account – good, bad, or meh – nevertheless offers our industry's professionals an opportunity to help frame or reframe the narrative.
What if, anything, has your firm or association done to frame the narrative that the New York Times, Rotten Tomatoes, and others are projecting about the lifestyle choice of some 22 million Americans in the U.S?
2 Examples of How Engaging or Not, Framing or Not Framing a Message Matters in MHVille
2 recent mainstream news incidents reports, each linked below, reflect very different ways that two community owners reacted to problematic news about their respective businesses.
Jury Awards Millions to Residents in Suit Against Controversial Community Operator
Above, there is Kort and Scott, which has largely opted to allow others to frame their narrative. It is arguably costing them millions, based solely upon the jury's verdict.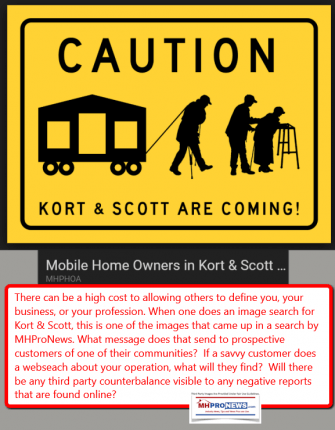 Then there is Caleb Walsh, who is mixing-it-up with local public officials and news media in a market he has properties.  Walsh, in contrast to larger Kort and Scott, is at least making an effort to frame the story that will shape how others perceive his business and efforts.  It remains to be seen what Walsh and his colleagues do longer term that could help or harm his investments, possibly for months or years to come.
Because thousands who read or view such news reports in local media will accept them at face value, how will it impact those businesses?
If there is one thing that almost everyone likes, it's good press. The reverse of that reality is that public officials, mainstream media, and professionals dread media scrutiny that reveals unjust behavior. Against that backdrop is the following mainstream news story out of Columbus, GA.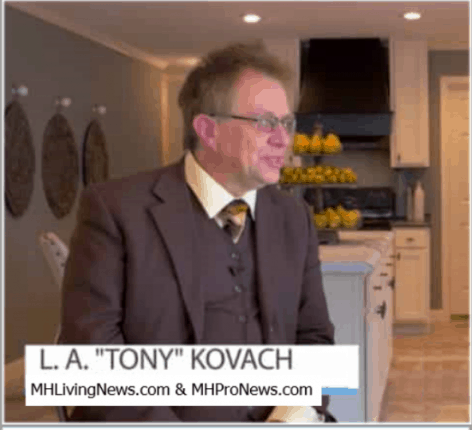 "You are either striving to define your business, or are allowing others define it for you. Every media narrative represents an opportunity in disguise. Media engagement is an opportunity that comes dressed in overalls, looks, and behaves much like work. Framing a narrative is like any other investment. You either invest the time, talent, and treasure needed, or you don't. That in turn either costs you money, or makes you money," said award-winning MH industry veteran and publisher, L.A. 'Tony' Kovach.
Pop culture – including movies, and 'entertainment' – such as Ready Player One, Trailer Park Boys, and Eight Mile are all part of the milieu that defines our industry to tens of millions.  Each of those listed in this paragraph are problematic.
Local news frames our profession's image too.  But as our prior review on MHLivingNews noted, there is hope for reframing the message of the Mobile Homes movie for which Imogen Potts is getting several rave reviews.
Think about who reads movie reviews. Consider those who watch videos, and go to the movies.  Ponder those who read or view the news. What do you want people of means, influence, or possible buyers to think about your profession, or your specific business?
As the year 2018 winds down, and thousands of professionals have been – or are planning for 2019 – this is a good time to step back and ponder how you want to define, or redefine, your business in your market.  For more on that, see the related reports, further below. "We Provide, You Decide." © ## (News, analysis, and commentary.)
(Related Reports are further below. Third-party images and content are provided under fair use guidelines.)
1) To sign up in seconds for our MH Industry leading emailed news updates, click here.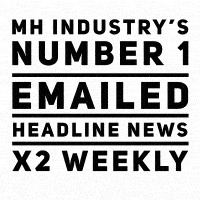 2) To pro-vide a News Tips and/or Commentary, click the link to the left. Please note if comments are on-or-off the record, thank you.
3) Marketing, Web, Video, Consulting, Recruiting and Training Re-sources
Submitted by Soheyla Kovach to the Daily Business News for MHProNews.com. Soheyla is a managing member of LifeStyle Factory Homes, LLC, the parent company to MHProNews, and MHLivingNews.com.
Related Reports

:
"Ready Player One" Movie – Unsubtle Slam on Manufactured Housing?
Ford and Toyota Teach Manufactured Housing Professionals and Investors