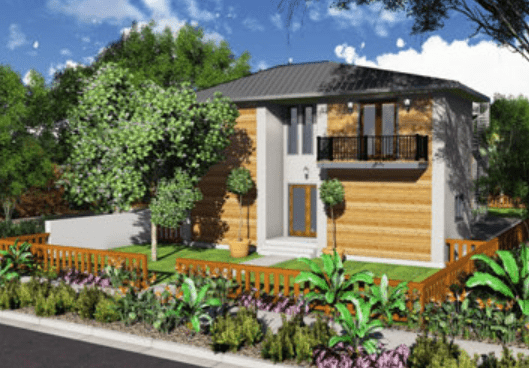 California modular home builder U. S. Modular, Inc. has been custom-home-building busy on the beach just south of San Diego at Ocean Beach. The latest, with a foundation currently being laid, is expected to be ready for occupancy next month, as sdnews informs MHProNews at this time.
Vice president of U. S. Jim Cavanaugh said the 3,190 sq ft, two-story modular home will include a rooftop deck, five bedrooms, dual pane windows, a super energy efficient HVAC system and many other modern features.
Noting modular homes go back to the 1800s, he states, "We've done hundreds of homes in this style," noting the new OB model will be "very contemporary and high-end."
He said the main difference between a stick-built and a modular home is the time difference, which saves 6-8 months labor. "I tell people, once we get our building permit in hand, it should be three to four months before they get into their house, while site-built homes typically take nine months to a year," Cavanaugh said. His firm's motto is "better, faster, greener and for less."
(Image credit:matchbin-assets.s3amazonaws-rendering of a modular built to order home)

Article submitted by Matthew J Silver to Daily business News-MHProNews.