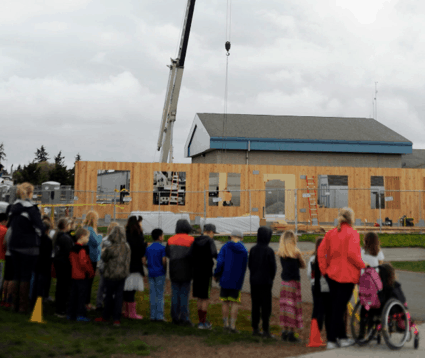 In Washington, state and local officials lauded the start of construction of two new modular buildings for the Greywolf Elementary School last week, which will house new classrooms for kindergarten through third grade students beginning next school year.
According to the Peninsula Daily News, the structures will utilize cross-laminated timber (CLT), and are a part of a pilot project overseen by the state Department of Enterprise Services to address classroom sizes and pioneer the use of CLT in the state.
"This is the site of new opportunity," said U.S. Rep. Derek Kilmer.
"I believe the use of CLT will create more jobs, reduce the carbon footprint and create a more sustainable industry."
"It's incredibly exciting to sit down in Olympia and put $5½ million into this project to build classrooms," said state Rep. Steve Tharinger, who serves as chairman of the Capital Budget committee.
"We invest in building, so it's exciting to see an actual project as innovative as this is."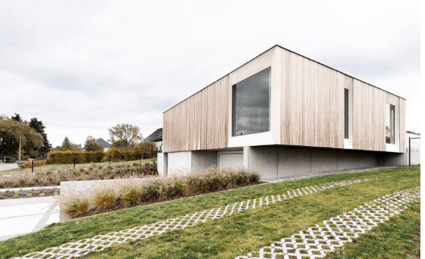 As Daily Business News readers are aware, CLT is a prefabricated, solid-engineered wood panel manufactured by fusing crisscrossing layers of wood. We recently covered Skilpod, a Belgian construction company, which created the #150 Skilpod solar-powered model, which was constructed using CLT.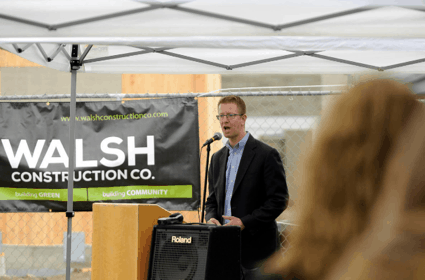 In 2016, Washington legislators appropriated $5.5 million for design and construction of 10 buildings in multiple school districts across the state, in an effort to reduce class sizes.
"It's most exciting for us because it gives us some space to house kids," said Donna Hudson, Greywolf Elementary principal.
"For the kids themselves, it's very common at recess to see kids lined up at the fence watching. They're fascinated by it."
Hudson said that she expects the installation process will take 3 months, and expects the buildings to be completed in June.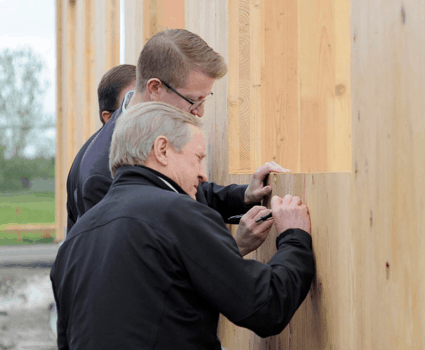 "I'm excited about the use of timber from local sources and seeing locals work on the project," said School District Superintendent Gary Neal.
"More importantly, this is going to help us fit the needs of our population. We're overcrowded right now, and so this couldn't have come at a better time for us."
Tharinger said that he believes CLT has other uses in the state, including affordable housing.
"Affordable housing is a huge issue for the state," said Tharinger. "To be able to fit that challenge with cross-laminated timber, creating rural jobs and using renewable wood, is a good fit."
For more on the use of CLT in prefab modular homes, including the opening of the 75,000 square foot factory in the U.K. by the Swan Housing Association, click here. ##
(Image credits are as shown above, and when provided by third parties, are shared under fair use guidelines.)
Submitted by RC Williams to the Daily Business News for MHProNews.