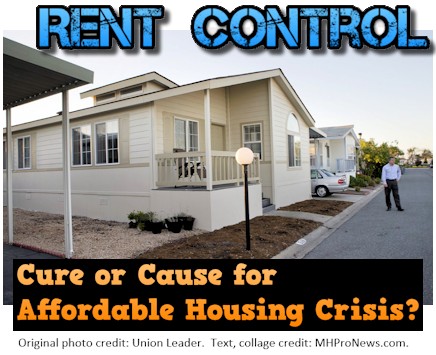 The housing and human services commission in Sunnyvale, California, has made a significant recommendation to the city council.
Per the San Jose Mercury News, on November 16th the commission unanimously voted to rank "rent stabilization" as the top issue to recommend that the city council study in January.
The recommendation comes as groups form to "protect" manufactured home community residents from high prices and projects that could replace the parks.
"I believe it's important and that it needs to be studied and understood to see what can the city can consider putting in place to protect these residents," said Commissioner Diana Gilbert.
The issue was driven to the forefront in part by residents of the Plaza Del Rey Mobile Home Park.
The community was sold to the Carlyle Group last year, and residents claim that their rents were increased by 7.5 percent. In August several residents of Plaza Del Rey contacted residents of other manufactured home communities in the city and founded the Sunnyvale Mobile Home Alliance, which made rent stabilization for their communities a top priority.
Many group members attended the commission meeting and urged commissioners to recommend the issue be studied by the city council.
"This is an important issue to a lot of people. We're afraid we'll be priced out," said Ron Banks, a Plaza Del Rey resident.
The Mercury News reports that in June, Councilmembers Jim Davis and Tara Martin-Milius both suggested studying the rent control issue in 2017. City staff recommended deferring the issue, suggesting instead that the council prioritize affordable housing efforts. Housing and human service commissioners disagreed, ranking the issue number one of several issues presented to them.
If the city council does choose to study rent stabilization, phase one would involve research into existing stabilization programs and assessing the benefits and costs of such an ordinance in the city. It would be followed by community outreach and study sessions with the housing and human services commission.
What Does "Rent Control" Actually Mean? MH Industry Experts Speak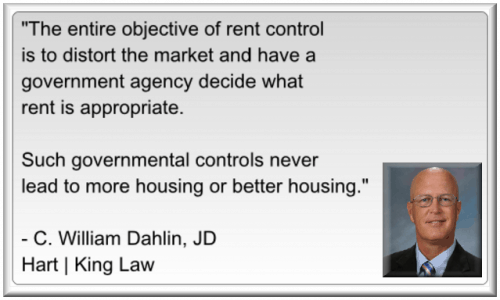 "The entire objective of rent control is to distort the market and have a government agency decide what rent is appropriate," said C. William Dahlin, JD  of Hart | King Law in his comments regarding the situation in Sunnyvale.
"Such governmental controls never lead to more housing or better housing." 
Dahlin also cites the impact on taxpayers.
"Any unbiased research will disclose that cities across California, and elsewhere in the nation, have engaged in time consuming and expensive litigation because of price-fixing for rents in mobilehome parks," said Dahlin.
"The cities of Escondido, Hollister, San Marcos, Palm Springs, and multiple others have spent literally millions of dollars arising out of enactment of rent control ordinances. All of those funds come from the taxpayers in the city. Only a small minority of city residents reap the 'benefits.'" Dahlin's full commentary is here.

Sam Landy, Esq., President and CEO of UMH Properties, Inc., makes his company's position very clear on the issue.
"UMH would not buy a rent controlled community and believes all community owners should work with residents to avoid rent control," said Landy.
"The fact is if we raise our rents too high we will have no sales and no occupancy. No reasonable landlord would do such a thing. Our rents have to make economic sense or we have no business. Therefore, in the long term, there is never a need for rent control."
Landy's points dovetail with those of Dahlin.  You can read Sam Landy's full commentary here.
"I would like to think there are alternatives that don't rely on third-party boards and local ordinances," said Paul Bradley, President of ROC USA. "I approach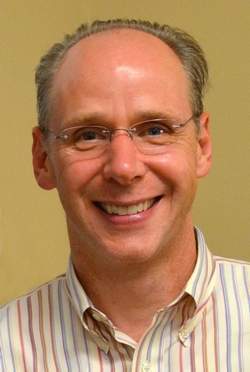 things with a win/win mindset, and from what I've seen, courts and boards seem to satisfy neither party in most cases.  A fundamentally different value proposition and mindset is required to stem the tide of rent control." The fully commentary from Bradley can be found here.
The Daily Business News will continue to monitor the Sunnyvale situation as it develops. ##
(Image credits are as shown above.)

Submitted by RC Williams to the Daily Business News for MHProNews.