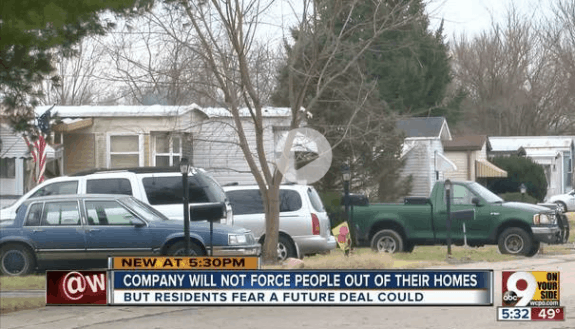 Residents of a Cleves, Ohio manufactured home community are breathing a sigh of relief. For now.
According to WCPO, residents of the Candlelight Mobile Home Park have been in a fight to save their homes, and they got one company to back off and not force them out.
But residents fear a new threat.
"We're not being considered at all in this," said resident George Willoughby. "It's just a business transaction and a bad business transaction."
That challenge came from Unilock, a company that makes paving stones. The company wanted to have the property the community is located on rezoned so they could use it as phase two of the manufacturing facility they're building.
Unilock then decided not to include the park at the last minute.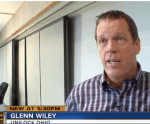 "We found in the best interests of the residents and our company, we could redesign our current footprint on a smaller parcel of land," said Glenn Wiley of Unilock.
Residents no longer have to move. But there's a twist.
The community owner has an agreement where another company, the Schueler Group, could still buy the land.
And residents fear they may be forced out.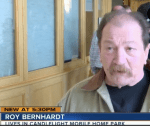 "We got a lot of money tied up in our homes," said resident Roy Bernhardt. "Sure, they're mobile homes [sic], but they're our homes."
WCPO checked records and found the land the community is on is zoned for industry.
The community was grandfathered in.
Sadly for the residents, if someone buys the land, they could build there without a zoning hearing, meaning residents could still be forced out.
"I don't see a victory. I see more trouble," said Bernhardt. ##
(Image credits are as shown above.)

Submitted by RC Williams to the Daily Business News for MHProNews.