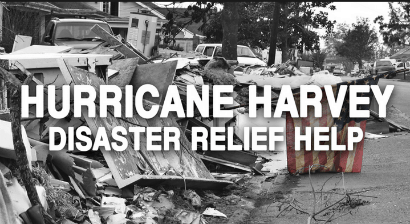 "All American hearts are with the people of Texas and Louisiana. We mourn and pray and struggle through the hardships — together. We know that a long and difficult path lies ahead to get our neighbors back in their homes and on their feet. But we also know that we are stronger than the obstacles in our path. Arm-in-arm, we will strive, we will endure, and we will emerge stronger than ever before." – President Donald J. Trump
The Daily Business News has been keeping up with the progress on relief efforts so far in Texas, and now Louisiana, after Hurricane Harvey rampaged the coast.
The White House sent the statement  above– and the video below – to MHProNews in a release.
The White House also informed MHProNews that Vice President Pence and his wife visited Hurricane Harvey survivors and volunteers on Wednesday, August 31.
"On behalf of the American people, with the leadership of President Donald Trump to the people of Texas, we are with you today. We will be with you tomorrow, and we will be with you every day until this great state and these great communities recover and rebuild to be even better and stronger than ever before," said Vice President Mike Pence.
Support for Hurricane Harvey Relief, West Virginia Manufactured Housing Industry Contributes
The Daily Business News has recently reported on the beginning on what industry pros and Brock Long, administrator of the Federal Emergency Management Agency (FEMA), estimates will be years working to rebuild the Texas coast.
The West Virginia Housing Institute Inc. will be donating to Hurricane Harvey relief – and encouraging and challenging others in the industry to do the same.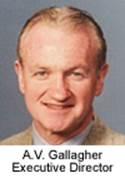 "President George T. Gunnell and the West Virginia Housing Institute Inc. board of directors, in conjunction with our MHEC leader Marla McAfee, has directed me to donate $1,000 each to aid our friends and sister organizations in Texas and Louisiana to help mitigate the pain from Hurricane Harvey," Andy Gallagher wrote in an e-mail to MHProNews.
"We would like to challenge every other state organization and MHI to match our donation to aid victims of the floods," Gallagher wrote.  He said that the New York Times had vetted the following three organizations.  This is useful, as numerous scams are being reported.
https://www.nytimes.com/2017/08/28/us/donate-harvey-charities-scams.html
https://www.catholiccharities.org/help-flood-victims/
https://www.redcross.org/donate/hurricane-harvey?campname=Harvey&campmedium=aspot
An Update from Homeland Security
In a conference, Homeland Security Advisor Tom Bossert gave a statement encouraging Hurricane Harvey survivors to get to a shelter to use a computer or phone to contact disaster assistance should they need it.
Bossert also took a moment at the end of his statement to remind people that it is never too soon to start on the process of an insurance claim if their home was covered under home, renters, or flood insurance.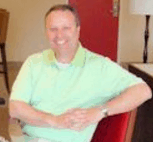 John Waters and Barry Noffsinger of Credit Human Federal Credit Union provided MHProNews with tips and a guide to handling insurance claims that covers everything from what to keep track of, how to spot a fraudlent contractor, and more.
Those tips are available for download here.
"It's going to take some time, there's going to be a high volume of calls, and we're going to make sure your needs are attended to as soon as possible," Bossert said. ## (News.)
(Image credits are as shown above, and when provided by third parties, are shared under fair use guidelines.)
Submitted by Julia Granowicz to the Daily Business News for MHProNews.