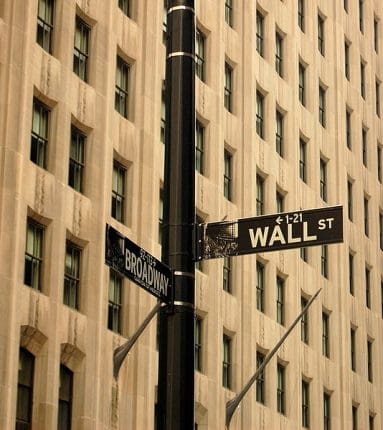 Stocks were mixed during hump day trading with the Dow losing 13 points and the Nasdaq gaining eight. The Yahoo Finance Manufactured Housing Composite bested both, marking a 1.5 percent advance in value. Advancers include Clayton Homes, Vanderbilt Mortgage and Finance, as well as MH home-building, lending and other housing suppliers parent company Berkshire Hathaway, gaining 1,014 (.87 percent). Cavco gained .57 (1.42 percent) to close at $40.76. Patrick Industries added .29 cents (6.52 percent, making it the days biggest percentage basis gainer) to close at $4.90. Skyline Corp. added .19 (3.89 percent) to close at $5.07. Sun Communities added .24 cents (.66 percent) to close at $36.40. Third Avenue Value Fund added .65 cents (1.6 percent) to close at $41.31. Universal Forest Products added .82 cents (2.53 percent) to arrive at $33.22 a share. Walker Dunlop added .38 cents (3.17 percent) to close at $12.38.
Sliding on Wednesday were Allied Management Group, down $1.44 (1.41 percent-Wednesday's biggest decliner) to $101.04; Drew Industries, down .19 cents (.76 percent) to $24.93 and Equity Lifestyle Properties, down .14 (.21 percent) to $67.06.
Champion, Deer Valley, Liberty, Nobility, UMH Properties and Palm Harbor Homes did not lose or gain share value Wednesday.
(Image Credit: Wikipedia)