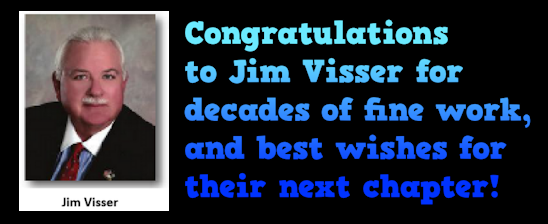 Before we dive into our Featured Articles for the month and our headline topic, a sincere tip of the hat to Jim Visser at the Journal. He is going out with head held high, he's way to the plus side of the ledger and he earned it.
Don't be surprised if more is heard from him and his 36-year young operation. Learn more, linked here.
DAAD = Dramatic! Advent! Adventure! December 2016!
We all know what December is, so let's tee this topic up and our Featured Articles below with three quick dictionary definitions:
dra·mat·ic
drəˈmadik/
adjective
of or relating to drama or the performance or study of drama.
"the dramatic arts"
(of an event or circumstance) sudden and striking.
"a dramatic increase in recorded crime"
synonyms:        considerable, substantial, sizable, goodly, fair, marked, noticeable, measurable, perceptible, obvious, appreciable;
ad·vent
ˈadˌvent/
noun
the arrival of a notable person, thing, or event.
"the advent of television"
synonyms:        arrival, appearance, emergence, materialization, occurrence, dawn, birth, rise, development;
the first season of the Christian church year, leading up to Christmas and including the four preceding Sundays.
noun: Advent
CHRISTIAN THEOLOGY
the coming or second coming of Christ.
noun: Advent
ad·ven·ture
adˈven(t)SHər,ədˈven(t)SHər/
noun
an unusual and exciting, typically hazardous, experience or activity.
"her recent adventures in Italy"
synonyms:        exploit, escapade, deed, feat, experience
"her recent adventures in Italy"
verbdated
engage in hazardous and exciting activity, especially the exploration of unknown territory.
"they had adventured into the forest"
(Credits for the above, Google dictionary)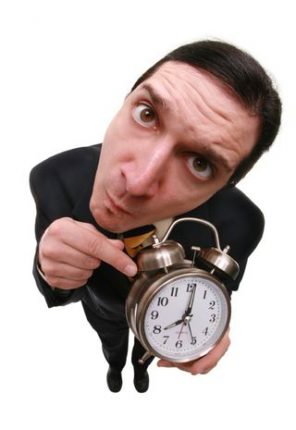 All time moves at precisely the same pace, yet we've all experienced time when it seems to move more slowly, or more rapidly.
For tens of millions, this time between Thanksgiving, Christmas and New Year's often seems to go by very quickly.  Jewish and Christian holidays, secular celebrations, shopping, gatherings, parties, and travel.
January 2017 will be upon us soon.
What will that new year bring?
Properly looking at history – recent and more long term actions – may offer clues.
But ultimately, each of us responds or reacts to the ebbs and flows of tide-like events.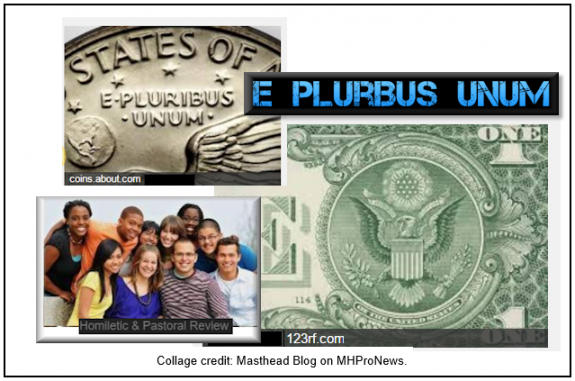 E Pluribus Unum
"From the Many, One."  This is the translation of the Latin motto on much of U.S. money.
It is fair to say, along with the president-elect, that healing the nation – and what ails it – will take time.
Some are still in shock, having bought into their own or other's oft-repeated narrative that the election was over before November 8th.  They believed that Secretary Hillary Clinton would be crowned by the many elites in media, arts, philanthropy, globalists, business and voters as our next president.
The elites weaved a tale on sensationalized facts, painting Donald J. Trump – and several of his key team members – as racist, misogynistic, xenophobic, homophobic, monsters and con artists with a terrible temperament that could only end in nuclear winter for the world.  To them, the GOP nominee had to be stopped.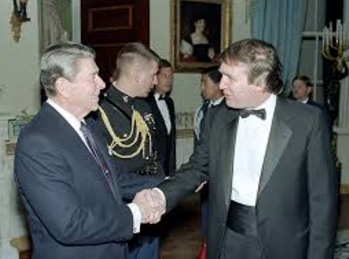 Perhaps part of the problem was that a similar play book was used by Democratic candidates against Republicans for many, many years – going back to at least the time of Ronald Reagan.
Once elected, did President Reagan bring us to nuclear winter? Hardly.  Instead, he brought us the end of the then Cold War, and along with faith-filled freedom seekers in Poland and elsewhere, brought about the fall of the Soviet Union and their Eastern European empire.
Back to events in this recent race.
It's as if now President-elect Trump's opponents went to see D'nesh D'Szoza's movie – Hillary's America – plus the Clinton Cash movie – got out their spin machine, and projected onto Trump all that those two video documented that the Clintons' and their political machine were guilty of doing.
An "America First" – Hostile Takeover by a Populist…
To produce relevant and useful news, you first must absorb news. You always begin with more information than you can use, and select what frames and builds out a story well told that will be useful to readers.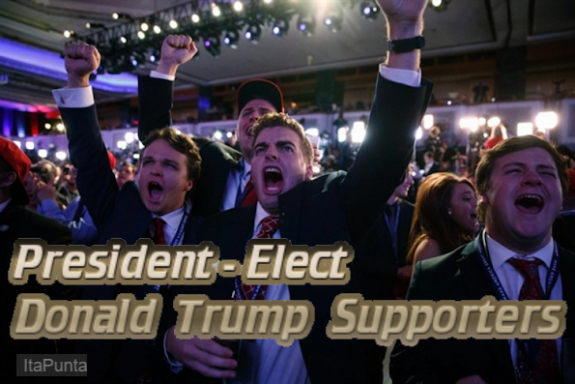 We won't look today at why and "how MHProNews got so much right on this past election" – as a regular reader put it – when so many in media got it so wrong.
We will note that Team Trump first beat successful, accomplished GOP rivals.  Then Trump's unorthodox campaign upended his Democratic rival, all while beating much – not all – in the media.
It was akin to a hostile takeover in business, and Trump beat the elites in politics and the media at their own game.
By doing so, much has been exposed or brought into sharper focus.
The results will become known.
But we already have clues.
The first three weeks after Trump's unprecedented victory left some in shock, denial and protesting.
Meanwhile, others are celebrating – including many in manufactured housing, as Warren Buffett, Sam Zell, Jim Clayton, Sam Landy, Mark Weiss, DJ Pendleton and Tim Connor – among others – have shared with us.
The markets have responded positively to what economists are calling a pro-growth agenda.
Are we about to enter what could be the most exciting time ever for professionals to tap the opportunities made possible by manufactured and modular housing?
2017 will be a true adventure; exciting.
The Louisville Show lies ahead, followed by the big Tunica Manufactured Housing Show.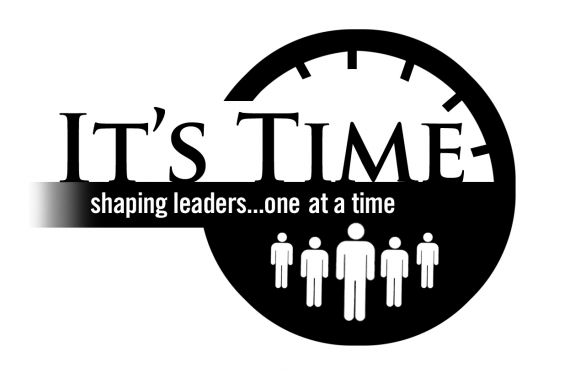 With the White House, the House and Senate all under GOP control:
Will regulatory and tax policies be rapidly and favorably changed?
Will the border be secured?
Will the rule of law return?
Are you seeing the potential for anti-trust action by a Trump Administration?
Time will tell.
Count us among the prayerfully hopeful that a pro-growth, pro-business, pro-jobs protecting and creating era is about to be ushered in for the U.S.A.
With no further adieu, let's look at what the Featured Articles and Reports for DAAD = Dramatic! Advent! Adventure! December 2016!
Featured Articles and Reports for Vol. 8, No. 3, 2016
 COMMUNITY MANAGEMENT & FAIR HOUSING (LEGAL)
Another Look at the Meaning of the Trump Victory for Manufactured Housing
by Paul Bradley

Based on what's been promised, my macroeconomic concerns are higher inflation, higher interest rates and higher deficits in the medium-term.
Read more…
[su_divider top="no"]
"Trailer Haven" Protest
by RC Williams

In what community residents are calling an effort to push them out, the new ownership of the Trailer Haven RV and Mobile Home Park in San Leandro,…
Read more…
[su_divider top="no"]
Marketing Commandments, ADA Compliant Websites and Fair Housing
by Nadeen Green, JD

While I am often bossy, I am also not often heeded.  But because of the satisfaction of being able to say "I told you so" from time to time, I have not yet given up on the urge to tell industry folks what to do.
Read more…
[su_divider top="no"]
Extreme Makeover: "Mobile Home Edition"
by Joe Dyton

Manufactured housing professionals know the benefits of living in a manufactured home.  But tens of millions in the public have little or no clue.
Read more…
[su_divider top="no"]
Be Surprised! Countdown to Louisville – Getting "The Total Package!"
by Stan Posey

Manufactured home retailers, developers and community professionals want to attract and sell as many qualified customers as possible.
Read more…
[su_divider top="no"]
Jim Visser, Journal of Manufactured Housing say "Thank You!" and Good-bye
by by L. A. "Tony" Kovach

The phone at MHProNewsrang this morning, and after a brief bit of phone tag, Jim Visser, publisher of the Journal of Manufactured Housingand this writer were on an extended call.
Read more…
[su_divider top="no"]
Having a Successful, Profitable 2017 – and Beyond – in Manufactured Housing
by Soheyla Kovach

Years before we first began publishing MHProNews.com and later MHLivingNews.com, Tony and I worked and lived in Manufactured Home (MH) Communities…
Read more…
[su_divider top="no"]
Multi-Story Modular – The Answer to Rising Costs?
by RC Williams

For Trentham, New Zealand-based Matrix Homes, they believe the answer is yes.
Read more…
[su_divider top="no"]
Saginaw Valley | 179 Sites MHC | Saginaw, Michigan
by Christopher Nortley

MHRE Inc. as the exclusive broker is please to present the opportunity to acquire Saginaw Valley MHC. located in Saginaw, MI.
Read more…
[su_divider top="no"]
ROC Leaders Meet at Texas Conference
by RC Williams

Esthela Garza, president of the Pasadena Trails resident-owned community (ROC), and new member Paula Maldonado, were featured on a panel discussing the basics of manufactured housing at the "I'm Home" conference in San Antonio November 14th-16th.
Read more…
[su_divider top="no"]
Cardboard Modular Homes?!
by RC Williams

Fiction Factory, a Holland-based builder, has unveiled its new modular home, which is made of layered cardboard.
Read more…
[su_divider top="no"]
MHWC will attend the Louisville Manufactured Housing Show

by Victoria Sontheimer
MHWC will be attending the Louisville Manufactured Housing Show January 18-20, 2017 at the Kentucky Exposition Center in Louisville, KY.
Read more…
[su_divider top="no"]
Report: What's the Most Partisan Federal Agency?
by RC Williams

The Consumer Financial Protection Bureau (CFPB) has been deep in the crosshairs of various groups, including industry associations, members of Congress and most recently the incoming Donald J. Trump Administration.
Read more…
[su_divider top="no"]
A Radical New Solution to the U.K. Housing Crisis
by RC Williams

Supermarket giant Tesco, along with other chains, are exploring a bold new solution to the housing crisis… and offsetting their costs.
Read more…
[su_divider top="no"]
Judge Rules for Manufactured Home Owners In Christmas Court Case
by RC Williams

In a case that stretches back to July 2015, a Columbia County, Wisconsin circuit court judge ruled in favor of manufactured home owners in the Christmas Mountain Campground.
Read more…
[su_divider top="no"]
After Land Deal, Tiny Manufactured Homes to the Rescue for the Homeless
by RC Williams

Linda and David Brown are founders of The Gathering Tree, a nonprofit organization that operates an evening drop-in center for homeless people in Springfield, Missouri.
Read more…
[su_divider top="no"]
Clayton, Landy on Incoming Trump Administration Impact on Manufactured Housing; Trump Video
by Matthew Silver

"Dodd-Frank was never meant to and never should have been applied to manufactured homes in manufactured home communities," says Sam Landy, CEO of UMH Properties.
Read more…
[su_divider top="no"]
MHARR Calls for Federal Moratorium On Critical Regulations
by RC Williams

The Manufactured Housing Association for Regulatory Reform (MHARR) has joined with President-elect Trump and leaders in Congress in calling for federal agencies…
Read more…
[su_divider top="no"]
Investors Increase Stakes In Sun Communities
By RC Williams

Sun Communities Inc. (NYSE:SUI) has seen a number of investors either increase or take new positions in the company recently.
Read more…
[su_divider top="no"]
Investor Sentiment Better than Expected for UMH Properties
by RC Williams

Institutional investors appear to be pleased with UMH Properties Inc. (NYSE: UMH), with 44 managers opening or increasing stock positions.
Read more…
[su_divider top="no"]
American Dream, Dead or Reborn?
by L. A. 'Tony' Kovach

The "Trump Victory [is] a boost for affordable housing and consumers," says M. Mark Weiss, CEO of the Manufactured Housing Association for Regulatory Reform in a new article, linked below.
Read more…
[su_divider top="no"]
Investors, Analysts Weigh in on Equity LifeStyle Properties
by RC Williams

Coming off of their most recent earnings report on October 18th, which included a 7.7 percent increase in revenue, Equity LifeStyle Properties, Inc. (NYSE:ELS) saw one investment firm lower its stake in the company.
Read more…
[su_divider top="no"]
Cavco Industries Reports Q2 Results

by RC Williams
Cavco Industries (NASDAQ: CVCO) reported financial results for Q2 2016 on November 8th.
Read more…
[su_divider top="no"]
Champion Homes Purchases Former Excel Homes Facility
by RC Williams

Champion Homes has announced that it will purchase and reopen a recently vacated manufacturing facility formerly operated by Excel Homes in Susquehanna Township, Penn.
Read more…
[su_divider top="no"]
Sun Communities Announces Q3 Results

by RC Williams
Sun Communities, Inc. (NYSE: SUI) reported its Q3 2016 results on November 1, 2016.
Read more…
[su_divider top="no"]
Clayton Homes Makes Key Acquisition
by RC Williams

Clayton Homes, a subsidiary of Berkshire Hathaway, has acquired Lee's Summit, Missouri-based Summit Custom Homes, according to the Kansas City Business Journal.
Read more…
[su_divider top="no"]
Revolution Precrafted Properties Debuts Three New Designs
by RC Williams

Revolution Precrafted Properties, a company that brings together over 30 of the world's preeminent architects, artists and designers to…
Read more…
[su_divider top="no"]
Triad Financial Services Announces Record Loan Origination Volume

by RC Williams
Triad Financial Services, Inc. (Triad) today announced loan origination data for the first 9 months of 2016. A total of 5,684 loans have been funded by Triad for…
Read more…
[su_divider top="no"]
During a Busy Week, How to Catch Up on Industry News, FAST!
by Soheyla Kovach

Many readers have told us over the years how useful they find the news articles on the industry first and still only Daily Business News, here on MHProNews.com.
Read more…
[su_divider top="no"]
PERSONAL REFLECTIONS, MOTIVATION and INSPIRATION
Thirty Minutes and Success and Happiness are Yours in 2017
by Tim Connor, CSP

30 minutes to success and happiness in 2017? Don't believe me – read on.
Read more…
GENERAL MANUFACTURED HOUSING INDUSTRY TOPICS
2017 Louisville Show – Be Ready for Special Opportunities!
by Dennis Hill

Being ready and fully prepared is one of the critical things you can do to get the "jump" on your competition! Luckily, there's one unique and easy-to-participate forum…
Read more…
[su_divider top="no"]
CBS and Full Measure Trump Videos, Transition Advances, Protests and Democratic Snafus
By L. A. 'Tony' Kovach

Leftist billionaire and Secretary Hillary Clinton campaign supporter, George Soros has been reportedly funding anti-President-elect Donald Trump protests, reports Politico.
Read more…
[su_divider top="no"]
Money Missing from MH Cooperative, President Arrested
by RC Williams

State officials continue to investigate what happened at a Richmond, Rhode Island manufactured home cooperative.
Read more…
[su_divider top="no"]
Economic Development – Break for Prefab Builder
by Matthew Silver

The Kentucky Economic Development Finance Authority (KEDFA) has awarded tax incentives to two businesses, including $20,000 for a $1.2 million operation…
Read more…
[su_divider top="no"]
The Patch and MH Industry Post-Election Voices
By Matthew Silver

The Patch is a national network of news outlets, which includes the state of Florida.
Read more…
[su_divider top="no"]
Learn More About 2017 Tunica Manufactured Housing Show
by Show Tunica

A River Cuts Through a Rock Not Because Of Its Power, But Its Persistence…
THE TUNICA SHOW has been in existence for over 19 years.
Read more…
[su_divider top="no"]
U.S. Homebuilder Confidence, November Report
By RC Williams

The National Association of Home Builders (NAHB)/Wells Fargo builder sentiment index was released on November 16th and remained unchanged at 63.
Read more…
[su_divider top="no"]
Warren Buffett Billions Richer, Check His Huge Gains After Trump Win
by RC Williams

Even though the candidate that he backed lost the election, Warren Buffett has still made out in a major way.
Read more…
[su_divider top="no"]
UFPI Q3 Results
By RC Williams

Universal Forest Products Inc. (NASDAQ:UFPI) has announced its Q3 2016 earnings results, including record revenues.
Read more…
[su_divider top="no"]
Dodd-Frank, CFPB Deep in Trump Administration Cross Hairs
by RC Williams

The goal of the incoming Trump administration with regard to Dodd-Frank has been made clear.
Read more…
[su_divider top="no"]
Freddie Mac Forms Partnership, Rolls Out MH Education Curriculum

by RC Williams
Government lender Freddie Mac has formed a partnership with Next Step Network, Inc., a Louisville, Kentucky-based non-profit housing intermediary, …
Read more…
[su_divider top="no"]
Trump/Congress Call on Federal Agencies to Defer Action on all Pending Regulations
by RC Williams

The Manufactured Housing Association for Regulatory Reform (MHARR) has made a major announcement regarding a request from President-elect Donald Trump and Congress.
Read more…
[su_divider top="no"]
Sam Zell on Trump Election Impact
by RC Williams

Investor and real estate billionaire Sam Zell was on CNBC's Squawk Box yesterday to discuss the impact of Donald Trump's election.
Read more…
[su_divider top="no"]
British Giant Eyes Cavco Industries Holdings
by RC Williams

Legal & General Group PLC, which has made significant moves recently in the manufactured and modular housing segments, held its stake in Cavco Industries Inc. (NASDAQ:CVCO)during the second quarter of 2016.
Read more…
[su_divider top="no"]
Warren Buffett On Trump's Election – Video
by RC Williams

Even though he supported Hillary Clinton in this years' presidential election, Berkshire Hathaway CEO Warren Buffett says that the nation needs to unite.
Read more…
[su_divider top="no"]
Drew Industries to Announce Q3 Earnings; Analysts, Big Banks Bullish
by RC Williams

Drew Industries Inc. (NYSE:DW) is scheduled to release its Q3 2016 earnings data this morning at 8:30 a.m. ET.
Read more…
[su_divider top="no"]
Champion Homes Opens Manufactured Home Plant in Kentucky
by RC Williams

Troy, Michigan-based Champion Homes has opened a 100,000-square-foot facility in Benton, Ky. The facility represents a $6.3 million investment for Champion and is expected to create 150 new jobs.
Read more…
[su_divider top="no"]