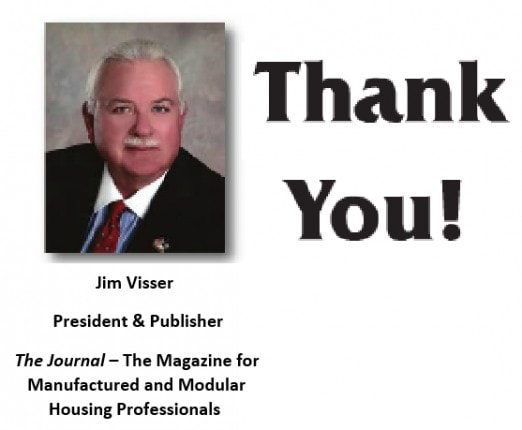 The phone at MHProNews rang this morning, and after a brief bit of phone tag, Jim Visser, publisher of the Journal of Manufactured Housing and this writer were on an extended call.
Mr. Visser called to say that their online issue was going live shortly, and that he wanted me to hear it directly from him.  They will cease publishing with this December 2016 issue.
Jim has been successful in manufactured housing publishing for well over 3 decades.  They have several opportunities pending regarding the possible direction of the publication, which will cease printing with this December issue.
"I have spent many sleepless nights in the last two months to make this decision," writes Visser in a rare editorial on his website, "because our readers and our advertisers are like family to me. But sometimes you have to bite the bullet and go with your heart."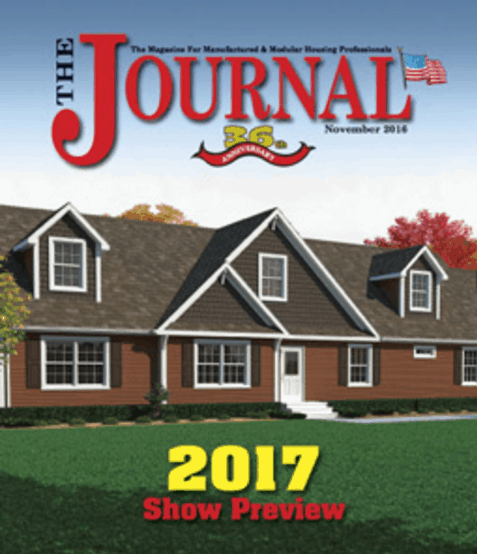 Visser shared several names of individuals who he wanted to acknowledge by name, and then said that the "…list goes on and on."
He acknowledged Shelia Stiner, his "office manager and friend." Of course, he tipped a loving and respectful hat to his bride. "And to my wife, Shirley, who has always stood by me and has been there every step of the way – including loaning me the money to start the magazine. I love you very, very much!"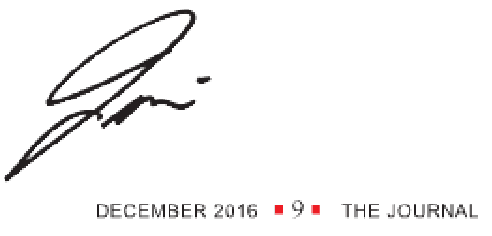 Visser closed with a verse from a favorite song, and ends with "Thank you from the bottom of my heart!! I will miss you all!" and his signature, Jim.
The Daily Business News was told a few things that are not in the editorial article above, but which may not be intended for the general public.  Without revealing those statements, readers and industry members would be urged not to read something into this announcement that would not be accurate.
Without publishing any specific statements made during the call with Mr. Visser – and MHProNews is offering to do an in-depth video interview with Jim, who has tremendous experiences and insights in manufactured and modular housing – it should be clear that there are several positive possibilities that Mr. Visser could select from in deciding the future of the Journal beyond December, 2016.
The publisher and staff of MHProNews.com wishes Jim, Shirley, Shelia and all involved with the Journal only the best.
Their email is news@journalmfdhousing.com, and their main website home page is: http://www.journalmfdhousing.com.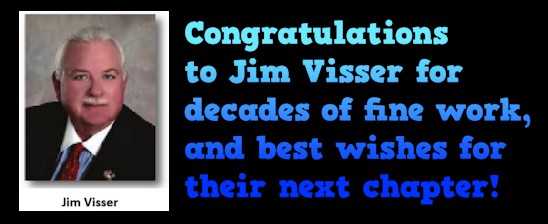 Again, we wish Jim Visser and his fine team only the best as he charts his future course. ##
(Image credits, the Journal of Manufactured Housing.)

Submitted by L. A. "Tony" Kovach to the Daily Business News on MHProNews.com.