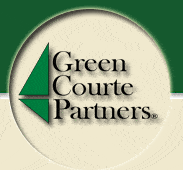 MHProNews has been informed that Mark Engel will be joining private equity real estate investment firm Green Courte Partners, LLC (GCP) Aug. 17, 2015 as Managing Director and Chief Financial Officer, replacing Jane Mody who has been in the CFO post since March 2011.
Mr. Engel has over 20 years experience in senior positions with Jones Lang LaSalle Inc., JPMorganChase/Bank One Inc., as well as Deloitte Touche LLP. At GCP Mr. Engel will oversee the accounting and financial/operational reporting functions for the firm's investment funds and portfolio companies.
GCP's Chairman, Randy Rowe, on welcoming Mr. Engel, said, "We are thrilled that Mark is joining our team to build on Jane Mody's outstanding contributions as Chief Financial Officer. We look forward to leveraging Mark's diverse experience as we continue to build best-in-class companies in our targeted niche real estate sectors."
In July, 2014 GCP, based in Chicago, sold 59 manufactured home communities to Sun Communities, Inc. for $1.32 billion. More recently, as MHProNews reported July 1, 2015, Chairman Rowe was chosen as Chairman of the non-profit Urban Land Institute. ##
(Image credit: Green Courte Partners, LLC)

Article submitted by Matthew J. Silver to Daily Business News-MHProNews.