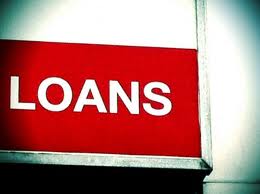 The Consumer Financial Protection Bureau (CFPB) and the Department of Justice (DOJ) resolved an action with American Honda Finance Corp. over charges the auto maker's pricing policies discriminated against people of color, resulting in their paying higher interest rates, regardless of creditworthiness, than white borrowers for auto loans.
As part of the settlement, Honda will alter its pricing system to minimize dealer discretion, which will reduce the risk of discrimination. The company will also pay $24 million in restitution to a settlement fund that will go to borrowers who were affected by the discriminatory lending from January, 2011 to July 14, 2015, as MHProNews has learned. Honda will report to the CFPB on its compensation activity.
When consumers purchase an automobile on credit, the dealer can facilitate the loan through a third-party, like Honda's finance arm, which charges the dealer an interest rate, and then the dealer might negotiate a higher interest rate with the customer at their discretion. This formula resulted in Honda charging minority borrowers from $150 to over $250 more for their auto loans, thereby violating the Equal Credit Opportunity Act.
In addition to the $24 million restitution, Honda will also reduce or eliminate dealers' flexibility in adding to the interest rate. The CFPB did not assess penalties against Honda because of the auto maker's response in adjusting its policies to eliminate discriminatory lending.
"The CFPB is committed to creating a fair marketplace for all consumers, and other auto lenders should take note of today's action," said CFPB Director Richard Cordray. "Honda's proactive decision to move to a new pricing and compensation system demonstrates industry leadership and represents a significant step towards protecting consumers from discrimination."
As MH Pros should consider this action in the light of the CFPB regulations that impact MH lending.  Check with your attorney or state association for greater insights, ##
(Image credit: andyenstallblog)

Article submitted by Matthew J. Silver to Daily Business News-MHProNews.