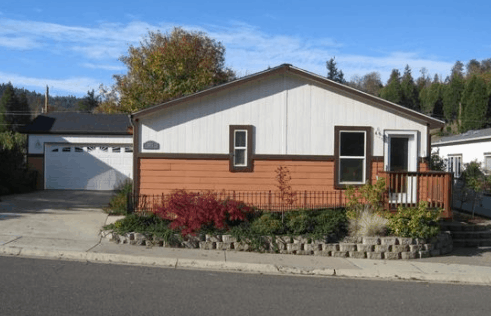 In many instances, discussions around a manufactured home can be moving. In this instance, the land below some manufactured homes may be doing so too – literally.
Harvey and Jean Kloos invested in their manufactured home in the Knoll Terrace community, located in Canyonville, Oregon, as it provided them the chance to own a home on their fixed income.
Per the Daily Astorian, the land around their home later started to slide.
With the movement of the land, a two-inch crack split through the driveway and the garage is breaking away from the house.
A foundation company assessed the costs of stabilizing the home's foundation for the couple. That quote was reportedly $18,600.
"When we moved here, we didn't see any problems, and they didn't explain any problems," said Harvey Kloos.
"But after living here for a year, right away, things started happening. We've been living here for 10 years now, and things are not getting better. They're getting worse."
So, what happens when the land is damaging the home? Who is responsible for those damages?
MHPros Know…
Owners of manufactured homes may or may not own the land that their home sits on, unlike site-built homes where the land is routinely owned along with the home itself.  Owners of a manufactured home in a land-lease community are, as the name implies, leasing the home site, but may own their own dwelling.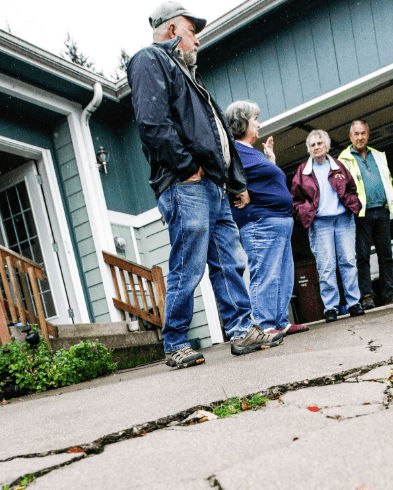 According to the Albany Democrat-Herald, several Knoll Terrace residents have also complained about their homes "cracking at the seams." Those complaints appear to have fallen on deaf ears when the limited liability company known as the Place Family owned the community.
Knoll Terrace was purchased by Granite Knoll Terrace, a subsidiary of Inspire Communities, in 2015. Residents say they approached the new owners with the issues in February of this year, and sent an official letter in April.
Since then, the Democrat-Herald says the company has not breathed a word of its intentions to fix things and did not respond to their requests for comment.
What others in Media Didn't Say?
The MHProNews made a direct contact with Inspire Communities, and received a response that others in media may not have obtained or published.
Inspire Communities states that they sent their regional manager to speak to residents, and then an engineer in August to assess damages inflicted on several properties.
"We closed on (purchased) Knoll Terrace in June of 2015.  It is a fantastic community with all multi-section homes with garages.  It has the appearance of a single-family development," said Tim Strack, Director of Property Management for Inspire Communities.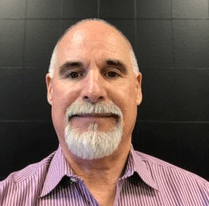 "A few months ago, four residents expressed concern about soil settlement issues affecting their garages and driveways they had been experiencing for several years, prior to our ownership.  Our Regional Manager visited with the affected residents at each of their homes to investigate the concerns, and, based on that visit, we immediately employed a civil engineer to inspect the residents' homes and home sites."
Strack also said that there is indeed a plan in place.
"Based on the engineer's inspection, we are now formulating a scope of work to move forward with soliciting bids from contractors to perform repairs.  After we obtain the scope of work and repair bids, we are meeting individually with each affected resident to discuss the contemplated repair work.
Again, these issues pre-date our ownership by a number of years and as soon as we received notice of a potential problem, we acted immediately.  We are giving every attention to addressing our residents' issues with respect to the matter, and hope to move forward with repairs in the near future."
According to one expert, land issues, including shifting soils, are not out of the ordinary.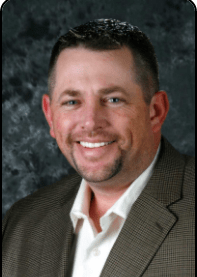 "Knoll Terrace is hardly unique in experiencing shifting soils. Few plots in Douglas County are naturally stable," said Ryan Beckley, chief executive officer and owner of TerraFirma Foundation Systems.
"Black mud and clay soils shrink and expand with the season, and eight months of rain threatens to produce landslides. Only the expert eye of a geotechnical engineer could properly plan out a stable foundation."
TerraFirma Foundation Systems assessed some Knoll Terrace properties upon the residents' request earlier this year, including the Kloos home.
"This house definitely has a foundation issue that is very significant," said Beckley.
"The soils that are underneath this house are failing. And what I see there suggests that we don't just have expansive soils, because of the size and nature of the cracks. We actually have settlement."
According to Beckley, settlement could mean a number of things – either the contractors did not properly compress the earth before they built on top of it, or they did not use proper fill materials. There could also be decomposing organic materials underneath the foundation.
Where contractors did not need to hire geotechnical engineers for foundation planning in the past, they are now required to do so by law.  In some places like Florida, there are times that a sinkhole develops, but this situation at Knoll Terrace – based upon the latest available information – appears to be different.

Inspire Communities appears to be taking the steps necessary to address an issue that was not of their making. The Daily Business News will continue to monitor this issue.  ##
(Editor's note: Daily Business News readers should note that responsibility for the foundation may not lie with the community, and there are a variety of factors that would need to be explored to have clarity on that issue.  So the actions reported by Inspire Communities up to this point are responsive in a way that local media reports – for whatever reasons – failed to convey.)
(Image credits are as shown above.)

Submitted by RC Williams to the Daily Business News for MHProNews.