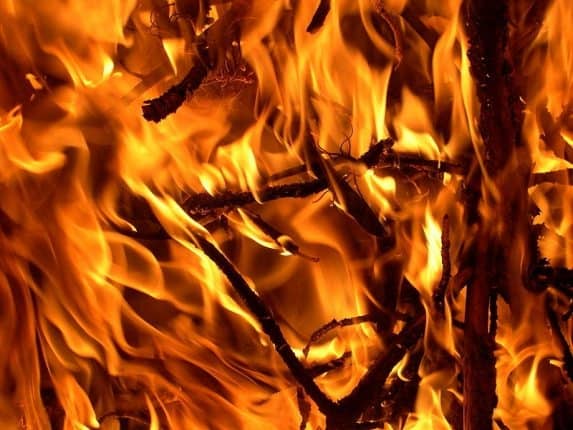 As another winter arrives and the weather cools, people make a mad dash for heaters and fireplaces.
This of course can be dangerous if those options are not used or maintained properly.
According to News-Press Now, an example of that danger occurred early Wednesday morning In St. Joseph, Missouri when firefighters responded to a blaze in what was described as a "mobile home."
Investigators believe the woman who lived in the home was heating it with candles. One of the candles fell onto a mattress, igniting a fire at about 5 a.m.
Battalion Chief Russell Moore said the home did not have electrical service and firefighters were able to extinguish the blaze.
The resident and her pets were not injured in the incident.
Fire Inspector Steve Henrichson said such incidents are not uncommon.
"Frequent factors in winter home heating fires were space heaters and extension cords," said Henrichson.
"The big thing is with space heaters, nothing within 3 feet, and don't use an extension cord. Most extension cords aren't rated for the amount of electricity going through, and the extension cord itself gets overheated and sets something on fire."
Facts versus Myths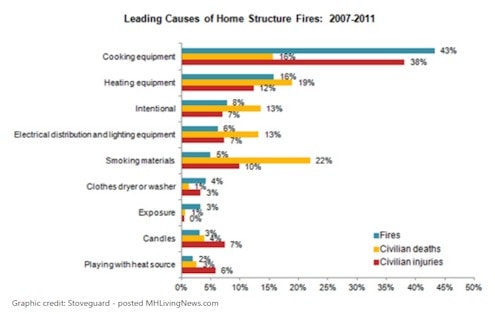 It is important to note that carelessness, in this instance and many others, is often the cause of home fires as opposed to the home itself.
Manufactured homes tend to get a bad rap as a cause for such incidents, even though the facts show that HUD code manufactured homes can be more fire-resistant than comparable conventional homes.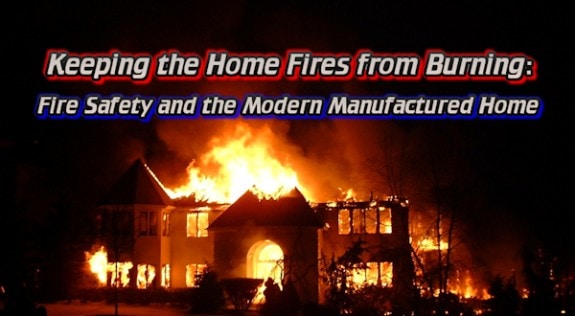 According to the National Fire Prevention Association (NFPA), cooking fires are the number one cause of home fires and home injuries. The leading cause of fires in the kitchen is unattended cooking.


MHLivingNews provides in-depth coverage of the facts – and myths – surrounding manufactured housing to set the record straight. You'll find one of those featured stories here. ##
(Image credits are as shown above.)

Submitted by RC Williams to the Daily Business News for MHProNews.