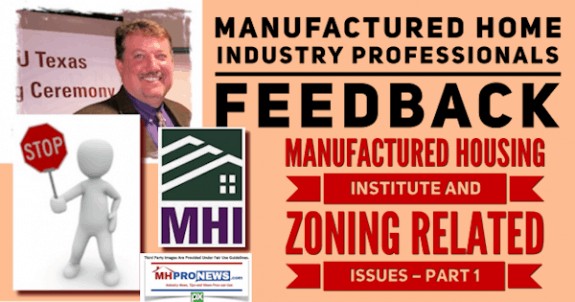 There are on- and off-the-record statements that will follow.  While the Daily Business News on MHProNews talks with industry professionals by phone on a regular basis too, our preference in using comments is to get the person to send their statements in an email, for our mutual accuracy.  There is no question in electronic messages about accurately conveying what was said. We note that some in the mainstream media are starting to use a similar process too.
That said, when someone is communicating "off the record" via email to MHProNews, they often use lingo, shorthand or don't double-check their typing as well as they might if they would be named in an on-the-record statement.
There have been several replies and inputs from industry members about the MHProNews article linked below.  For those who have not yet read this report, which MHI has been asked to comment on prior to publishing, you can learn more in about 3 minutes at the linked text-image box below.
Dramatic Reversal, City Passes Urgency Ordinance Effectively Banning Manufactured Homes, Front & Back Stories
What is interesting is that a number of industry professionals forwarded a link to a new video that they thought addressed some of the safety and durability issues that caused concerns to Clearlake, CA city officials. That new video is posted further below.
MH Industry Pros Sound Off
Each of those quoted are MHI connected members, none are connected with the Manufactured Housing Association for Regulatory Reform (MHARR). So that helps frame their comments.
First, the following from an MHI connected attorney, who said:
"For Clearlake [CA] however as a government entity , it should not have different standards for MH than stickbuilt for its code , since the whole idea of federal HUD preemption is to prevent unreasonable discrimination in land use and building standard decisions respecting manufactured housing," noting that the spacing and other typos are in the original.
Next, an on-the-record reply from Karl Radde, who is an MHI member and also a Texas Manufactured Housing Association (TMHA) member. Radde has held several board-level positions, and is an independent retailer, who sells Clayton products. We will look in the near term at longer, more in depth comments from Radde, who should be commended for speaking on-the-record, noting his formal statement is in 'defense' of MHI.
With respect to the recent Heath Jenkins/Regional Enterprises and this Clearlake, CA issues, Radde said: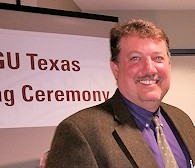 "I have no comment on the Regional Enterprises fellow because I do not have enough information to make an informed decision one way or the other.  This would be my take on other articles as well.  I am one guy but I am a member of MHI and I honestly believe they are doing good for the industry.  Is there room for improvement?  Quite possibly.  Anyone or any organization that says it doesn't have room for improvement is fooling themselves.  Again, this is a general statement of belief, not a reference to anything specific.  There are those out there who don't feel TMHA is doing enough good for the industry, and they are also entitled to their opinion."
It should be noted anew that neither sources in Knoxville or with MHI replied on these issues. We documented our request, by bcc'ing other MHI members in our contact with Clayton Homes and MHI.
Longtime Industry Veteran Sounds Off
Next, let's see what a longtime MHI-only member professional said, off-the-record.  He still has active ties to the industry.  Again, the spacing and other typographical errors are in the original.  A word in brackets were added to make clear the meaning of the writer.
"When I got into the business in 1972, there was aluminum wiring in some and small windows in bedrooms..
All of that change June 15th, 1976.
All copper wiring… egress windows. etc…
Older cars had no seat belts… they are still in service.. understand it…
The ignorance is ramped… [rampant] the modular is built to the  local code.. are you going to band them when they are built to the same standard code as any site built home… the very homes that the council folks live in…
Well, but it came in on wheels… oh yea, how did your home get there, did it fly in? …  came in wheels
Somehow there seems to be an underlying thought that it costs less so it is sub-standard.
It cost less because it is built more efficiently…13% labor versus 30% labor… can you see labor, no  and secondly HUD code is a performance code, it will provide what you need and not overbuild to satisfy a local jurisdiction of some whim or belief.
…
MHI can also quote several studies (some colleges did some) …if you ask…. where there are less fires in manufactured housing as a % than site built.    one could say you are safer in a manufactured home?"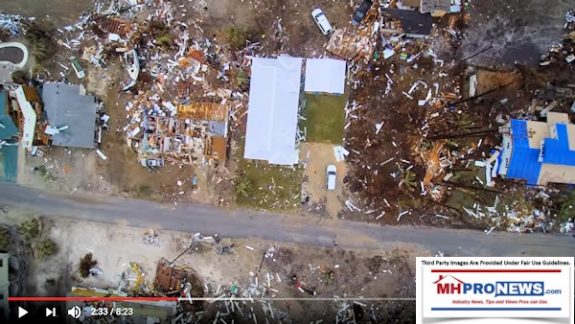 Factory-Built Homes, So Strong that they Survive the Storm
Here is the video that a number of professionals sent, to exemplify the durability of factory-built housing.  While it is clearly a commercial, it is nevertheless an intelligent presentation of what happened, and includes interview clips with homeowners whose home survived Hurricane Michael when the others around it were severely damaged or destroyed.
The home shown is a Palm Harbor brand modular home.  But it must be stressed that a HUD Code manufactured home at this same local would have been 'hurricane rated' by code requirements too.
To demonstrate the point, the video in the article linked below includes an eye-opening statement by a weather professional plus spotlights HUD Code manufactured homes that survived either a tornado or a hurricane.
An eye-opening statement from a National Weather Service (NWS) expert reveals that tornado related risk of death for residents of mobile or manufactured homes are being improperly warned, and reported. Before diving into that exclusive, written statement from NWS, it is instructive to look at the safety, durability, and quality issue about factory-built homes in a broader way.
The points are many.  The industry has a tremendous story to tell.  MHI claims to be representing that post-production sector of the industry. Where is their performance?  How does the latest research help the industry, when several of even the top states involved in HUD Code manufactured home sales are in decline?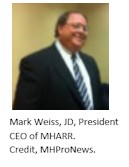 Mark Weiss, JD, President and CEO of the Manufactured Housing Association for Regulatory Reform put it well when he called MHI's efforts, "The Illusion of Motion."
Weiss also called on the industry's post production sector to begin acting, not just talking.  See the related reports, further below. If MHI or the folks in Knoxville had a good come-back, wouldn't they have already made it?
Here's another invitation for them to do so either in writing, or it can be live in front of industry professionals at the Tunica Show. Note that so far, there is no explanation as to why MHI – the industry's 'post-production national association' – has failed to directly intervene in cases like the one we explored at at Clearlake, CA, or Washington, IN. For the sake of future growth, MHProNews will continue to spotlight those failures to act, as necessary.   "We Provide, You Decide." (News, analysis, commentary.)


NOTICE: You can get our 'read-hot' industry-leading emailed headline news updates, at this link here. You can join the scores who follow us on Twitter at this link. Connect on LinkedIn here.

NOTICE 2: Readers have periodically reported that they are getting a better experience when reading MHProNews on the Microsoft Edge, or Apple Safari browser than with Google's Chrome browser. Chrome reportedly manipulates the content of a page more than the other two browsers do.
(Related Reports are further below. Third-party images and content are provided under fair use guidelines.)
1) To sign up in seconds for our MH Industry leading emailed news updates, click here.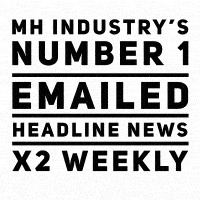 2) To pro-vide a News Tips and/or Commentary, click the link to the left. Please note if comments are on-or-off the record, thank you.
3) Marketing, Web, Video, Consulting, Recruiting and Training Re-sources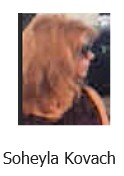 Submitted by Soheyla Kovach to the Daily Business News for MHProNews.com. Soheyla is a managing member of LifeStyle Factory Homes, LLC, the parent company to MHProNews, and MHLivingNews.com.
Related Reports

:
You can

click on the image/text boxes

to learn more about that topic.
https://www.manufacturedhomelivingnews.com/mobile-home-burns-woman-dies-details-at-ten-back-story-of-mobile-home-fires-regulatory-facts/
"Mobile Home Militia," Retail/Production Sources, Sound Alarm Against Clayton Homes, CMH, New "Anti-Competitive Practices" Allegation
Motion – or, more accurately, activity – in and of itself, is not necessarily synonymous with, or equivalent to, realprogress, or, in fact, any progress at all.
Washington, D.C., February 4, 2019 – The Manufactured Housing Association for Regulatory Reform (MHARR) reports that according to official statistics compiled on behalf of the U.S. Department of Housing and Urban Development (HUD), HUD Code manufactured home production declined again in December 2018.