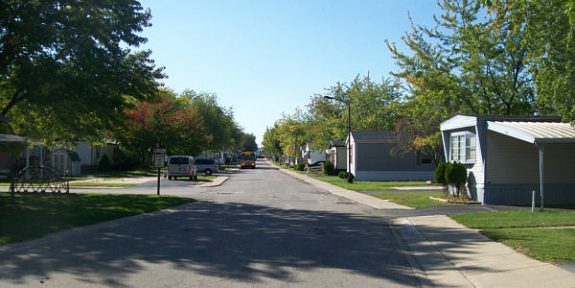 Work started this month on a new clubhouse and community center for Sterling Estates, a manufactured home community in Adrian Michigan, 72 miles southwest of Detroit.
"We had a need for this, so it's good to see work on it finally begin," said Sterling Estates owner, Germano Mularoni. "This was a long time in coming, we first started planning it in 2008. The residents here have been very patient."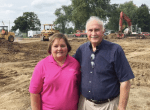 Speaking with the Daily Telegram, Mularoni added that the new building would be three times larger than the former office building, with a footprint of almost 3400 square feet.
The clubhouse will be a place for residents who want more space for parties or events and will include a full kitchen.
The upgrade also includes a new parking lot and traffic island along with a one-lane-in, two-lanes-out entrance/exit system.
A construction contract is in place with Krieghoff-Lenawee Co. and Slusarski Excavating and Paving. To clear the way for the new development, several homes were taken from the site and relocated elsewhere in the community. The projected is expected to be completed by late winter.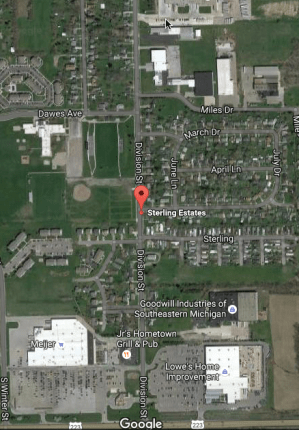 Mularoni is now 87 and originally from Detroit.  He established the resident community in 1974 with 82 residential sites. The community has grown to 210 sites and has an additional 80 sites available for future growth.
The family's investment in the community is the polar opposite of what too many in the mainstream may think about manufactured home communities and their owners.
The local media story suggests he is the epitome of the caring family-owned and operated manufactured home community owner.  In fact, community owners of all sizes are routinely investing in their properties for the good of their residents, as another recent story linked here reflects.
The longtime owner is proud of the community and plans to keep operating it as long as his health allows.
"I will never fully retire because I take great pride in making sure this is a great community," said Mularoni. "This new project will add to that." ##
(Image credits are as shown above.)

Submitted by RC Williams to the Daily Business News for MHProNews.