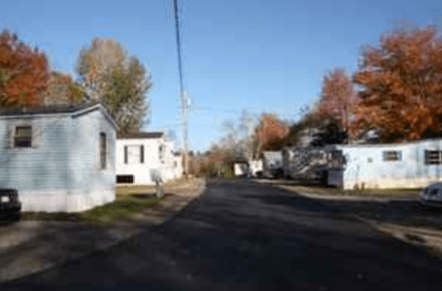 The Belfast, Maine Planning Board will consider the expansion of Penobscot Mobile Home Park from 20 homes sites to 34, as waldo.villagesoup informs MHProNews. The new owner of one year, Connecticut Property Management LLC, has 21 acres, including a large wetlands area, and intends to use part of the property for boat storage—allowable, because the property is zoned General Purpose B.
City Planner Wayne Marshall said city staff will provide a plan showing the new sites that could be added, with the proposal going through a "sketch plan phase," which is basically to create a dialogue between the Planning Board and the applicant. He says there has not been a new MHC proposal submitted in over 30 years.
City ordinances require each lot to be 6,500 sq. ft. with a minimum of 50 feet frontage for manufactured homes. The size of the lot is not suitable for a modular home according to the ordinance. The Planning Board will discuss the expansion at its next meeting. ##
(Photo credit: businessbroker–Penobscot Mobile Home Park, Belfast, Maine)

Article submitted by Matthew J Silver to Daily Business News-MHProNews.