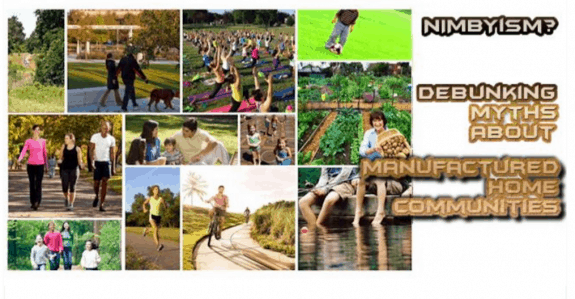 North of the border, in Mayerthorpe, Alberta, Canada, in what appears to be another case of NIMBY (Not-In-My-Back-Yard), a housing developer is not pleased about a planned manufactured home community.
According to the Mayerthorpe Freelancer, local housing developer Tim Rosadiuk criticized Mayerthorpe's new manufactured housing subdivision and said there is a lack of good places to build in town.
Rosadiuk, president of Cozifoam Roof Armour Systems, made a presentation to the town's policies and priorities committee meeting on Jan. 16. In that presentation, he said the town was wrong to create a new manufactured housing subdivision on the former site of Ellis Granley Park.
"The town needs to generate more tax revenue in order to improve services, be able to pave more roads, encourage population growth and density," said Rosadiuk.
"I would see that it offers up to a 30 to 50 per cent tax revenue possibility than manufactured homes for the same unit area of building space."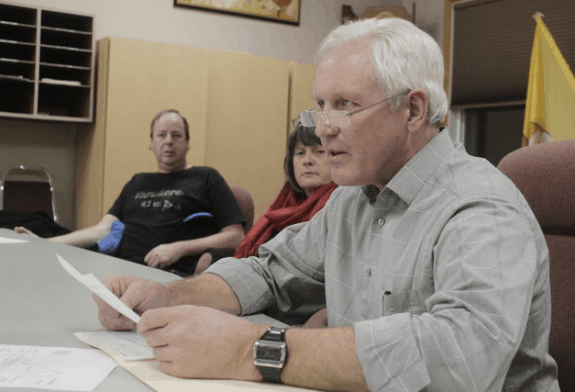 Rosadiuk also said it was hard to find places in town to develop site-built homes that do not have surroundings that would diminish the value of the property.
"I was discouraged to hear that this property is being developed as more manufactured housing," said Rosadiuk.
"If I choose to build a new house in town, I am hard pressed to find a place where the surroundings won't diminish the resale value of my new property."
After the meeting, Mayerthorpe Mayor Kate Patrick defended the decision on the manufactured home community, sighting the location.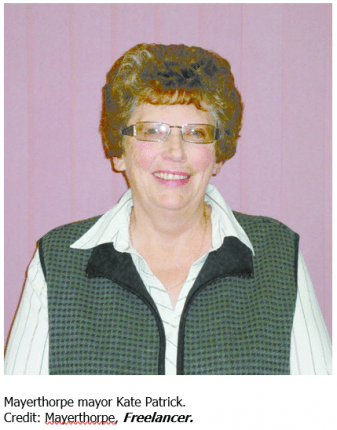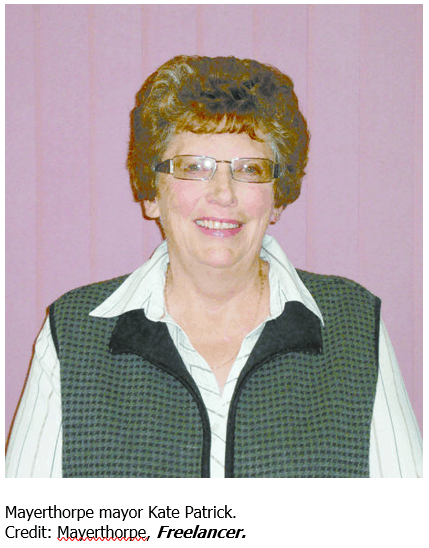 "We like to keep the manufactured housing subdivisions in areas where they're not spot zoning into regular housing areas," said Patrick.
"That area was conducive to the manufactured housings that surround it."
Patrick mentioned that development in the new subdivision is making progress with developers and they are expressing interest, although nothing has been confirmed yet.
She added that Mayerthorpe was going to look into the concerns from Rosadiuk.
"We're in the process of reviewing our land use bylaw and some of the concerns that he brought up will be addressed in the new land use bylaw," said Patrick.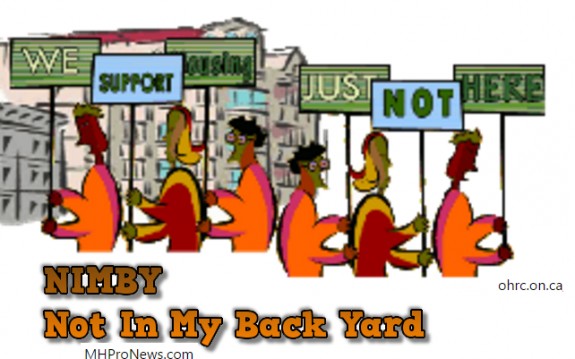 The Daily Business News covered the controversy in Mayerthorpe recently, and also here in the U.S., where in Aiken, South Carolina, Councilman Danny Feagin was quoted as saying "As long as it keeps the mobile home parks [sic] out, I think the folks would be satisfied," in relation to a proposed rezoning ordinance. ##
(Image credits are as shown above.)

Submitted by RC Williams to the Daily Business News for MHProNews.