"Tell me and I forget. Teach me and I remember. Involve me and I learn."
– Benjamin Franklin
"The function of education is to teach one to think intensively and to think critically. Intelligence plus character – that is the goal of true education."
– Martin Luther King, Jr.
"A good teacher, like a good entertainer first must hold his audience's attention, then he can teach his lesson."
– John Henrik Clarke
"The most important practical lesson that can be given to nurses is to teach them what to observe – how to observe – what symptoms indicate improvement – what the reverse – which are of importance – which are of none – which are the evidence of neglect – and of what kind of neglect."
– Florence Nightingale
As a medical professional by training, the last quote above from BrainyQuote on learning and observation naturally attracted me.
In medicine, you look for the cause.  You ask questions, do testing, probe, diagnose – always seeking the treatment or cure, based upon facts.
Ideally, you want to discover and hopefully resolve the root issue(s).
In medicine, people are given "good news," mixed reports, and also bad news.
While some patients react and blame the one giving the news, most don't treat the medical professionals unfairly. Patients routinely get it, and respect that the truth, just is.
The patient may gripe and moan, but they know that the doctor, nurse, therapist, or others are being clinical.
While many in our industry are already at that level of maturity, some in the manufactured housing industry need to develop the skill of becoming more clinical.  Emotions are useful, but they can also get in the way.
Reason, science, is both inductive and deductive.  It's about discovering the truth, and how can those truths – professionally – be of benefit?
Facts matter.  Causes, matter. Deductive reasoning, based upon observations and data, can yield positive, profitable results. Who says? Let's look.
The Health/Medical Analogy and the Manufactured Home Profession
Circumstances – seen and unseen – impact every life to various degrees.  Accidents or unexpected health issues occur. Natural, or manmade, tragedies happen.
Those hidden risks of life don't keep mature adults from getting up in the morning, leaving their beds, preparing, and marching off to work day, by day.
At:
face-to-face industry events,
by phone,
or messages,
conversations and interaction occur between MHProNews/MHLivingNews, and
the MH Industry's professionals,
actual or prospective investors in the industry,
the media,
researchers,
the home shopping public,
manufactured home owners,
politicos and policy advocates,
fans, foes, and supporters,
and others.
That personal give and take informs us, as we also seek to enlighten others on what Ron Thomas, Sr. called the Manufactured Housing phenomena.
It's Not Easy…
MHProNews readers have a variety of ways to contact us.
Not so on MHLivingNews.  Just look.
MHLivingNews readers have to dig to find our contact information.
That's intentional.  We produce a volume of work for clients and the industry, day by day.  We work on daily deadlines. So it's a question of time management.
But when the public jumps the hoops to contact MHLivingNews' publishers with their questions or comments, we answer them, or listen as needed and possible.
Not only is traffic growing, but so too are those who navigate those MHLivingNews hoops, to email or call.
Those public interactions speak volumes.
We could broadly break down MHLivingNews general public callers into categories.  Those who are already manufactured home owners, and those who are exploring the manufactured home option.
Let's oversimplify.
Manufactured Home Owners
The home owners are often looking for ways to resolve some service related issue that they feel isn't being properly address. Fortunately, there aren't a ton of calls along those lines.
Other home owners may have some concerns about a community. With both of these two types, because of our experience, we can often help them with a tip or two, which is good for them and the industry.
There are also those who want to thank us for sharing the 'good news' about manufactured homes. They love their lifestyle, and they want to have it respected.
Notice: all of the videos that follow can be found on MHLivingNews.  Use the search tool to find the right article for shoppers.
For our popular, informative,
fact based
windstorm video, click here.
Potential Manufactured Home Buyers
Let's really oversimplify on this bullet. By the time most home shoppers call us, they already know they are interested in a manufactured or modular home.  They've found the videos and stories helpful.
So what those "

I've already done the videos and reading

" callers want are tips on how to shop for the best retailer, community, suppliers, and/or lender(s) in their markets.
That's good news for the industry. We know from years of experience in working with industry clients that those callers and walk-ins who've done their homework on MHLivingNews are 'a pleasure to work with.'
It's not a put down to others to state facts.
Thanks to our clients, sponsors, and team mates – we've been able to create the most robust platform for properly understanding and promoting the manufactured home industry to the general public via MHLivingNews.com.  I will only mention in this column Tony's point that pretty pictures and videos alone aren't enough for most of the public.
Serious, qualified shoppers want more.
MH Home Owner, Terry Reynolds.
They want factual answers.  They're finding that – and have been for years – on MHLivingNews.
What they're looking for are tips for shopping in areas and markets where we don't have a client company to refer them.

Jerry McKibben is an engineer, and his wife Karen
spent years doing customer service.
What much of this means is that the next phase of MHLivingNews ought to be prepared. It is ready to evolve into a direct qualified buyer, lead generation system.
MHProNews…
On MHProNews.com, the mission 9 years ago when we launched to what's important today has evolved, just as the industry has evolved.
In 2009-2010, it was about getting enough of the MH industry's independents to believe that they could survive yet another downturn, post 2008.  The big companies may have had their stresses, and while they had team members with worries, those at the top knew that survival was not a long-term concern.
Formerly with the CFPB,
and HUD Program Administrator, Bill Matchneer, JD
Later, the MHProNews mission was about bringing to the industry at large's attention the factors that have caused or continue to keep manufactured homes from achieving it's potential.  That potential is what Tony and others believe should be 500,000 new factory-built homes per year or more, in a responsible, sustainable fashion.
"Give a man a fish and you feed him for a day; teach a man to fish and you feed him for a lifetime."
– Maimonides
A patient that wants to be cured or to improve their health goes to the doctor, expecting questions, testing and objective analysis.
Without that objectivity, cures or improved health would be elusive.
While we celebrate along with others the growth of the last 9 years, we must be honest and say that the industry is just scratching the surface of its potential.
Tony gets to opine a lot. Today – with this 9th anniversary column – it was my turn to say that we love serving this industry.  We naturally love the kind words that come in.  We don't discourage those who critique us.
Tony sincerely believes that what the industry needs is a good, public discussion that's recorded on video. He's invited that several times with industry leaders.  My sense – and I'm almost always nearby – is he will continue to do so.  As award-winning Dick Ernst said, he believes that much in the industry not to shy away from controversy.
Only the truth will set us free to achieve yours or our full potential. We believe that to be true.
How about you?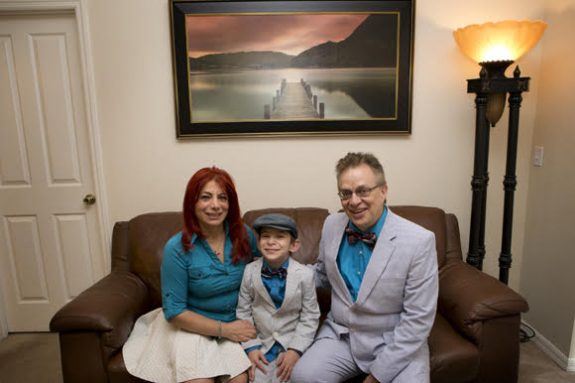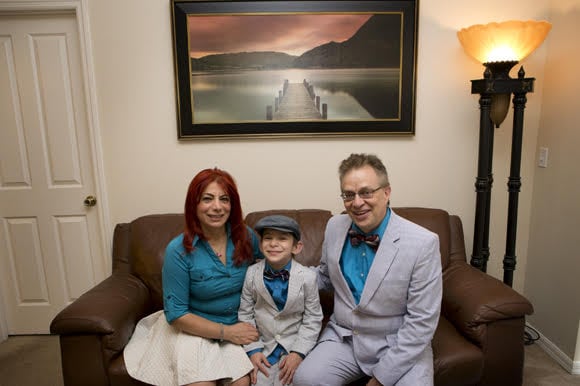 From our family to yours, thank you for 9 exciting years.  We hope, pray, and work that the best is yet to come. ## (Vision, mission, analysis, opinion.)
(Image credits are as shown above, and when provided by third parties, are shared under fair use guidelines.)

Submitted by Soheyla Kovach to the Daily Business News for MHProNews.com.
(Note: Soheyla Kovach is a co-founder of LifeStyle Factory Homes, LLC – the parent to MHProNews.com and MHLivingNews.com – and is a managing member.)