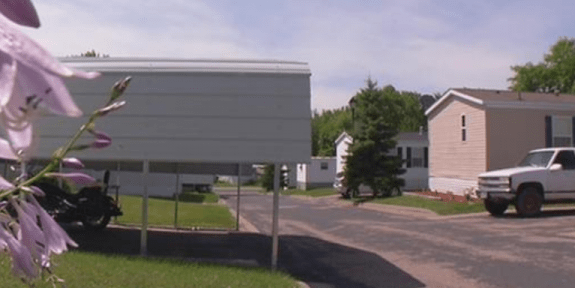 A class action lawsuit has been filed on behalf of 22 owners of manufactured homes (MH) in Burnside, Minnesota after the city sent notices telling the homeowners they need to remove their carports because they were installed without permits, according to kstp-tv5.
City Code Enforcement Coordinator Christopher Forslund said the code violations were discovered at the instructions of city council. "That's the frightening part," he said. "We don't know how they're installed." He said the homeowners can apply for a variance if they meet the code.
While noting the Minnesota Department of Labor and Industry has the right to inspect manufactured homes and premises, MHProNews has learned the lawsuit states the city does not have the authority to inspect carports. Several of the residents said the carports were part of the MH at the time of purchase. ##
(Photo credit: kstp tv–carports in Rambush Estates)

Article submitted by Matthew J. Silver to Daily Business News-MHProNews.