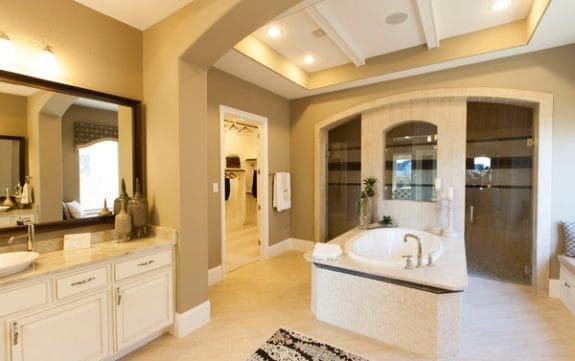 Just as we learn half of our Congressional representatives in Washington are millionaires, and that the rich are getting richer, MHProNews has learned more Mr. and Mrs. D. Pockets are back on the scene building mega mansions. According to the Mortgage Bankers Association (MBA), applications for home loans of $625,000 to $729,000 increased 56.7 percent from August 2012 to August 2013, while mortgage apps for more than $729,000 increased 41 percent. In July 2013, sales of homes costing more than $1 million were up 46.6 percent from the previous July.
This compares to July 2008 when the number of homes that sold for $750,000 to $1 million fell by 35.5 percent, year-over-year. Those that sold for more than $1 million dropped 31.4 percent, reports the National Association of Realtors (NAR).
The median size of new homes built for sale topped out in 2007 at 2,295 square feet, fell to 2,159 two years later, and set a new peak of 2,384 in 2012, according to the National Association of Home Builders (NAHB). Forty-one percent of new homes had four or more bedrooms, an increase of seven points from 2009.
The nytimes.com says home builder Toll Brothers reports its revenue was up 65 percent in its fiscal Q4 year-over-year, and that home prices had increased 21 percent during the same period. Toll Brothers' Tim Gehman, noting cavernous kitchens and expansive master suites have returned, says, "It's a matter of how large and impressive those two features are and how much buyers can afford."
(Photo credit: Michael Stravato/nytimes.com–This master bath has 480 square feet not including the closets.