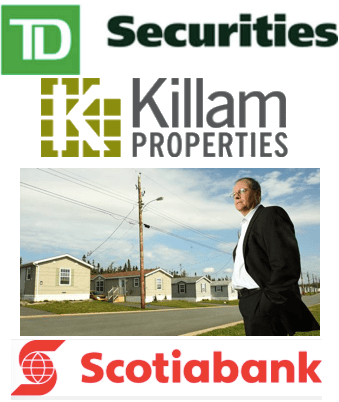 Killam Properties Inc. (TSE:KMP.UN) received a re-issue rating from TD Securities of "buy" in a research note published on December 1st.
The firm currently has a C$15.00 price target on the stock.
Other analysts have also issued reports recently:
BMO Capital Markets increased their target price on the company from C$13.00 to C$13.50 on August 8th.
Scotiabank reissued a "sector perform" rating and set a target price of C$13.25 on August 4th.
Raymond James Financial Inc. increased their target price from C$13.25 to C$13.75 and gave the stock an "outperform" rating on August 5th.
Canaccord Genuity moved from a "buy" rating to a "hold" rating and increased their price target for the stock from C$13.50 to C$14.00 on July 27th.
Royal Bank Of Canada increased their price target from C$13.00 to C$14.00 on August 8th.
Killam Properties stock presently has an average rating of "buy" and a consensus price target of C$13.97.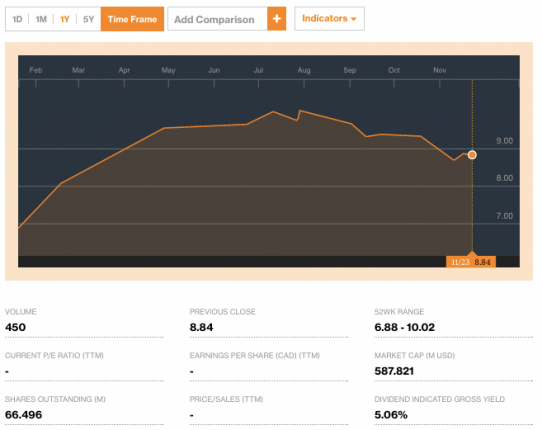 As Daily Business News readers are aware, in addition to multifamily apartments, Killam owns 35 manufactured home communities in Atlantic Canada and Ontario.
Killam is also one of the manufactured home industry stocks monitored each business day on the MH Industry's leading professional news resource, the Daily Business News, on MHProNews. For the recent closing numbers yesterday on all MH industry-connected tracked stocks, please click here. ##
(Image credits are as shown above.)

Submitted by RC Williams to the Daily Business News for MHProNews.