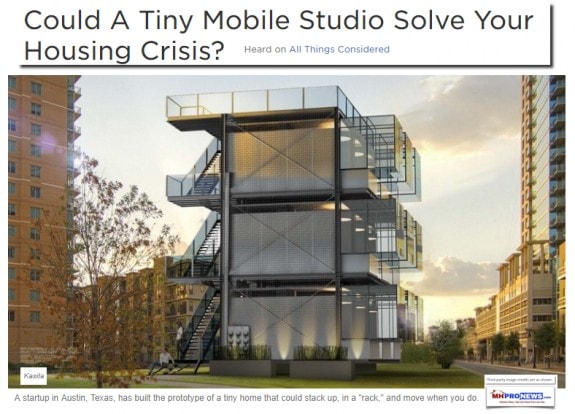 "At Kasita we believe that every aspect of your living space should make your life simpler and fuller. That's why we reinvented the home for the way you actually live. Now available in the United States," says their video.
Kasita's founder – Jeff Wilson, the so called "dumpster dweller" who helped design this micro-modular home – has been featured on the Manufactured Housing Institute (MHI)/National Community Council (NCC) stage last year in Chicago.
They've been featured recently on Builder, and previously on NPRs, All Tech Considered.
And now, their compact/tiny version of a modular home is okayed for sale in the states of California and Nevada. Other states too, the company says, are ok or also on the way.
What's all the Buzz?
 Inquiring industry minds want to know. So some snapshots are warranted.
"Thursday's closing segment will feature Jeff Wilson of KASITA, who was featured on NPR's  All Tech Considered segment where he shared his vision on revolutizing [sic] the housing market with prefab, urban housing.  He will encourage attendees to think differently about affordable housing's future," glowed MHI.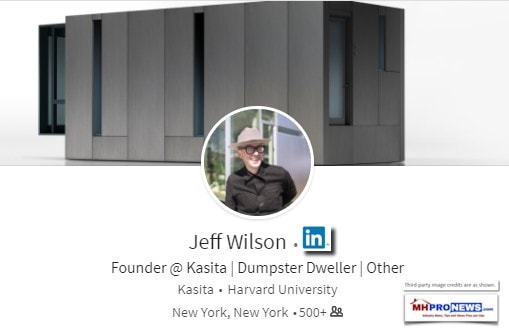 NPR crowed, "…there's a man in Austin, Texas, who has a possible solution. Call it a long shot. But basically, he's building tiny self-contained apartments that move when you do. Jeff Wilson gives me a tour of the first prototype. He's the mastermind behind the Kasita ("little home" in Spanish — only with a "k" instead of a "c")."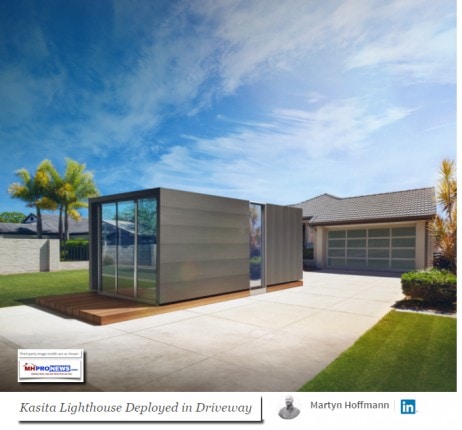 Kasita is, per NPR's statements, is "…a steel box, about 10 by 20 feet. It's different from typical mobile homes in two ways: It's made for downtown, not the outskirts of a city. And it's swank: dishwasher, washer/dryer and a subwoofer in the floor — because we can't live without a good sound system. "It's essential," [Jeff] Wilson says. "Absolutely."
Here's their company's video.

Builder said, "In addition to its ADU, Kasita offers other options, including stackable units designed for multi-family, and a disaster relief model meant to quickly step in and provide a high quality, affordable housing solution."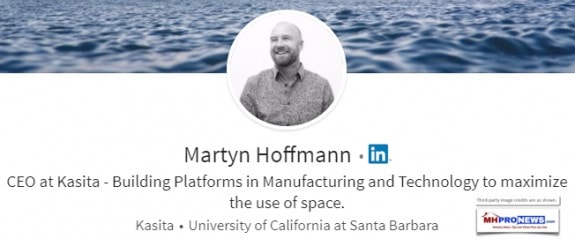 "Not much has really changed in the housing category in almost a century," said Martyn Hoffmann, Kasita's CEO, per Builder. "And we haven't seen much improved in the output or delivery," Builder quoted Hoffmann. "There are very few product categories that can say that. What we are doing, every single day at Kasita, is seeking to disrupt the construction and housing industry by developing a home in the form of a designed, intelligent product. Kasita is compact, intended to utilize and re-utilize every cubic inch, and is delivered with speed in a cost effective manner. The end result is the superior user-experience that the next generation of buyers and renters are looking for."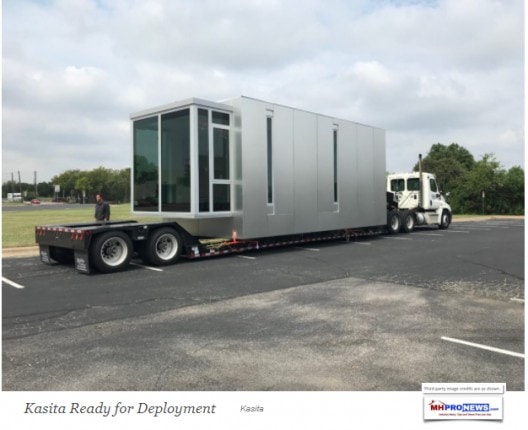 Kasita's Hoffman in His Own Words, Speaking About "Trailers [sic]…"
After his associate was given a stage and a microphone by MHI last year, here's part of what Hoffman wrote as to why his housing option is better than "trailers [sic]."


"Housing the hundreds of thousands of people displaced by these disasters is in itself a national disaster that has to be addressed, and doing it traditionally is not going to yield results fast enough. People need interim and long term housing now. We're not talking about the infamous formaldehyde trailers [sic] that were deployed during hurricane Katrina — meant to house people for 12-18 months, but were still being lived in years later," wrote Hoffman in a post.
"We're talking about dignified housing that is safe, sufficient, and suitable for people to live in for 3-5 years, or permanently if they wish," a LinkedIn post by Hoffman.
"These units need to be manufactured to comply with state building code standards and be small enough for quick and nimble deployment with easy utility hookups," Kasita's president stated.
"Local governments need to enact policies that allow for these units to be installed with minimal red tape to get families safely housed in their neighborhoods and communities as fast as possible. The sooner we do this, the sooner our communities can get back to school and work, giving each a foundation to rebuild local economies and flourish once again."

Comparisons – Facts
They may have their share of tech, but here's the price for the unit itself. $139,900.
Want 4 Kasita micro-mods at a time?  They'll drop the price to $99,000 per their data, shown in the screen capture below.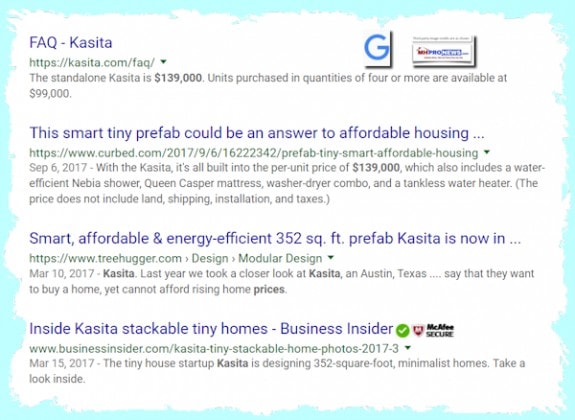 Based upon their own website, it sounds like transport, installation, foundation, and other costs are add-ons.
Let's go back to that base price.  At 352 square feet, and a base price of $139,900 that works out to be: $397.44 per square foot.

Buy four at just under 400k, and you'd have dropped that price – again, before installation, foundation, hookups, etc.- to $283.80 per square foot.
As MHProNews has previously noted, Amazon recently launched the sale of container mods. That bears close attention, because the video for that product is way outperforming Clayton's "Have it Made" video.
Virtually all of the affordable housing surveys reveal that what people describe is what manufactured housing offers.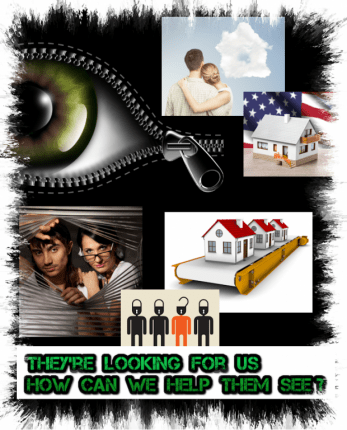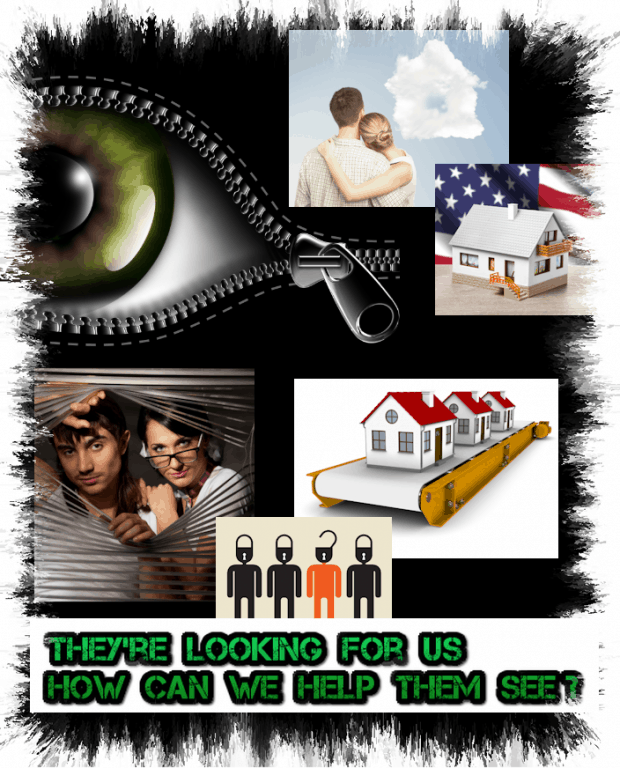 Its making more Americans realize – at the local market level – what manufactured homes truly are rather than the outdates misconceptions, that's what publisher and consultant L. A. "Tony" Kovach has called the opportunity in disguise for solution and goal oriented industry professionals. ## (News, commentary, analysis.)
(Image credits are as shown above, and when provided by third parties, are shared under fair use guidelines.)

Submitted by Soheyla Kovach to the Daily Business News for MHProNews.com.