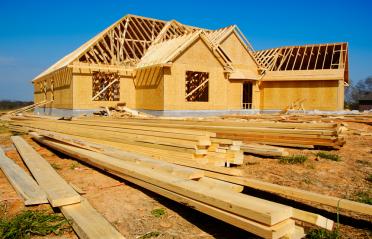 Statistics from the U. S. Department of Housing and Urban Development (HUD) and the Commerce Department indicate housing starts nationwide edged up 0.2 percent in July to a seasonally annual-adjusted rate (SAAR) of 1.206 million units, the highest level since Oct. 2007, according to worldpropertyjournal.
Single-family starts increased 12.8 percent to a SAAR of 782,000 units while multifamily production dropped 17 percent to 424,000 units. The opposite was true in June, as MHProNews reported July 20, 2015 when single-family starts dropped 0.9 percent from May and multifamily spiked 28.6 percent as the demand for rentals rose.
National Association of Home Builders (NAHB) Chief Economist David Crowe said, "While multifamily production has fully recovered from the downturn, single-family starts are improving at a slow and sometimes intermittent rate as consumer confidence gradually rebounds. Continued job and economic growth will keep single-family housing moving forward."
Regionally, in July housing starts rose 20.1 percent in the Midwest and 7.7 percent in the South, while the Northeast fell 27.5 percent and the West dropped 3.1 percent.
New housing permits fell overall 16.3 percent in July: single-family slipped 1.9 percent to a a rate of 679,000, while multifamily dropped 31.8 percent to 440,000. ##
(Photo credit: housingwire)

Article submitted by Matthew J. Silver to Daily Business News-MHProNews.