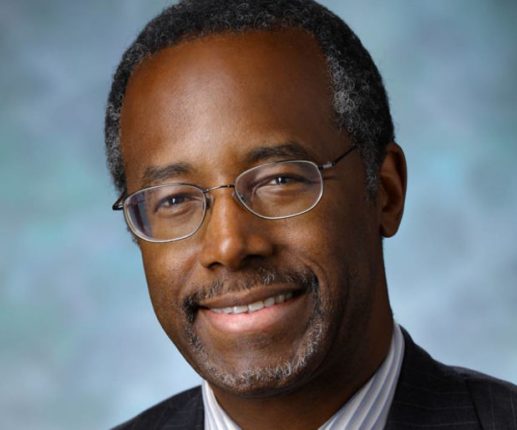 Since the buzz began about President-elect Donald Trump "seriously considering" Carson for the top job at the Department of Housing and Urban Development (HUD) and Carson's apparent interest in the job, things have been quiet.
"We have much work to do in strengthening every aspect of our nation and ensuring that both our physical & spiritual infrastructure is solid," Carson tweeted on the Wednesday morning before Thanksgiving.
He followed that tweet with another: "An announcement is forthcoming about my role in helping to make America great again."
On Monday, November 28th, HousingWire's headline on the topic read, "EXCLUSIVE: Ben Carson will accept HUD secretary role," with a sub headline – "Speculation is [nearly] officially over."
But since then, there has been no official word from anyone. Even with the recent silence from Dr. Carson and the Trump Transition Team, all sides of the debate have been anything but quiet.
"HUD sometimes has a reputation as a bureaucratic backwater — presidents rarely put their closest advisers in charge of it," said Andrew Flowers, writing for FiveThirtyEight.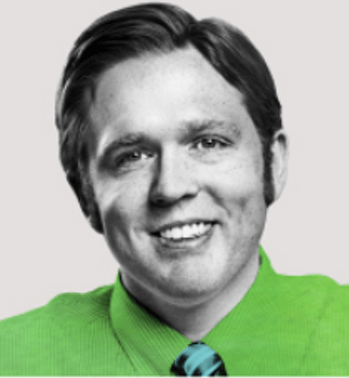 "But in terms of its impact on Americans' lives, HUD is far from second-tier. It has a budget of nearly $50 billion and employs over 8,000 workers. Its programs have a major impact on poverty, home ownership and affordability. Its data collection and enforcement roles are key for fighting discrimination and segregation. Here are four reasons why HUD and housing policy matter. Let's hope President-elect Trump and maybe-Secretary Carson see that."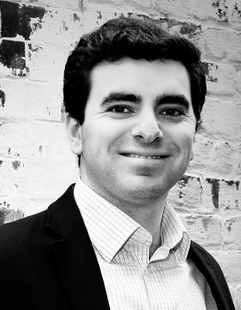 Joseph Lawler, writing for the Washington Examiner, suggests that fair housing efforts will be on the chopping block, and that it might not be a bad thing.
"In a 2015 Washington Times op-ed, however, Carson described the (Affirmatively Furthering Fair Housing) rule as an example of 'government-engineered attempts to legislate racial equality' bound to fail and compared it to unsuccessful busing efforts in the 1970s and 1980s," said Lawler.
"Although his views on the numerous other housing programs that HUD runs remain a mystery, Carson's opposition to the fair housing rule has provided some optimism to HUD critics."
Ana Marie Cox, writing for MTV, presents a more complete view of Carson's potential tenure at HUD, and doesn't paint a particularly flattering picture.
"But we do know a little about how Carson views HUD. He compared the Obama administration's campaign to move public housing out of minority and low-income neighborhoods to forced busing, calling it a "socialist experiment," said Cox. "In a Facebook post about heading the agency, he talked about 'making our inner cities great for everyone,' though one suspects he really meant 'great for everyone already there.' He also mentioned 'ensuring that both our physical infrastructure and our spiritual infrastructure is solid.' I'm not sure with which I trust him less."
A View From The Masthead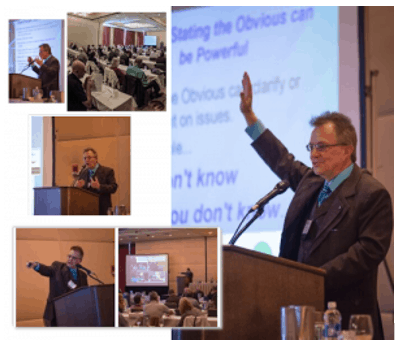 MHProNews and MHLivingNews publisher L.A. "Tony" Kovach provided his take in a recent Masthead post on the matter.
"If experts got HUD into its current mess, perhaps a pro-free market, clear-thinker like Carson could assemble the team that could correct it," said Kovach, who also sees the positive potential to "drain the Swamp of HUD" as a result of such an appointment.
"Bulldozing vacant houses in Carson's native Detroit has become a symbol of how good intentions – but bad public policy by so-called experts – has harmed America.
During the Obama years, their answer has been to double-down on more government intervention – example Dodd-Frank – in matters that their party's policies helped screw up.  That isn't to absolve Republicans of responsibilities, but it's historic fact that Dodd-Frank and the 1990s era Clinton housing programs were Democratic plans."
Kovach also commented on how the gridlock in Washington D.C. has impacted the MH Industry, even though HUD Secretary Julian Castro believes manufactured housing can solve problems.
"Among the great ironies of modern Washington DC bureaucracies, is that the solution for a significant part of the nation's affordable housing crisis is found in manufactured housing.  Who says?  The current HUD Secretary, Julian Castro," said Kovach.

"Castro says 'The United States faces an affordable housing crisis. And manufactured homes serve as a vital solution for folks of modest means; particularly in rural areas.' Castro makes an important point. But instead of getting out of the way of the manufactured housing industry, HUD's current manufactured home program director and staff have routinely created roadblocks instead."
So, when will a formal announcement happen?  We still don't know, but signs point to some time next week.
Dr. Carson and the MHARR take from Washington, DC  

"Although the final status of his nomination is still not confirmed at this time, we would welcome Dr. Ben Carson as HUD Secretary," said M. Mark Weiss, JD, president and CEO of the Manufactured Housing Association for Regulatory Reform (MHARR).
"A new focus based on de-emphasizing taxpayer-funded public housing and "big government" subsidized housing programs," said Weiss, "combined with other essential changes at HUD, would benefit the HUD Code industry in its role as the leading non-subsidized private-sector solution to the nation's affordable housing crisis."
Others in MHVille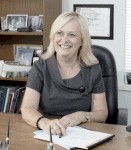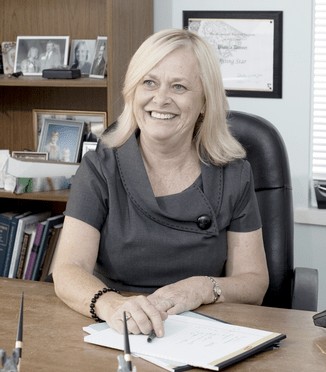 While Pam Danner, JD – the current director of the manufactured housing (MH) program – has her supporters among MH professionals, the Masthead reports that in the wake of  Kovach's cited post above, a number of MH pros have indicated that progress at HUD on manufactured housing issues must begin by replacing her.
"When you look at who is opposing Dr. Carson," said Kovach, "you have to be that much more motivated to see him be the pick for the top spot at HUD."
The Daily Business News will continue to monitor the HUD appointment by the Trump Transition Team. ##
(Image credits are as shown above.)

Submitted by RC Williams to the Daily Business News for MHProNews.