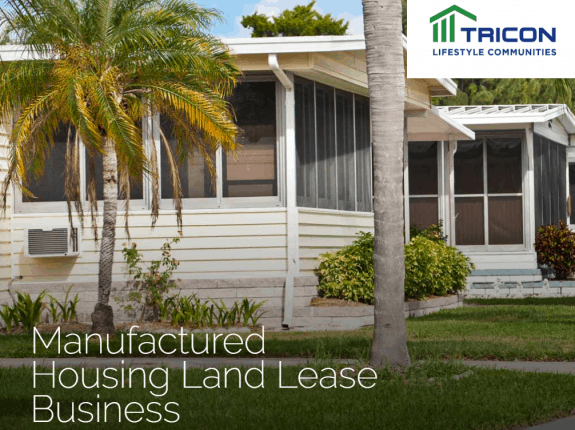 Toronto, Canada based Tricon Capital Group Inc. (TCN.TO), recently announced that its Tricon Lifestyle Communities ("TLC") investment vertical has acquired a portfolio of three manufactured housing communities in California comprising a total of 421 residential pads for $30.4 million.
Tricon Capital tells the Daily Business News that two of the communities, Riverdale Estates and Palmdale Estates, are age-restricted properties totaling 336 rental pads located in Indio, California.
The third property, Springdale Estates, located in San Marcos (San Diego County) is a family community consisting of 85 residential home sites.
TLC intends to execute a capital improvement program, focused on the amenity center and entrance features at all three communities.
These acquisitions expand TLC's presence in California and increase its portfolio size to 3,065 residential pads across 14 communities, with approximately $129 million of assets under management.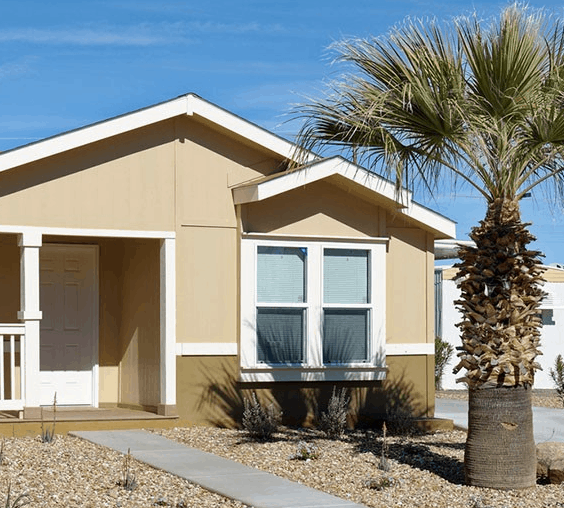 Tricon Lifestyle Communities states that they are focused on acquiring, enhancing and managing manufactured housing communities across the United States through a joint venture with its third-party operating partner, Cobblestone Real Estate LLC, a vertically integrated asset and property manager.
Tricon Capital Group is a principal investor and asset manager focused on the residential real estate industry in North America with approximately $3.1 billion USD of assets under management. Tricon owns, or manages on behalf of third party investors, a portfolio of investments in land and homebuilding assets, single-family rental homes, manufactured housing communities and multi-family development projects.
Tricon Capital Group also recently announced strong Q3 growth during their November 9th earnings call, citing investment income growth across verticals.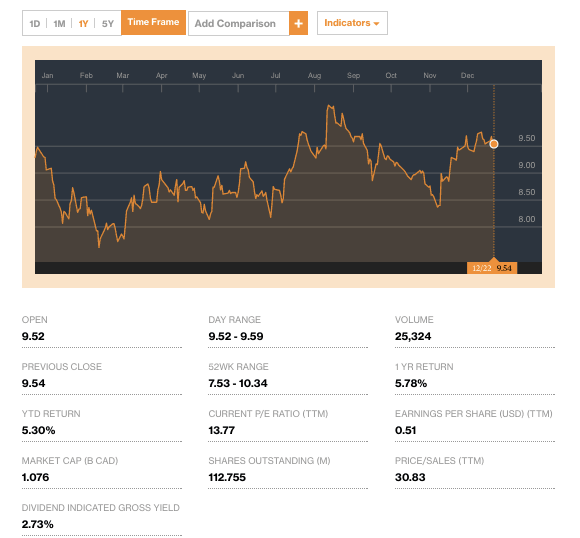 "Solid execution by our management team and strength in the U.S. housing market laid the foundation for another very good quarter, with meaningful year-over-year growth in all our housing verticals," said Gary Berman, Tricon's President and Chief Executive Officer.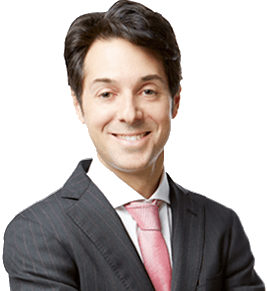 "Shareholders will also note that we have revised our MD&A format this quarter, underscoring our commitment to providing simple and transparent reporting to our investors. We believe the new MD&A will help alleviate some of the perceived complexity in our reporting and enable investors to better understand the underlying value of our company.
Finally, we are pleased to report that subsequent to quarter-end we substantially completed the buyout of the minority interest in Tricon American Homes, which will further simplify our reporting and position us better for long term growth in the burgeoning single-family rental industry. Our operating partners were instrumental in helping TAH become a leader in the market and we would like to thank them for the important role they played in our success to date."
Tricon Capital's Q3 earnings report is linked here. ##
(Image credits are as shown above.)

Submitted by RC Williams to the Daily Business News for MHProNews.