As I read the digital 2014 Tunica Show brochure and business building and profit protecting seminar line up, it became crystal clear why Retailers and Community Owner/Operators ought to be in Tunica next Wednesday morning through Friday at noon (March 26-28)!
Retailers and Communities can get free:
Networking with your peers,

Compare Manufacturers side by side, over 80 homes will be on display!

Compare products and services needed by your business side by side,

Get the latest on Manufactured Home Lending available TODAY, from all the major lenders all under one roof.

Get expert guidance on Commercial Lending on MH Communities,

Compare

CRM products in a free panel discussion

with

Scott Stroud

and

myself

, and learn why they are a key to growing your sales in 2014 and beyond

.

Get success tips on MH Communities (MHCs) from pros with successful firms who know!
Let me give you a quick snapshot of the last bullet point above, which will provide the reasons you need to grab your business cards, and have your photo ID so you can enter the Tunica Show, free!
In the last decade, as the numbers of retailers and shipments declined, manufactured home communities (MHC) have of necessity become on-site-home leasing and selling operations.
Communities have always had to do the types of services and duties that developers and multi-family operations have provided in the conventional housing world.
Tunica has become a magnet in recent years, attracting more communities as well as more retailers than in prior years.
Here is the line up of on the panel for MHC Lessons Learned, to be held Thursday, 10:00 AM – 10:55 AM on March 27th.
Success Tips from Manufactured Home Community Owners & Executives!
For anyone in or thinking about getting into the land-lease community business, this panel discussion is for you! Hear practical tips from community operators that can help you operate your community more professionally and profitably.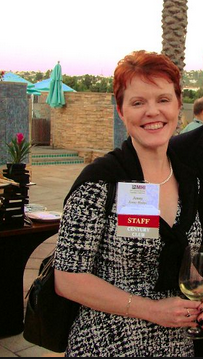 Jenny Hodge, Vice President of the National Communities Council (NCC), will be your panel moderator.
You can learn more about Jenny in this month's MHProNews exclusive interview A Cup of Coffee with…Jenny Hodge.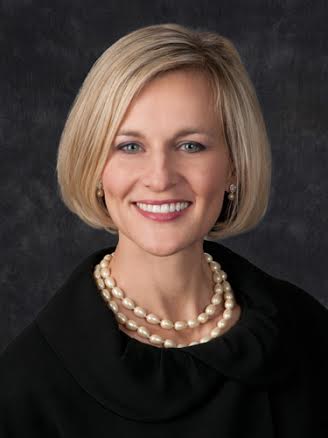 Among those on the three person MHC panel is Tammy Fonk, an Associate with the CBRE MH/RV National Group. Tammy was born and raised in the MH industry with two family owned communities. She operated the family owned company's sales and marketing business as well as having an active role in day to day community operations and resident relations. As a member of the MHRV Team, Tammy now works closely with public and private investors on building business relations and opportunities to enhance the Manufactured Housing Industry as well as the RV Resort and Marina properties in North America. Tammy works with owners and buyers of small, medium and larger communities in addition to representing large portfolio owners.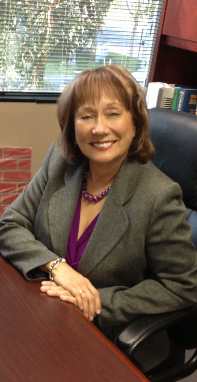 Maria Horton is a regional manager with West Coast powerhouse, Newport Pacific. Maria's bio is linked here, but having met her, let me tell you what her resume doesn't say. This is a warm, delightful engaging professional! You will love to hear here insights and experiences on this panel discussion.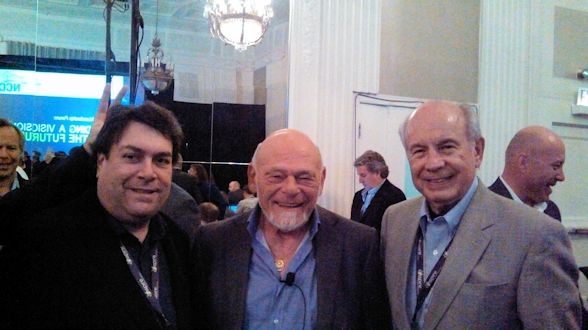 Rick Rand (l), Sam Zell (c), Jim Clayton (r)
Last and not least, is Rick Rand, who made quite a stir recently with this guest column. Rick was the subject of another MHProNews.com interview, A Cup of Coffee with…Rick Rand.
If online registration for the Tunica Show is closed by the time you read this, don't worry! You can bring your business card and a photo ID, retailers, communities, builder-developers, realtors and installers will be able to sign up at the door, free with those credentials!
Let me close with a tip of the hat to L. A. Tony Kovach. Dennis Hill recently gave Tony quite the well deserved public shout-out, for his key role in the come back of the Louisville Manufactured Housing Show.
Community Operations executive Ted Gross, with Continental Communities praised his session as being the best marketing presentation he had seen since coming into the MHC business.
We've worked with Tony about 90 days now, and let me tell you from first hand experience his deep passion for the MH Industry.
Tony cares about the success of people, operations and loves to see happy consumers enjoying our product.
I don't personally know of anyone who gives more time away for the benefit of the industry.
Tony's consulting and banner ads have helped our company's growth and presence in MH significantly! On MHProNews, he brings out the articles, experts and tackles the topics others shy away from, and is a friendly, peace loving professional and family man.
When you think about it, Tony's efforts to inspire our industry to do more and grow at shows like Louisville and Tunica are part of the rising tide of sales in our industry. You may or may not know it yet, but he makes you money just by being here and spreading the good word about our industry on sites like ManufacturedHomeLivingNews.com and here on MHProNews.com.
These are among the reasons why I'll be voting for him as MHI Supplier of the Year, and I hope others that read this will consider doing the same.
We will be at booth 13H in Harrah's Convention Hall. Change your plans! Make your travel arrangements! Fly, drive or hitch a ride, but we hope to see you in Tunica for the 2014 Tunica Manufactured Housing Show! ##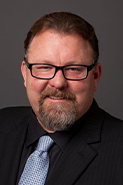 Brad Nelms
COO
ManufacturedHomes.com