(Editor's note – MHProNews.com/MHLivingNews.com: Let's begin by stressing our respect for firefighters, Lorraine Carli, and the National Fire Prevention Association (NFPA).
One of our mottos states, "We Provide, You Decide." © In that spirit, we welcome thoughtful commentary, differing or opposing views, such as the views expressed by Ms. Carli, below. We would concur from the outset to the fact that fire sprinklers save lives.
First, Ms. Carli, then the MHProNews reply.
Fire Sprinklers Save Lives
Dear Tony:
Thank you for the recent article by Jan Hollingsworth on fire safety in manufactured homes.  The 1976 Housing and Urban Development (HUD) standards have played a major role in the increased safety in these products.  We agree that working smoke alarms are essential.  Smoke alarms provide an early warning and more escape time.  They cannot, by themselves, control the fire or ensure escape.
Fire sprinklers provide another important level of protection.  This point was also made in NFPA's 2013 report:  "The case for fire sprinklers is as strong for manufactured homes as it is for other one- or two-family homes."  You note that many manufactured homes are in rural areas.  Rural communities tend to have volunteer fire departments that will take longer to respond to a fire.  Fire sprinklers can control a fire until the fire department arrives.
The comparison of fire experience post-HUD standard manufactured homes with other one- or two-family homes showed that the newer manufactured homes had a lower fire death rate per 100,000 properties.  However, the group of other one- or two-family homes includes many run-down homes.
Sprinklers save lives in all types of homes.  The most cost-effective time to install sprinklers is during original construction and installation.
Thank you for your consideration. For more information on sprinklers, please visit www.firesprinklerinitiative.org. ##

Lorraine Carli
Vice President – Outreach and Advocacy
National Fire Protection Association
1 Batterymarch Park
Quincy, MA 02169
617-984-7276
617-840-4180 (mobile)
lcarli@nfpa.org
Why Many in the MH Industry Believe Fire Sprinklers Should Remain an Option, and Not Become Mandatory
Ms. Carli's response on behalf of the NFPA does not contradict a single point made in Jan Hollingsworth's fire safety article, Keeping the Home Fires from Burning.
No doubt, fire sprinklers can save lives. So can installing a fire department on every block — if local governments or citizens could afford them. The issues include balancing costs, mandates vs. providing consumers with the ability to make their own choices.
As the article stated, a common concern is that rural locations and private wells often lack the water pressure to properly support fire sprinklers.
Manufacturers offer sprinklers as options; consumers who want them, can get them.  That happens — rarely. As the article stated, an NAHB survey found that when consumers were given a hypothetical choice of a "free" fire sprinkler system or some other option, a large majority picked something else.
The NAHB "Priced Out" report, quoted in the article, explains that hundreds of thousands would no longer be able to buy a manufactured home at all, if forced to pay for a fire sprinkler system. ##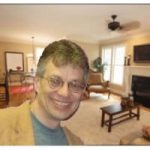 By L. A. 'Tony' Kovach. Email latonyk@gmail.com, ph. 863-213-4090.