In the NPR story, the blame is on the community owner, tenants, county, and state.  This failure is across-the-board and does not represent the industry as whole, but is a growing problem that needs to be addressed when communities are used for investment purposes by those who don't know what they are doing.
There is no excuse for the manufactured home community owners' absence in managing his property.

Public utilities and infrastructure needs to be addressed.
It should be noted that with old infrastructure, you are going to have water line breaks and rare system failures. Many can be avoided, but some can be unknowable in advance.  Redundancy and daily inspections help prevent system failures.
The owner may not have the revenue to repair systems, and may need to tap utilities into local public water and wastewater systems.

Where is the tenant accountability?  Homes are personal property (unless units are rentals), and there is trash and debris everywhere in the photos from Syringa Mobile Home Park, in Moscow, ID.
Judging by the state of a many of the homes in the photos; they should be repaired, demoed, and/or replaced.  By allowing the living conditions to exist, the owner becomes part of the problem.

If homes are being left and are personal property, the county should be responsible with the community owner/tenant to remove homes. ##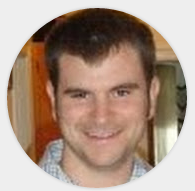 Tom Fath | Operations Manager
New Durham Estates and Home Sales