Park owners in Humboldt County have been addressing the issue of alleged "excessive" rent for well over a year.
Most Park owners offer long-term leases that address and stabilize any legitimate concern about rent increases.
A rent increase that reflects an increase in property taxes simply reflects the costs of doing business. Not one penny of such increases go to the park owner. Rather, such funds go the county for roads as well as police and fire services.
Rent control, by its nature, does not include any logical safeguards, such as income qualification. Rather, such ordinances are premised on the idea that park owners are "taking advantage" of homeowners because a mobile home cannot be easily moved.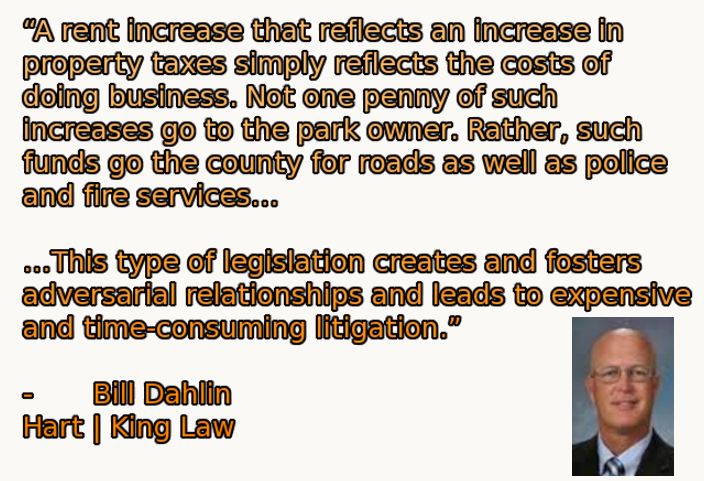 However, the reality is that rents in Humboldt County are not excessive. Indeed, rents in Humboldt County mobilehome parks are exceptionally low. Do the research.
Measure V is bad for Humboldt County, bad for Tenants, and bad for Park owners.
This type of legislation creates and fosters adversarial relationships and leads to expensive and time-consuming litigation. Again, do the research.
Ask what the city of Carson has paid for its rent control. Or the city of Escondido.
The taxpayers of Humboldt County will pay for this legislation [not the park residents] advanced by a small minority of persons who reside in mobilehome parks.
Measure V is bad policy.
Measure V should be rejected. # #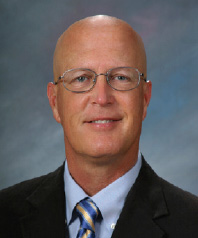 C. William Dahlin
Hart | King
4 Hutton Centre Drive, Suite 900
Santa Ana, CA 92707
(Editor's Note: this comment came in response to MHProNews coverage related to Measure V, please see the link here.  Other industry commentary on this or other manufactured, modular and prefab housing related topics issue are welcome. Submit all letters to the editor/Op-Ed columns to: iReportMHNewsTips@mhmsm.com with the words Industry Voices Commentary in the subject line.)