The discriminatory exclusion of manufactured homes by local governments is a major problem for the industry and consumers.  It artificially stunts industry growth, while it unfairly deprives Americans of access to the nation's most affordable housing — effectively excluding lower and moderate-income citizens from entire communities.
While this phenomenon is dressed-up as "zoning" by those on the other side of the issue — in part because the federal government has historically been reluctant to interfere in local "zoning" matters — we need to be clear about what is actually going on, in the language we use to refer to it, and how we address it.
The reality — in many, if not most cases — is that "zoning" is simply a fig leaf for what amounts to discrimination; discrimination against our homes to be sure, but, more importantly, discrimination against the people who buy them, own them and live in them.
As MHARR has stressed before, there have never been more tools available to the industry and consumers to address this issue at — and beyond — HUD.  These include not only the enhanced preemption of the Manufactured Housing Improvement Act of 2000, but HUD's new rules on affirmatively furthering fair housing and the recent Supreme Court decision allowing discrimination claims to be pursued based on evidence of "disparate impact."  ##
(Editor's note: This was the first for publication commentary sent in the wake of the Daily Business News report on a discriminatory zoning case, linked here. Two more Op-Eds on zoning are linked here and here.)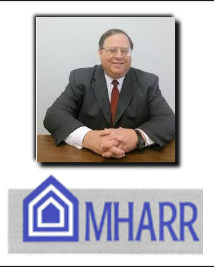 Mark Weiss
President & CEO
Manufactured Housing Association for Regulatory Reform (MHARR)
1331 Pennsylvania Ave. N.W., Suite 512
Washington, D.C. 20004
Phone: 202/783-4087
Fax: 202/783-4075
Email: MHARRDG@AOL.COM