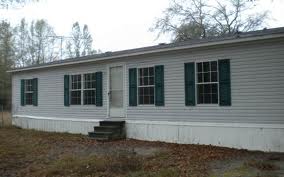 Following a story out of Washington, Indiana MHProNews has been covering on which we last reported Dec. 18, 2015, regarding the classification of factory-built homes into three categories for purposes of siting, existing homes would be grandfathered in.
If a manufactured home has to be replaced, the replacement home must be at least ten years newer than the one being replaced and be inspected. The original wording would have required the replacement homes to be no older than ten years.
The rest of the amendment remains. Lindsay Owens, correspondent for the washtimesherald, breaks down the classifications thusly: "Type I, which is set on a permanent foundation; Type II, which is brought to its location in two sections and made to look like it is on a foundation, and Type III, what is typically found in mobile home parks."
Before a type II or type III can sited, written permission must be obtained from nearby neighbors. Building Commissioner Bryan Sergesketter states a type III home can be replaced by a type I, II or III home, but a type II home must be replaced by a type II or I home, and a type I home can only be replaced by a type I. ##
(Photo credit: gfhomesandland)

Article submitted by Matthew J. Silver to Daily Business News-MHProNews.