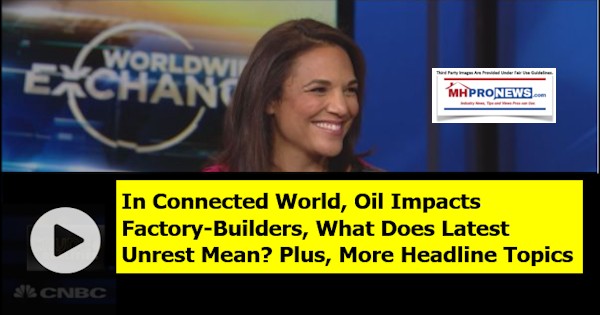 If you've been buying fuel lately, you've noticed that prices have been rising in recent weeks.  The tragedy of Venezuela is part of that backstory.  Make no mistake. As one of the top proven oil reserves in the world, that Latin American nation's political and economic upheaval are impacting the U.S. and beyond.
Fuel costs impacts manufactured home builders, as well as retailers on the delivery-end.
But fuel and energy costs also impact the industry on the supply side, as virtually all products reach a production center via truck.
Once upon a time, there were factory-builders that had active rail lines that brought products to a factory, and sometimes, were used to ship them out too. The historic photo below reflects that reality.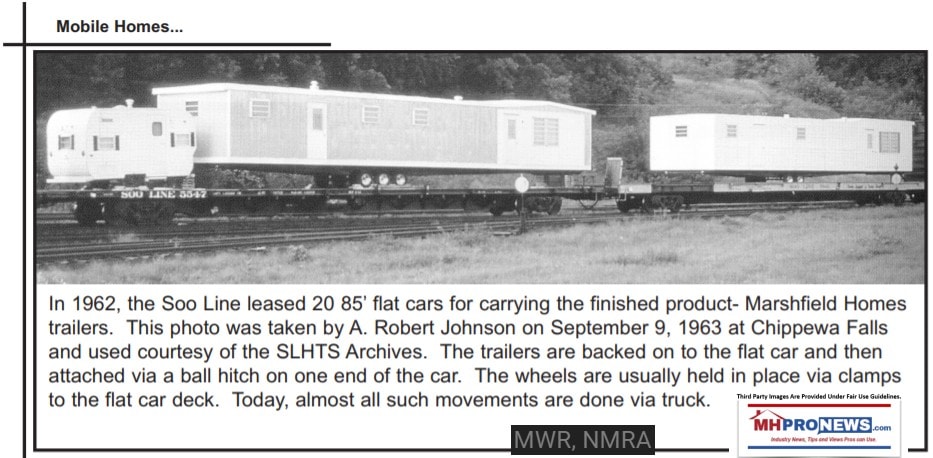 History also reminds factory builders that a producer can go from zero – start up status – to having built and shipped some 60,000 homes, in only 2 years.  Rephrased – as much as Warren Buffett would hate it – one could rival Clayton Homes rapidly. That would require the proper mix of motivation, money, manpower and know-how.  See the related report below, by clicking the text/image graphic.
The CNBC video below focuses on the economic ripples that arise from the growing crisis in Venezuela.
One of our themes on MHProNews is "News through the lens of manufactured homes, and factory-built housing." © Put differently, that means that 'other news' that mainstream media may cover often impacts our industry in ways that the rank and file or others may not consider.
Headline News the White House Wants You to Know
The Trump Administration has demonstrated its interest in manufactured housing in a variety of ways.  Dispatching Pam Danner, JD, from her role over the manufactured housing program is one example.
But regulatory and tax issues are just some of the other ways that's manifest.  Still more examples are found in the related reports, further below.
While MHProNews can't at this time produce all of the volume of news that comes to us from federal and other sources, we do curate topics that could be more relevant to investors, owners, strategists, advocates, and others that may only obliquely relate to our industry.  The headlines and one paragraph summaries below are an example of that you may find of interest.
While POTUS Trump often blasts 'fake news,' in fact Team Trump routinely produce such summaries of reports from mainstream media that underscore the reality that even the president believes that not all mainstream news is 'fake.' He's said on several occasions, all he wants is a fair shake.  These headlines therefor project issues that will help shape the 2020 races, and thus the political and business environment that you are and will be operating in.
As Sam Zell, Equity LifeStyle Properties (ELS) founder observed, they discovered that they had a 'partner' that had no investment, but could still influence their business. It pays to know more than just the latest shipment numbers.
REAL NEWS PRESIDENT TRUMP DOESN'T WANT YOU TO MISS

Trump Vows 'New Day' for Venezuela
-NBC News
"The people of Venezuela are standing for freedom and democracy, and the United States of America is standing right by their side," President Donald J. Trump said on Monday at Florida International University in Miami. The President also addressed the American far left. "To those who want to try to impose socialism on the United States, we again deliver a very simple message: America will never be a socialist country."
—–
Border Apprehensions Jump 84 Percent, 606,000 Expected This Year
-Washington Examiner
"January saw a surprising surge of 22,000 more apprehensions of illegal immigrants at southwest border crossings over January 2018, prompting a key predictor to suggest that border officers will make over 600,000 apprehensions this year," Paul Bedard reports. "The year-over-year increase was 84 percent, from 25,975 in January 2018 to 47,893 last January, according to U.S. Customs and Border Protection."
—–
An Illegal Immigrant Killed My Daughter. Trump's Right—We Must Complete the Border Wall.
-USA Today
Retired educator Dan Ferguson writes that his beloved daughter Mandy, a 28-year-old sixth-grade teacher, was killed last year by a criminal who should never have been in the United States. "In his declaration of a national emergency on our southern border, President Trump recognized the Americans who experienced the consequences of that emergency firsthand: angel moms and dads. I never expected I would be one of them."
—–
Trump Officially Directs Pentagon to Create Space Force Legislation for Congress
-CNBC
"President Donald Trump signed a directive on Tuesday that ordered the Department of Defense create a Space Force as a sixth military branch," Michael Sheetz and Amanda Macias report. "The directive orders the Pentagon draft legislation for Congress that would create the Space Force as a part of the U.S. Air Force." This move sets in motion the creation of America's first new military branch in more than 70 years.
—–
Ivanka Trump Examines UPS Training at Facility in Gwinnett
-The Atlanta Journal-Constitution
Advisor to the President Ivanka Trump toured a UPS driver training facility in Duluth, Georgia, with Gov. Brian Kemp (R-GA) on Wednesday, detailing the Trump Administration's focus on workforce development. Last year, UPS "signed a pledge in support of President Trump's workforce development initiative, committing to offer opportunities for career advancement to more than 50,000 employees."
—–
Opinion: Trump Stays Tough on Socialism
-The Detroit News
"President Trump's speech Monday afternoon in Miami wasn't just directed at Nicolas Maduro and the socialists of Venezuela — it was also a stark reminder to left-leaning Americans that socialism's days are 'numbered,'" Lt. Col. Tony Shaffer writes. "As Democrats rally around radical proposals such as 'Medicare-for-all,' free college tuition, enormous minimum wage increases, and even guaranteed basic income, it was President Trump's responsibility to remind us that socialism's sweeping promises are always empty."
—–
Lower Tax Refunds Show How the Republican Tax Cut is Keeping Money in Your Hands All Year
-USA Today
Sen. Chuck Grassley (R-IA) and Rep. Kevin Brady (R-TX) explain that tax refunds are lower today because taxes are lower—keeping more money in Americans' hands all year long. First, Democrats were wrong that tax cuts would hurt our economy. Now, they are "peddling the scary elixir that 'lower tax refunds mean higher taxes.' Wrong again . . . This claim about refunds, as the Washington Post's fact checker observed, is 'nonsensical and misleading.'"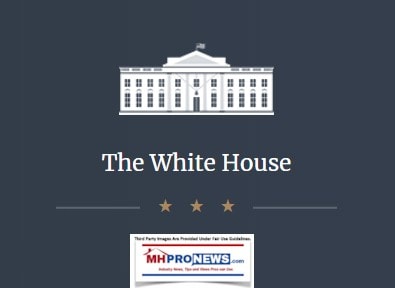 The details above are what they are.  In an era when news is highly partisan, having other perspectives is not only nice, it is necessary. "We Provide, You Decide." © ## (News, analysis, and commentary.)
NOTICE: You can get our 'read-hot' industry-leading emailed headline news updates, at this link here. You can join the scores who follow us on Twitter at this link. Connect on LinkedIn here.

NOTICE 2: Readers have periodically reported that they are getting a better experience when reading MHProNews on the Microsoft Edge, or Apple Safari browser than with Google's Chrome browser. Chrome reportedly manipulates the content of a page more than the other two.
(Related Reports are further below. Third-party images and content are provided under fair use guidelines.)
1) To sign up in seconds for our MH Industry leading emailed news updates, click here.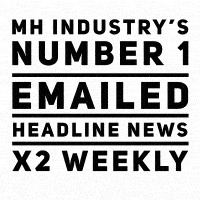 2) To pro-vide a News Tips and/or Commentary, click the link to the left. Please note if comments are on-or-off the record, thank you.
3) Marketing, Web, Video, Consulting, Recruiting and Training Re-sources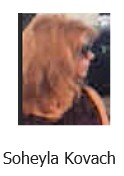 Submitted by Soheyla Kovach to the Daily Business News for MHProNews.com. Soheyla is a managing member of LifeStyle Factory Homes, LLC, the parent company to MHProNews, and MHLivingNews.com.
Related Reports

:
You can

click on the image/text boxes

to learn more about that topic.
HUD Secretary Ben Carson, MD, Senator Thom Tillis, Affordable Housing, Senate Oversight Hearing, Manufactured Homes, Mobile Homes, Trailer Houses, Manufactured Home Living, Factory Built Housing 101, Evolution Trailer Houses Mobile Homes Manufactured Homes, Compare Site Built with Manufactured Homes, video, home tours,
Factory-Built Housing Pros, Opportunity Zones Roll-Out Approaches, Insider Look
" Best vote ever ," said one manufactured home resident as he took a sandwich, water and thanked President Donald J. Trump. " I knew right from the beginning," said another resident in the Naples, Florida manufactured home community as he shook the president's hand, and thanked him.
President Donald J. Trump Visit to Manufactured Home Community, Video, Hurricane Florence Update
"A New Era of Cooperation and Coordination," is Promised by HUD Secretary Carson, Saying "I Hear You"
Greener, Stylish Manufactured Homes – Hidden Facts in the Washington Post Manufactured Housing Narrative
High-Rise Manufactured Home Stackable Towers, Compete with Modular/PreFabs, Density at Lower Cost
HUD's Operation Breakthrough, Promoting Factory, Industrialized Building – Mobile Home Era to Modern Manufactured Homes.
GSE Asked: Will Manufactured Housing Overtake Conventional Homebuilding?
"…Results have been Catastrophic." Official Text-POTUS Trump on Socialism Speech + FLOTUS Melania Video, Plus Manufactured Housing Stock Updates