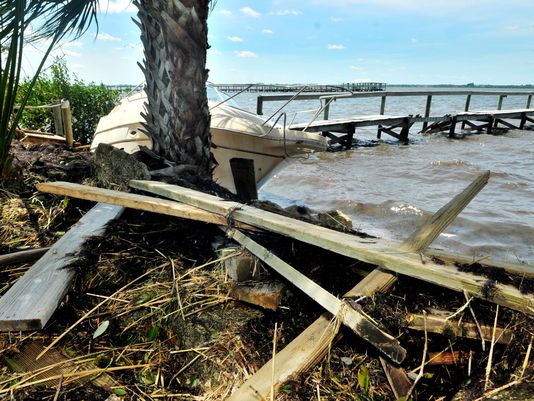 In the aftermath of Hurricane Matthew, a number of cities and towns from Florida to North Carolina are beginning to see the full magnitude of the storm damage.
According to Reuters, CoreLogic, a real estate data firm, estimated the storm might have caused up to $800 million in damage to property along the U.S. coast.
A story by Rick Neale for Florida Today highlights damage throughout the area known as Florida's "Space Coast," which includes Cape Canaveral and Brevard County. The Daily Business News reported on the area as part of its post-storm coverage here.
In his breakdown, Neale reported the follow damage numbers:
10 homes and one Palm Bay business destroyed.
Damage to 1,379 structures.
Of the 10 homes destroyed, five were single-family homes – three site built and two manufactured or possibly mobile homes.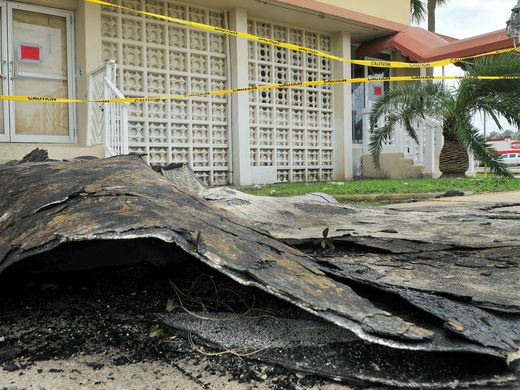 The final statistic points and the video below to a problem that the MH industry is all too familiar with.  Too many don't realize what this report and this video highlight. That 80% of the storm damage is caused by improperly installed add-ons.
Manufactured housing built to HUD Code Wind Zone II and III specifications and properly anchored, is no less safe than traditional site built housing during events such as hurricanes or tornados.

"That box is going to be built better than any site-built home, unless it's built to hurricane standards," Dr. Tim Reinhold, senior vice president of research and chief engineer for the Insurance Institute for Business & Home Safety (IBHS) told MHLivingNews.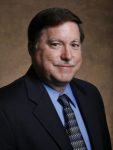 Dr. Reinhold has made a career of studying how structures of all kinds hold up to wind, and his work at IBHS has shattered many of the myths about modern manufactured homes.
When it comes to the monster whirlwinds that exceed 135 mph, it matters little whether you are in an RV or a suburban site-built home. If you are in the path of an EF3, EF4 or EF5, you're in a world of trouble, and climbing into a bathtub with a mattress over you may be your best last-minute option.
The good news, says Reinhold, is that 93 percent of the nation's tornadoes are EF 2 or below. Nonetheless, site-built homes constructed to the national standard of 90 mph are not engineered to stand up to even these smaller intensity storms.
"We were surprised at the relatively small price difference between Zone I and Zone III homes," Reinhold says. "The industry has a potential market there."
When Reinhold and his team studied damage to manufactured homes after Hurricane Charley in 2004, they found "a big difference" between how well Zone I, Zone II, and Zone III-code homes fared in the storm.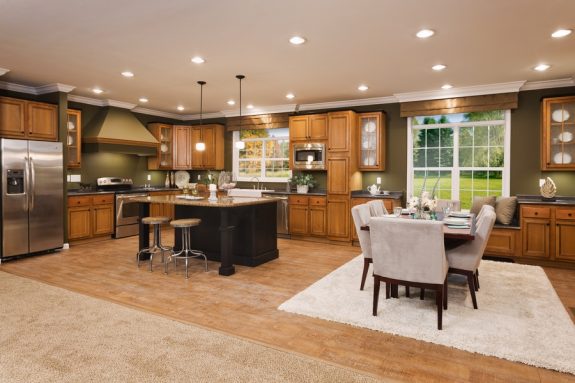 One of the myths that continue to be pointed out by the media is that the manufactured homes themselves are what sustain the most damage during these events. The facts, according to Reinhold, say differently.
"One of the big weaknesses was when people used these thin, flat pan-types of roofs," says Reinhold, noting that a flaw in the manufacturers' installation recommendations caused the add-on structures to fail at lower wind speeds than they should have.
Last year IBHS engineers conducted wind tests at its South Carolina research center, where NBC News documented the impact of hurricane-force winds on a manufactured home with a carport.
In one test, the thin pan carport roof buckled and took the roof of the home with it, peeling it off and leaving the open "box" exposed to the raging simulated storm — even though the carport was installed to manufacturer's specifications.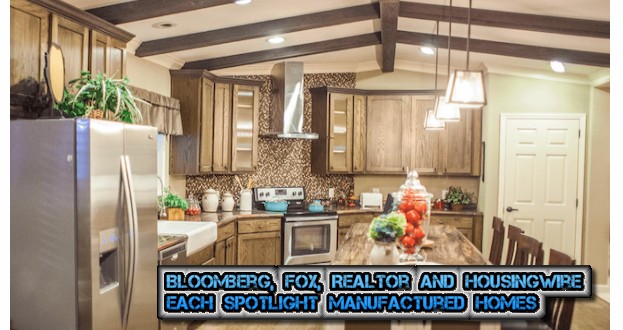 "It's something they need to change their design guidance on," Reinhold says. "It's a physical reality versus a mathematical computation."
Knute Chauncey, national sales manager at Tie Down Engineering, echoed similar comments when speaking to MHLivingNews about manufactured home quality.
"When you build something in a factory and have a government agent looking over your shoulder and putting a tag on something that's the least bit crooked — you would think that would be a better option all around," Chauncey says.
Accessories, as opposed to the manufactured homes themselves, are usually the culprits of damage and inaccurately portray the home as the problem.
When combined with pre-HUD code "mobile homes," which are not built to standards and have not been produced since June of 1976, stereotypes persist. ##
(Image credits are as shown above.)

Submitted by RC Williams to the Daily Business News for MHProNews.