The Department of Housing and Urban Development (HUD) is preparing to publish a Notice of Proposed Rulemaking which would make updates to the Federal Manufactured Home Construction and Safety Standards, according to Occupational Health and Safety (OHS).
They state that the proposed rules have been adopted at the recommendation of the HUD Manufactured Housing Consensus Committee (MHCC). This is in addition to another proposed rule that is currently under review, which will have a Notice of Proposed Rulemaking published sometime in September.
"According to the reginfo.gov website, the proposed rule is based on the third set of MHCC recommendations to update and improve various aspects of the Manufactured Housing Construction and Safety Standards," according to OHS.
"It would add new standards that would establish requirements for carbon monoxide detection, stairways, fire safety considerations for attached garages, and for draftstops when there is a usable space above and below the concealed space of a floor/ceiling assembly, and it also would establish requirements for venting systems to ensure that proper separation is maintained between the air intake and exhaust systems."
MHARR responds
In a press release, linked here, the Manufactured Housing Association for Regulatory Reform (MHARR) pointed out that even though these proposed rules may be "based on the third set of recommendations" by MHCC, those recommendations were subjected to "editorial revisions" by HUD.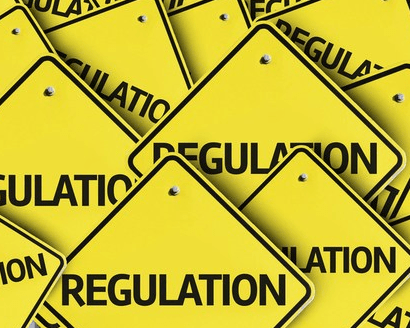 MHARR also reminded industry members that in the past, those revisions have been used by HUD to significantly modify the MHCC recommendations.
MHARR has spoken out on more than one occasion about excessive regulations being created by HUD, including the recent issues regarding federal preemption on a number of issues including fire sprinklers, and a proposed Frost-Free Interpretive Bulletin.
"MHARR will continue to carefully monitor the rulemaking process for this new round of manufactured housing standards to ensure that the program does not engage in its customary manipulations in violation of the Manufactured Housing Improvement Act of 2000," per MHARR. ## (News.)
(Image credits are as shown above, and when provided by third parties, are shared under fair use guidelines.)
Submitted by Julia Granowicz to the Daily Business News for MHProNews.