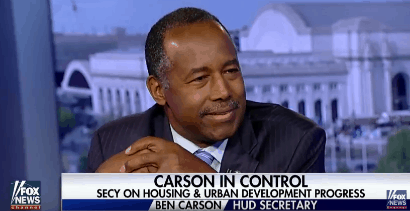 Not everyone at the Department of Housing and Urban Development (HUD) believes that Secretary Ben Carson deserves his place as head of the sprawling agency.
This has been apparent even before Carson was confirmed as HUD's new secretary, as reported by the Daily Business News back in January.
"People feel disrespected," one HUD employ told NYMag. "They see Carson and think, I've been in housing policy for 20 or 30 years, and if I walked away, I would never expect to get hired as a nurse."
NYMag recently posted an article titled "Is Anybody Home at HUD?"
The article is one of several that criticizes Carson's leadership skills, and ability to effectively run HUD.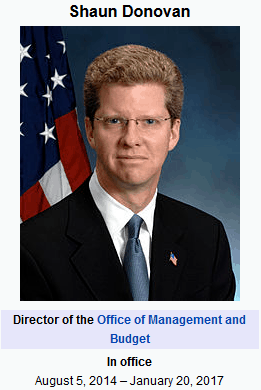 "By the time I left, almost 90 percent of our budget was to help people stay in their homes," Shaun Donovan told NYMag.
"So when you have a 15 percent cut to that budget, by definition you're going to be throwing people out of their homes," Donovan said. "You're literally taking vouchers away from families, you're literally shutting down public housing, because it can't be maintained anymore."
Among those critics are some within the manufactured housing industry who think that Dr. Carson doesn't yet get it about the tremendous needs, quality and opportunities that HUD regulated manufactured homes offer.  A few mentioned to the Daily Business News the clear video statement by his predecessor, shown below.

The Other Side of HUD's Coin, Carson Responds
The retired, famous neurosurgeon was calm and seemingly unfazed by the critics. When asked last Wednesday during an interview for Fox News' "Special Report," Secretary Carson focused on plans not spitballs. He spoke about his hopes for the future of the agency, which industry professionals know also regulates federally preemptive HUD Code manufactured housing.
With respect to the charge that HUD under him would be kicking people out of housing, Carson replied, "Let me just say first of all, our conviction is no eviction."
Carson said, "We will use whatever money we have in an extraordinarily efficient way."  That would be in keeping with the Trump administration agenda, which noted recently that the federal workforce is down by some 11,000 people. That federal staff reduction was achieved mostly through attrition, already saving taxpayers millions of dollars.
"A lot of it [i.e.: criticism] is politically motivated. Be that as it may, we have a deep bench [at HUD], a lot of people who are willing to step up to the plate and to help to fashion things and keep things moving in a positive direction," Carson said. "Do recognize with some of the reorganization that we've done already, we've realized some tremendous savings."
When asked what his vision for the agency was going forward, Carson answered by saying "It's a bureaucracy, and I'm not a big fan of bureaucracy."
He went on to say that, "Bureaucrats are people who think their rules are more important than the goals."
Carson said he hopes to "recreate the way communities are done. … They need to be nurturing places. They need to be places that will help children to be able to maximize their potential. And not have a goal of just staying where their mother or grandmother was."  Those sentiments are similar to those shared by manufactured housing advocate, Rev. Donald Tye, Jr.
Carson also pointed out that the federal budgets are not yet final.
Once they are finalized, HUD will use whatever money is given to them as efficiently as possible.
"This is a concept that is foreign to a lot of people in Washington, the whole concept of efficiency and saving," he said.
Though some may believe, like the HUD employees quoted in the NYMag article, that Dr. Carson is not qualified to manage the agency, he is optimistic that things can be turned around for the better.
"I would say that you should ring the doorbell before you conclude that nobody's at home. I don't think they did a very good job at journalistic investigation there," Carson said.
MHI and MHARR on Carson
While the Manufactured Housing Institute (MHI) and the Manufactured Housing Association for Regulatory Reform (MHARR) were among the many industry professionals who have cheered Carson as the new head of HUD, there are also whispered concerns.
One was the omission during his interview on "Special Report" to even mention manufactured housing during the discussion of post-Harvey recovery.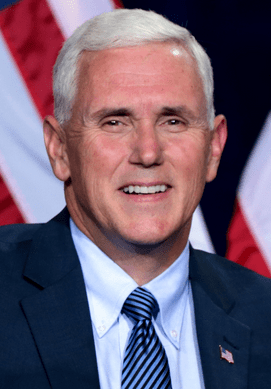 By contrast, as the Daily Business News reported, Vice President Mike Pence mentioned manufactured homes more than once in interviews, when asked about post-Harvey recovery. See that recent report, linked here.
Was that failure to mention manufactured homes an oversight by Secretary Carson?  Or a subtle signal of something else? ## (News, analysis.)
(Note: NYMag cites a 15 percent cut in funding to HUD, while Fox News cites 13 percent in the "Special Report.")
(Image credits are as shown above, and when provided by third parties, are shared under fair use guidelines.)
Submitted by Julia Granowicz to the Daily Business News for MHProNews.