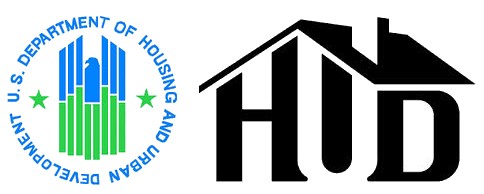 On December 20th, the Department of Housing an Urban Development (HUD) announced that it has awarded a record $1.95 billion to numerous homeless assistance programs across the U.S., including Puerto Rico, Guam, and the U.S. Virgin Islands.
"As part of the Obama Administration's effort to prevent and end homelessness, the U.S. Department of Housing and Urban Development today awarded a record $1.95 billion in grants to nearly 7,600 homeless assistance programs across throughout the nation, including Puerto Rico, Guam, and the U.S. Virgin Islands," HUD said in a prepared statement.
The awards, know as "Continuum of Care" grants, are intended to "prevent and end homelessness."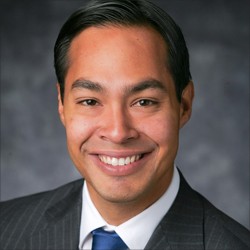 Per CNS News, HUD is urging states to spend the grant money on their "highest-performing local programs that have proven most effective" in reducing homelessness.
"Today marks another critical investment in support of those working each and every day to house and serve our most vulnerable neighbors," said HUD Secretary Julian Castro.
"We know how to end homelessness and will continue to encourage our local partners to use the latest evidence to achieve success. These grants support proven strategies to end homelessness once and for all."
Among the states receiving grants, California will get the largest share a total of $352,946,617 for 933 local homeless-assistance projects, followed by New York with $195,920,284 for 621 projects, Illinois $104,862,190 for 416 projects, and Pennsylvania $100,357,941 for 515 projects.
Among the states receiving the least in grants are: Wyoming, $291,611 for 5 projects, South Dakota with $1,264,095 for 10 projects and North Dakota receives $1,903,991 for 20 projects.

The Solution for Homelessness, Hiding in Plain Sight
As Daily Business News readers – and forward looking manufactured housing professionals and investors know –  manufactured homes provide a quality, affordable solution to the housing challenges that the nation faces.
A growing number of mainstream media, as well as federal public officials and politicos in both major parties agree on that fact, as is reflected in the Julian Castro video posted below.
MHI and MHARR have both welcomed incoming HUD Secretary Dr. Ben Carson.
Dr. Carson has been invited in an open letter by our publisher to better understand the potential for manufactured housing to save on federal budgets, while offering free market solutions that can cut homelessness and increase independence rather than dependence.
With the U.S. Census Bureau reporting an average manufactured home price of $66,000 (see 2016 manufactured housing fast facts report, linked here), the manufactured housing industry could provide 29,545 homes with the $1.95 billion in grants that HUD has made available. Leveraging that same sum could raise that by a factor of 10 to 20. Using a more modest model manufactured home than the median or average size would further increase the potential impact the total numbers served by such government programs.
Over time, following that pattern, federal and any matching state/local spending could be cut, while dramatically improving the lives of each of those touched.
The solution to affordable quality housing is hiding in plain sight. ##
(Image credits are as shown above.)

Submitted by RC Williams to the Daily Business News for MHProNews.