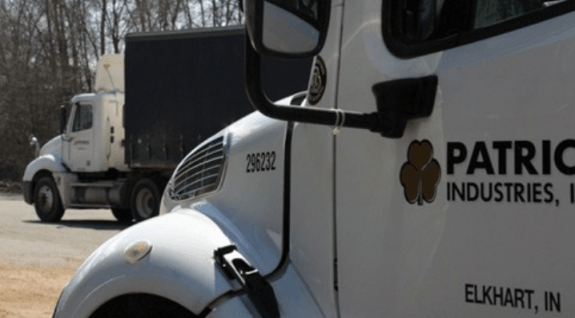 As losangelesmirror informs MHProNews, Patrick Industries, Inc. (NASDAQ:PATK) now comprises 3.75 percent of Rk Capital's Management portfolio by virtue of Rk having acquired an additional 214,484 shares of stock. The fund owns 458,277 shares valued at $20.9 million as of last quarter's end.
Headquartered in Elkhart, Indiana, Patrick is a component supplier to the manufactured home and recreational vehicle industries, and its stock has been very active in the last year.
As of the end of Q4 2015, other hedge funds trading in Patrick include Mesirow Financial Investment Management Us Value Equity which now owns 42,412 shares of PATK valued at $1.9 million after selling 39,372 shares. The company comprises 0.8 percent of Mesirow's portfolio.
Metropolitan Life Insurance Company added 354 shares during the period and now owns 8,694 shares with a value of $397,403.
Dimensional Fund Advisors Lp sold 17,622 shares of Patrick and now holds 730,982 shares valued at $33.4 million. The shares make up 0.02 percent of Dimensional Fund's portfolio.
Foresters Investment Management Company added 18,500 additional shares and now owns 142,500 shares of Patrick valued at $6.5 million. Patrick is 0.13 percent of Foresters portfolio.
Opus Capital Group sold 4,113 shares of company stock, now holding 130,177 shares of Patrick valued at $6 million, comprising 1.01 percent of the company's holdings.
Shares of Patrick closed Mon., March 28 at $44.51, up +2.34 percent. ##
(Photo credit: insideindianabusiness)

Article submitted by Matthew J. Silver to Daily Business News-MHProNews.