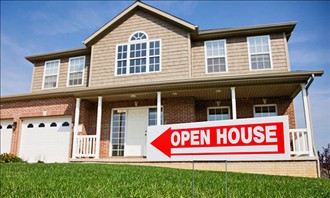 "We believe that the manufactured housing mortgage space is poised to make a comeback in the capital markets," says Stephan Wheeler, managing director and chairman of HAS Capital, LLC. HAS has just appointed Scott MacFarlane to manage the company's manufactured housing (MH) funding programs and develop their national originations platform, a newly-created position, according to globest.
MacFarlane had been with US Bank, but that company left the indirect manufactured housing lending program last year, as MHProNews reported here Nov. 12, 2014. The larger draw is the role of MH in providing affordable housing especially for retirees in the Sun Belt states. In addition, as the gap between MH and site-built homes widens, and the population ages, the demand for affordable housing will increase, making this a growing asset class.
"We're already seeing record returns for companies that own manufactured housing communities," added Wheeler, referencing the return of 44 percent by three real estate investment trusts (REITs)– Equity LifeStyle Properties, UMH Properties, Inc. and Sun Communities, Inc.–as MHProNews reported April 22.
Not mentioned in the article is the passage of House Bill 650, indicating the importance attached to MH by the U. S. Congress, which will provide more consumer access to purchasing and selling manufactured homes.
MacFarlane began his career in 1984 in the manufactured housing industry as a collection manager in Arkansas. Says Wheeler: "We think we're in the right place at the right time and Scott is the right person to help get this asset class back to the capital markets." ##

(Photo credit: Getty Images–Greg Vote–two story manufactured home)

Article submitted by Matthew J. Silver to Daily Business News-MHProNews.