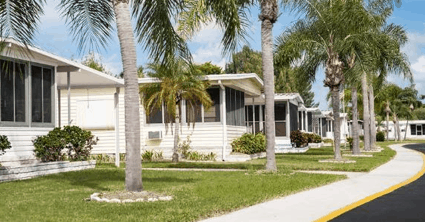 In Central Florida, Ro-Mac Lumber and Supply Inc. CEO and host of the "around the house" radio show Don Magruder, touched on a very important subject for those who live in, or are looking to live in manufactured housing.
"There are an estimated 20,000-plus older manufactured homes with improper tie-downs in Florida, and the state has designated $2.8 million this year for a Mobile Home [sic] Tie-down Program. The issue for many homeowners is qualifying for the program," said Magruder, in his commentary in the Daily Commercial.
"Throughout Lake and Sumter counties there are thousands of older manufactured homes providing low-cost housing solutions to seniors with fixed incomes and middle-class working people."
Magruder continued, calling out a significant issue.

"Through building codes and insurance regulations, there seems to be a coordinated effort to eliminate manufactured homes as a housing source for people with lower incomes so that properties can be turned into higher-end, single-family developments.
The problem for most is that a person living in a 30-year-old manufactured home cannot afford a site-built home. Some argue this is gentrification of lower income seniors and working people," said Magruder.
As Daily Business News readers are already aware, manufactured housing communities often represent the most financially attractive pieces of property in large cities, with the opportunity to develop higher priced housing.
Magruder uses a common comparison to support his point on the issue.
"Imagine if Florida implemented a code then pressed insurance companies not to issue policies for any car built before 1999. What would happen if every person owning an older car was told their car had to be upgraded to today's new safety standards? It would mean adding computers, airbags, crash technology and seat belts," said Magruder.
"This is essentially what is happening of older manufactured homes, and it is being done under the guise of the health and safety of the homeowner. Shouldn't that logic apply to old vehicles, since both are licensed by the same department?"
Magruder also points to the importance of verifying that a used manufactured home has been properly upgraded, and if it hasn't what a potential buyer would need to do.
"Before you buy a used manufactured home, it is imperative to verify if the home has been upgraded to the 1999 tie-down installation standards instituted by the Florida Department of Highway Safety and Motor Vehicles," said Magruder.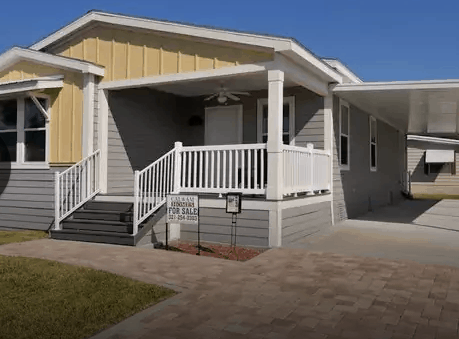 "If not, you may not be able to purchase homeowners insurance. Installation standards for anchors and tie-downs is very specific, and it can be very expensive to retrofit on an older manufactured home. For example, an inspection to check the tie-downs on an older manufactured home normally costs around $300 and a prospective homeowner could spend anywhere from $1,800 to $3,000 to upgrade tie-downs to the 1999 code."
Others around the country are working to assist owners of older manufactured homes to secure needed repairs, upgrades, or in some instances new homes. For more on those efforts in the state of New York, click here. ##
(Image credits are as shown above, and when provided by third parties, are shared under fair use guidelines.)

Submitted by RC Williams to the Daily Business News for MHProNews.
(Copyright Notice: This and all content on MHProNews and MHLivingNews always have been and are Copyrighted, © 2017 by MHProNews.com a dba of LifeStyle Factory Homes, LLC – All Rights Reserved. No duplication is permitted without specific written permission. Headlines with link-backs are of course ok. A short-quoted clip, with proper attribution and link back to the specific article are also ok – but you must send a notice to iReportMHNewsTips@mhmsm.com of the exact page you've placed/posted such a use, once posted.)