It's what award-winning manufactured home industry professional Marty Lavin, speaking tongue in cheek, called the industry's "other image campaign."
It's what Darren Krolewski, now Co-President of MHVillage, said is part of the ongoing wave of bad news in mainstream media about "mobile homes" that seems to outweigh the good news about manufactured housing.
Among the most common mainstream news items related to factory-built homes in America are stories about mobile homes that catch fire.
Some mainstream news items are stories about arson. Others are kitchen fires, or the cause of the blaze may have been a careless smoker. But whatever the cause, because of the nomenclature issue with mainstream media, the false impression is left that manufactured homes are more susceptible to fire than conventional housing.
Another common local news topic, especially after the start of the tornado and hurricane seasons, are windstorms and "mobile homes."
Because of the internet, every local story is carried globally. That means that people throughout the U.S. that are researching or shopping for a home, get the false impression that caused Ohio's Governor John Kasich to mistakenly target manufactured housing for fire hazards.
While the Ohio Manufactured Homes Association (OMHA), and their state's resident group lost that battle, the OMHA's routine push-back may have been a factor in rising new manufactured home shipments there, when two other states in their region are seeing declining new manufactured home shipments.
Alabama and Florida are among the state associations that have pushed-back on the problematic narrative of "mobile homes," manufactured homes, and windstorms.
The Common Denominators, Root Issues?
What are the common denominators in these vexing mainstream news stories?
Two factors, one is nomenclature/accurate data. That challenge should be tackled at both the local market – the state level, and nationally – as our recent Daily Business News article spotlighted at the link below. As with any linked article, that can be read later for greater depth of understanding and more related facts.
Proper Definitions, Mobile Home, Manufactured Home, or Trailer House – Civil Rights, Respect, Public Policy, & Value Issues
But the other is an issue of data collection. That's where the U.S. Census Bureau comes in.
The Census Bureau provides often useful data for manufactured housing, because it reveals the substantial price savings over conventional construction.
But the flip side of the Census Bureau is what storm researchers have told MHProNews and MHLivingNews.
The Census Bureau's database needs to collect accurate counts of how many manufactured home are in use, as well as how many pre-HUD Code mobile homes are in use.
NPR-Tornado Hits Mobile Home, Fact Check-Why Terminology Matters to Manufactured Housing Industry, Home Owners, Weather, News Pros
Doing that, say storm researchers, would aid them in their impact models, which currently – and unfairly – lump pre-HUD Code mobile homes in with post June, 15, 1976 built HUD Code manufactured homes.
Letters to congressional representatives, U.S. Senators and other public officials asking for this bureaucratic change is long overdue, and a necessary common-sense step that would arguably save taxpayer dollars over time.  Why?  Because more manufactured home sales would arguably reduce the numbers of subsidized housing units needed.
Having the Census Bureau make a change in their data collection is an example of an issue that is ideally handled by state or national post-production associations. So those who are members of such groups should be asking them to engage in this.
It is a fact that more mobile homes burn more than manufactured homes.  More pre-HUD Code mobile homes blow away than manufactured homes. The success of the quality and safety of the HUD Code is undermined by poor data, and poor nomenclature.
Studies show that manufactured homes built after 1976 are more fire-resistant than comparable site-built homes – but no residence is completely fire proof. Here's what you need to know to reduce your risk, as we enter the winter fire season.
The solution is good information and media engagement.
That requires pro-active efforts now to make this part of the rapidly-approaching 2020 Census. It is an opportunity for associations to do what Nathan Smith said is necessary, namely, to be pro-active.
On this Friday the 13th, its an apt time to change decades of often avoidable misfortune into potentially millions of more new manufactured home sales, all by taking common sense steps now. Each manufactured home professional, advocate, and investor is either part of the solution, or part of the problem. "We Provide, You Decide." © ## (News, analysis and commentary.)
(Third party images, content are provided under fair use guidelines.)
Related Reports:
Proper Definitions, Mobile Home, Manufactured Home, or Trailer House – Civil Rights, Respect, Public Policy, & Value Issues
1) To sign up in seconds for our MH Industry leading emailed news updates, click here.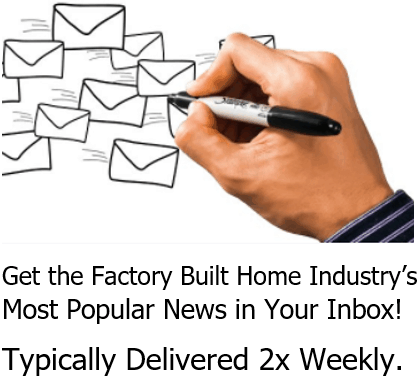 2) To provide a News Tips and/or Commentary, click the link to the left. Please note if comments are on-or-off the record, thank you.
3) Marketing, Web, Video, Consulting, Recruiting and Training Resources
Submitted by Soheyla Kovach to the Daily Business News for MHProNews.com. Soheyla is a managing member of LifeStyle Factory Homes, LLC, the parent company to MHProNews, and MHLivingNews.com.